Bite the apple: Zero alc cocktail masterclass
February 11 @ 5:00 pm

-

7:00 pm

GMT

£60.00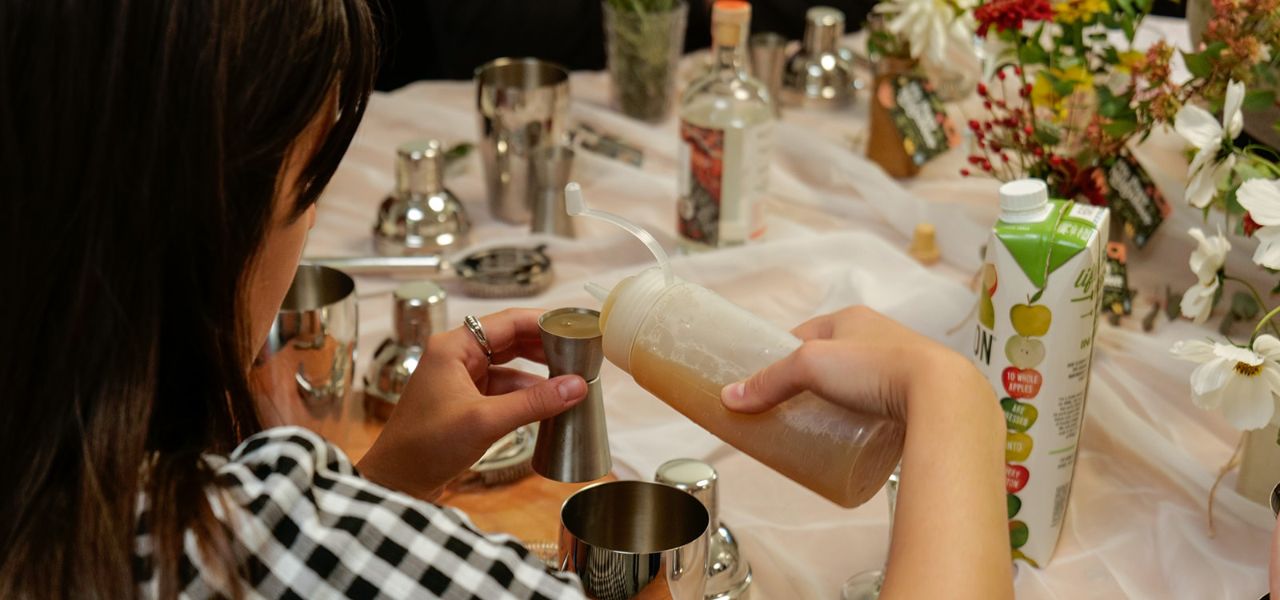 This is a valentines day cocktail class with a difference! Learn how to make shrub-based* cocktails inspired by the gods of love, family and friendship. 
Love isn't just for valentines, and in this alt-valentine's day cocktail class we invite you to join us and celebrate love in every form it takes: self-appreciation, romantic, platonic, familial and universal.
In this fun, lighthearted, and social class, led by Yasmin and Jamie of Align Events, you will celebrate love in connection with others, and through a playful, shared experience, as you learn how to make shrub-based cocktails inspired by the gods of love, family and friendship.
Whether you're buying a ticket for yourself, for someone or someomes you love, or for a stranger you haven't yet met, this alternative valentines celebration is a perfect occasion to show your love to whoever you love, in whatever form that takes. Early bird tickets are available until 31st Jan.
Tickets are limited, so book your place and get ready to feel all the feels!
* Shrubs are a type of drink made out of fruits and other natural ingredients and vinegar. The vinegar preserves the natural ingredients, which in turn infuse the vinegar, making for some very exciting flavours. In this inspiring class you will learn more about how they are made, and how to use them in crafting great zero alc cocktails at home to impress your loved ones.
You are welcome to stay after your class and have drinks and snacks at our Tasting Room bar, and our friendly team will be on hand to help you find new favourite drinks in our bottle shop.
Accessibility information for is here.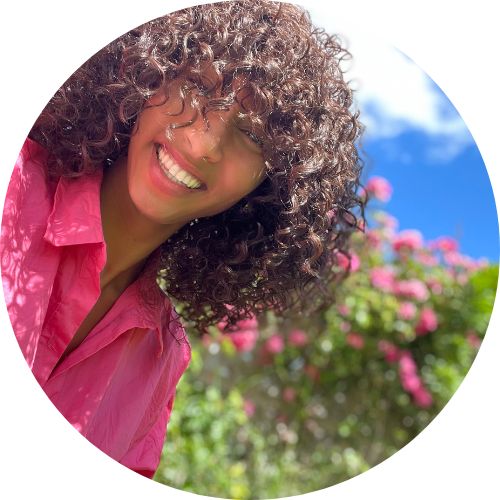 Founded by Yaz, who went sober in 2016, Align Events is run by a small and dedicated team of Oxford locals. Our aim is to solve the missing element in most events – great tasting non alc drinks for those who choose not to drink but love the social vibe and entertainment that comes with it.
Yaz began her journey into the alcohol-free world by setting up a mobile bar that created non-alcoholic cocktails, but that wasn't enough to tackle the larger issues at play within her community.
I noticed that the sober spaces I was in were very white…and in the beginning, they were quite masculine-led, as well. As a black woman, and especially as a black queer woman as well, you know, it just didn't feel that safe. I started reaching out to other black sober people within the communities that I knew and also online so that we can try and build a supportive community for us all – for black people and for people of colour – because we're still not that represented in this mindful drinking scene.
Yaz is the founder of Align Events, a UK-based mobile bar service providing non-alcoholic, vegan, halal cocktails and wines made using innovative techniques and sustainably sourced ingredients. The company aims to provide safe spaces with accessible options for all, allowing everyone to experience all the bubbles without the troubles!
Align Events are committed to reducing alcohol harm in the UK, this is why we donate 6% of profits from all client events to AlcoholChangeUK.