Club Soda Cocktail Trail 1-31 January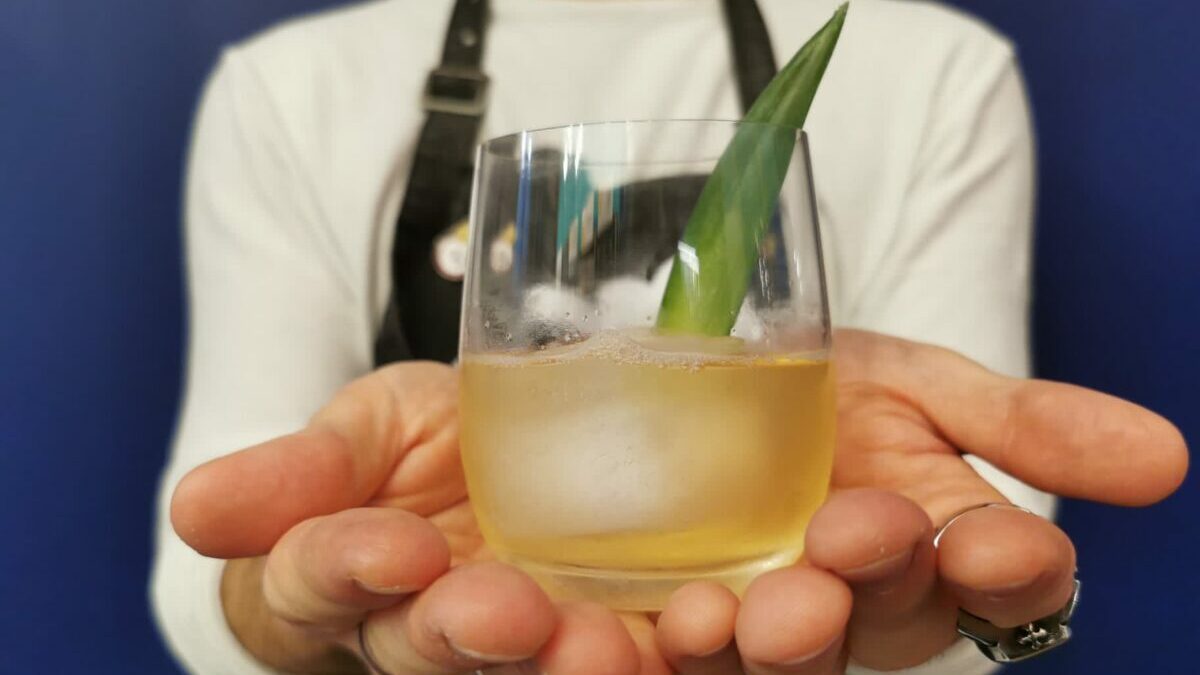 Kickstart the new year with an alcohol-free cocktail. Work your way around the 20 bars and restaurants taking part in Club Soda's Cocktail Trail. It's the biggest celebration of alcohol-free cocktails the capital has ever seen.
The alcohol-free Cocktail Trail sees a community of 20 Covent Garden and Soho restaurants and bars serving up a series of enticing cocktails. That means you can still enjoy your favourite West End haunts when going dry this January.
What you'll find on the Cocktail Trail
Whether you sip on a Tempest at Swift Soho (one of the World's 50 Best Bars 2022), order a Botany Beauty at Mr Fogg's Society of Exploration, or indulge in a Euphoric Life at Nightjar, the roster of fantastic cocktails from the best and brightest of West End hospitality is the perfect illustration of the vibrancy of the alcohol-free market in the UK.
As the Trail's host, Club Soda's Tasting Room is kicking off the celebrations with a menu of cocktails that include a mood-enhancing Sentia Sbagliato and the Velvet Asity (a clarified vegan milk punch/Jungle Bird riff using Everleaf Forest) created by expert mixologist Noah Villeneuve. Start at the Tasting Room for the latest directions and recommendations.
The cocktails
Club Soda Tasting Room and Shop
Velvet Asity: Everleaf Forest, Wilfred's Bittersweet, Supasawa, Pineapple Juice, Vanilla Syrup & Oat Milk.
Sentia Sbagliato: Sentia Red, Lyre's Aperitif Rosso, All The Bitters New Orleans, Oddbird Sparkling Rose.
PLUS a full alcohol-free cocktail list
Nightjar Carnaby
Euphoric Life: Three Spirit Livener, Edi Endorphine, guanabana juice, Peruvian marigold syrup, Franklin & Sons mandarin & fresh lime.
Swift Soho
Tempest: Darjeeling kombucha, lemon, elderflower, honey & celery.
SOMA Soho
Peach: Everleaf forest, Peach soda, clarified chai.
Gura Gura
The Yard: Seedlip Garden, Earl Grey, Citrus & Pineapple
Mr Fogg's Gin Parlour, Mr Fogg's Society of Exploration, Mr Fogg's Tavern, Mr Fogg's Residence, Mr Fogg's House of Botanicals, Mr Fogg's Apothecary
A Robusta Distillation: Caleño Dark & Spicy non-alcoholic spirit, coffee and chestnut syrup
Before and After: Caleño Dark & Spicy non-alcoholic spirit, Martini Vibrante non-alcoholic aperitif, blueberry & blackcurrant cordial, sugar syrup, fresh lime juice topped with Franklin & Sons pink grapefruit soda
Botany Beauty: Caleño Light & Zesty non-alcoholic spirit, lavender syrup and fresh lime juice
Zesty & Tonic: Caleño Light & Zesty non-alcoholic spirit and Franklin & Sons rhubarb tonic water with hibiscus
KERB Seven Dial Market
High Point Ruby Spritz: High Point Ruby & Tonic Water
The Lower Third
Radio Star: Lyre's Italian Spritz, Double Dutch Cucumber & Watermelon & vanilla.
3 Henrietta Street
Zingiber Lotus: Fresh ginger and lychee, lime juice, served ice cold
Strange & Fruity: Fresh lime juice, maple syrup & fresh pineapple juice
Farzi Cafe
Berry Crush: Fresh Berries, Passionfruit, Cranberry, Passion Fruit Cordial
Chai Lychee: Lychee, Coconut, Lime, Sweet Chai
Mango Solero: Passionfruit, Vanilla, Mango, Lime, Cream, Berry Syrup
Sticks'n'Sushi Soho & Covent Garden
Sakura Spritz: Everleaf Mountain non-alcoholic spirit served with tonic water and a dash of lavender and blackberry cordial.
The Lost Alpaca
Tropical Passion: A refreshing mix of guava, crushed passion fruit & strawberry, lychee juice, sugar syrup and lime.
NQ64:
No Uka-Uka: Caleño Light & Zesty, Guava, Pineapple, Refresher Syrup
Ping Pong St. Christopher's Place & Covent Garden:
Pear, Apple & Cinnamon: apple and pear juice, mixed with a dash of fresh lime juice and served with lime & a sprinkle of cinnamon powder
Lemon & Lychee: refreshing and flavoursome – lemon wedges & vanilla syrup muddled with lychee juice
Passion Fruit & Almond Iced Tea: passion fruit purée, almond syrup & jasmine iced tea
Barrio Soho & Covent Garden
Maria Maria Virgin: Pineapple juice, Maraschino syrup, Lime, Raspberry syrup, Ginger beer. Garnished with candy floss and maraschino cherry on stick, shot of ginger beer.
Share your cocktail discoveries.
If you're heading out on the cocktail trail, don't forget to take photos of your discoveries. Tag @joinclubsoda on Instagram and use the hashtag #ClubSodaCocktailTrail. We'll reshare your pictures to our stories.
And if you're inspired to make mindful cocktails at home? After the trail, visit us to buy alcohol-free ingredients you can enjoy anytime. You can find us at 39 Drury Lane.