Global Mindful Drinking Festival 2021
1st October 2021

-

31st October 2021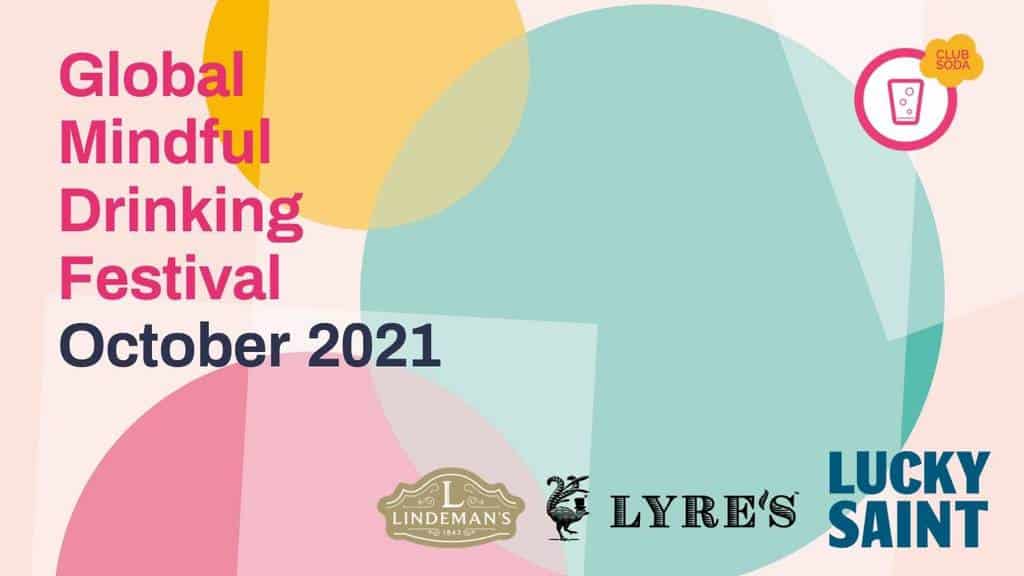 Club Soda's Global Mindful Drinking Festival is back. Join us for a packed programme of live online and real-world events throughout October 2021.
Are you:
Interesting in low and no alcohol drinks?
Having a sober (or soberish) October?
Thinking about your relationship with alcohol?
Sober curious or considering going alcohol-free?
Cutting down or moderating?
Tackling your lockdown drinking?
Or sustaining a life that doesn't centre on alcohol?
Then the Global Mindful Drinking Festival is for you. Be part of a month-long celebration of all things mindful and alcohol-free.
The Global Mindful Drinking Festival is a busy month of live drinks tastings, discussion panels, expert Q&A and webinars. Discover delicious alcohol-free drinks. Troubleshoot your challenges with changing your drinking. And connect with others in the Club Soda community worldwide.
This festival has been made possible with the kind support of Lyre's, Lucky Saint and Lindeman's.
Get your festival pass
Sign up to join the festival today and you'll get:
Access to a packed, month-long events programme
Unlimited rewatches of all the online webinars, panels and expert Q&As
An onboarding survey to help you take stock of your drinking habits
Personalised feedback and suggestions about how to change
Learning materials with practical advice on choosing alcohol-free drinks and changing your drinking
Information on where to buy low and no alcohol drinks worldwide
Regular email updates with a guide to all the festival events for the week ahead
The festival content is hosted on a secure part of this website as a "course". We'll unlock all the festival content for you week by week during the month. But once you've got access, all the festival content is yours to keep for as long as you need it. This includes unlimited rewatches of any live online events.

Please note that the Global Mindful Drinking Festival, including any information shared by a festival contributor, is not a substitute for medical advice. You must not stop drinking suddenly if you think you are physically dependent on alcohol.