MBAR – 8 week Mindfulness Based Addiction Recovery course
January 23 @ 7:00 pm

-

9:00 pm

GMT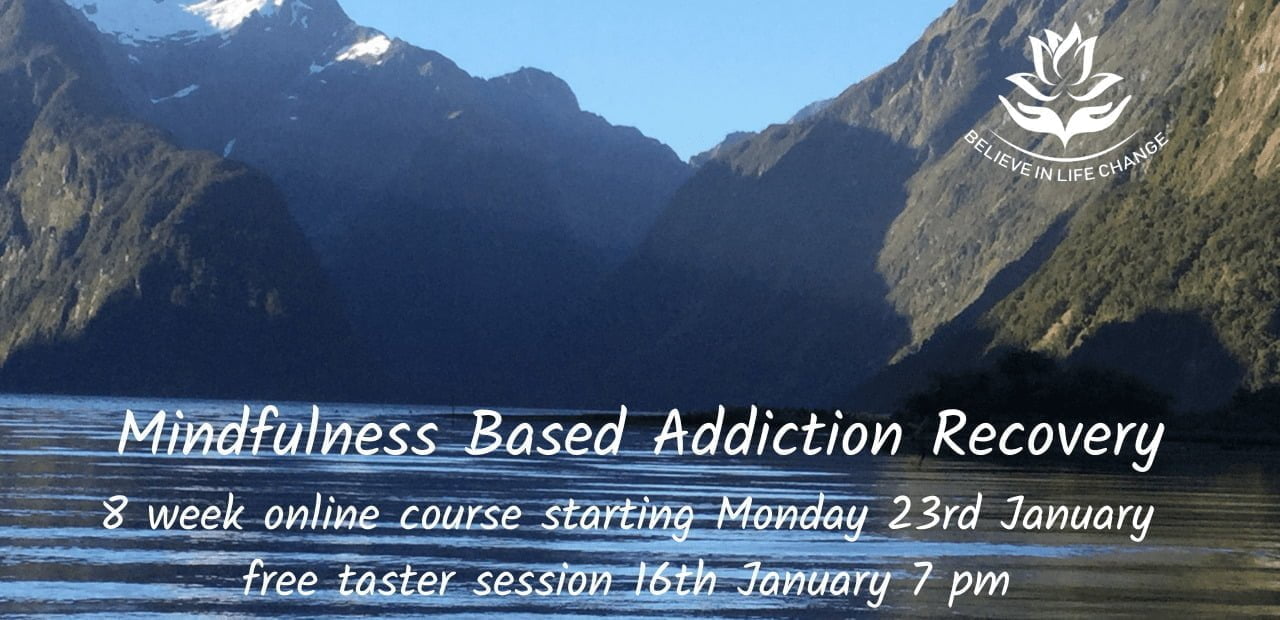 Are you feeling trapped by obsessive thoughts or behaviours and do you desire change?
Do you find it really hard to change your drinking habits and resonate with a revolving door, perhaps you are feeling helpless, isolated and alone?
Are you concerned about recent behaviours over the Christmas period and their impact?
I want to let you know that it is possible to change your habits and live a life free of alcohol and the misery it can bring, I have and you can too. Join me and a small group of likeminded people on the upcoming MBAR course, starting on 23rd January 2023 and finishing on 20th March, and learn the tools needed to make change happen.
About MBAR
Mindfulness Based Addiction Recovery (MBAR) is a mindfulness-based approach to promoting recovery from addiction and understanding relapse. This secular mindfulness course is for anyone who has obsessive or compulsive behaviour that brings temporary pleasure and relief and also for professionals working in the field of addiction who would like to understand addiction through the Mindfulness lens.
As well as learning to meditate and practice mindfulness in a structured way, the course will teach the following:
Develop awareness of personal triggers and habitual reactions and learn ways to create a pause in this seemingly automatic process
Change our relationship to discomfort, learning to recognise challenging emotional and physical experiences and responding to them in skilful ways
Foster a non-judgmental compassionate approach towards ourselves and others
Build a lifestyle that supports both mindfulness practice and recovery
The course, which is experiential and facilitated by Mel includes group sharing and discussion and is managed via the zoom platform a safe, inclusive learning platform.
The course will run from 7 – 9 pm BST on Mondays commencing 23rd January and there is also an opportunity to upgrade to the ReCover coaching programme and receive individual support from Mel who is a certified life and recovery coach as well as an approved UK Mindfulness teacher. Listen to Mel Pegley's podcast with Dru here bit.ly/34quB4y
The Club Soda price for this interactive course is £33 per week or £265 and I offer payment options for those in financial hardship.
Please click the event link to book in for a confidential chat, I look forward to connecting with you ♥️