Club Soda Research – How Brits are Embracing Mindful Drinking
Half of UK adults (49%) are either not drinking any alcohol or are planning to cut down soon – a potential market of 25 million people.
Key motivators for changing drinking habits are mental health (43%), physical health (38%) and weight loss (26%).
Most moderate drinkers (88%) buy and drink both alcoholic and alcohol-free drinks.

Read the report summary here

---
Visit The Shop
Founder of Club Soda Laura Willoughby Invites you to join her at the shop, see the range and taste products on offer. Even make our signature cocktail. You can make a time that works for you here.
---
Drinking habits and alcohol consumption
Pictures you can use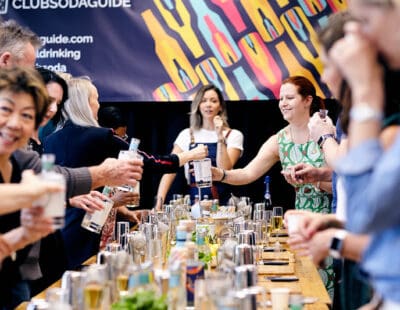 Category growth
Supermarket sales
Waitrose low and no sales were up 22% on the year, with the range broadening to include further non-alcoholic drinks (Waitrose Food & Drink Report 2021)
As of June 2020, sales of low and no alcohol beers are up 50% on last year in Waitrose and alcohol-free spirits are up 49% (Drinks Retailing News)
As of July 2020, Sainsbury's were reporting a 35% growth in sales of low and no alcohol drinks this year (Sainsbury's)
On-trade sales
Choosing alcohol-free drinks
For further information, please contact jussi@joinclubsoda.co.uk.