Today, Monday March 8th, is International Women's Day, a day to celebrate the achievements of women from all around the globe while bringing attention to women's right and gender parity.
As a way to celebrate women founders in the low and no alcohol drinks world, we asked some of our favourite female-led brands to collaborate and create non-alcoholic cocktails inspired by a famous woman.

The theme for 2021 is #ChooseToChallenge – and the women that inspired these drinks definitely inspire us to do that: Kamala Harris, Frida Kahlo and Marsha P Johnson.

We have made the recipes simple and easy for you to make these alcohol-free cocktails by awesome women at home.
Danielle from binary botanical and Natasha from Urban Cordial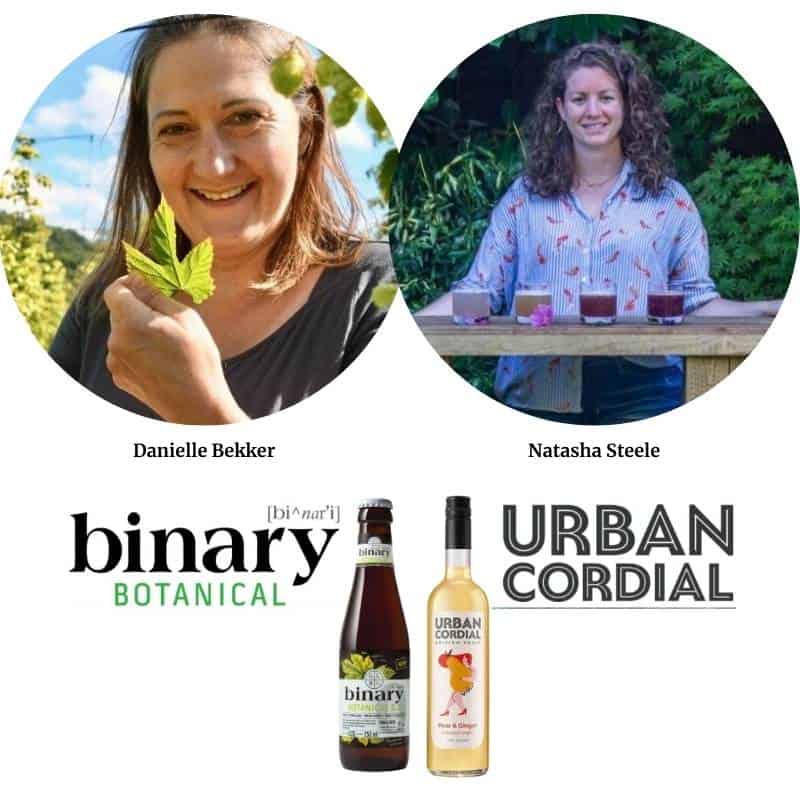 Danielle Bekker is a qualified brewer and after 20 years with SABMiller and AB InBev she co-founded binary botanical in 2018. Binary botanical was created out of co-founder and brewer Danielle's love for all things food and drink. A new style of beer to drink out of a wine glass and enjoy with your favourite meal, they are perfect for those lighter moments with family and friends. Danielle is a big believer in moderation and the ritual of having something nice in a wine glass to drink for special occasions. A perfect addition to a summery alcohol-free cocktail.
Natasha Steele founded Urban Cordial whilst working in the City. Fed up with the lack of non-alcoholic drink options, she started to forage for ingredients in her allotment and turn them into cordials. Using surplus fruit from British farms, Urban Cordial is all about aiming to reduce food waste. Bursting with fresh fruity flavours, these low sugar cordials brighten up any drink instantly.
Binary Botanical and Urban Cordial have teamed up the make the perfect summer cocktail to enjoy when the sun's out. With easy to follow steps for you to replicate and enjoy. You can also read our interview with Danielle about how binary botanical came to be.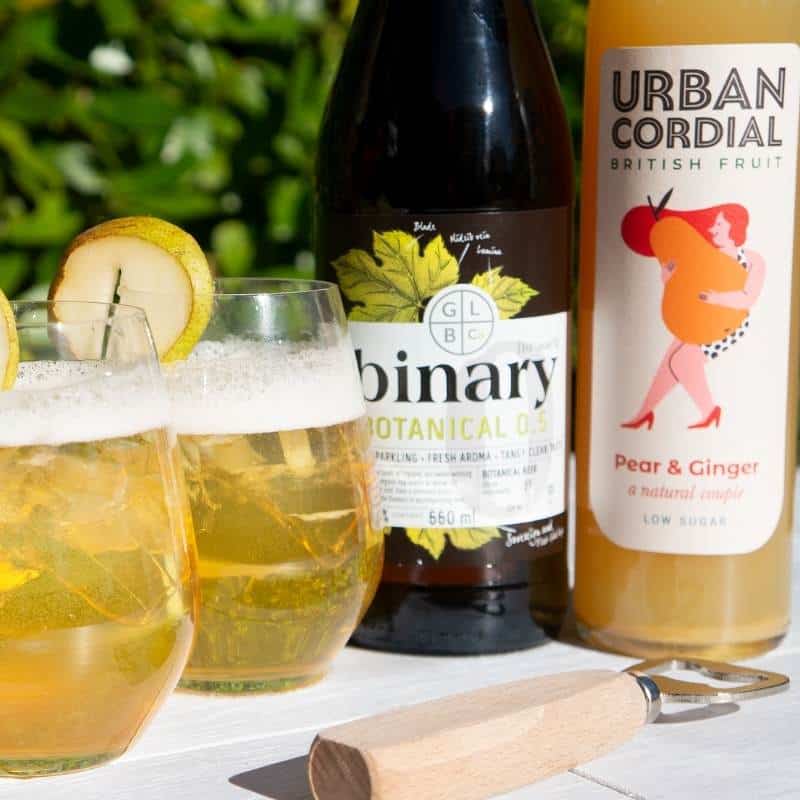 Fizz in High Office
Inspired by Vice President Kamala Harris
Kamala Harris is an American politician and attorney, serving as the 49th vice president of the United States. She is the United States' first female vice president, the highest-ranking female official in U.S. history, and the first African-American and first Asian-American vice president. We are looking forward to hearing more from here as 2021 rolls on.
Ingredients:
Method:
Simply add the lime, cordial, binary zero, and fresh mint to your glass. Stir together to combine and top up with ice.
Garnish with a slice of fresh pear to finish!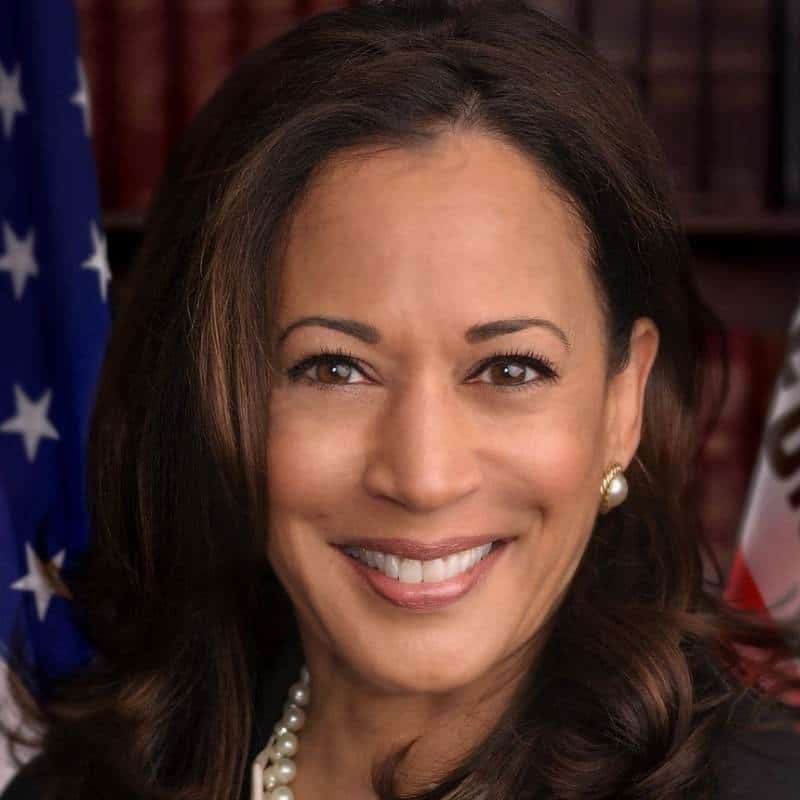 Robyn from Square Root and Fern from Mockingbird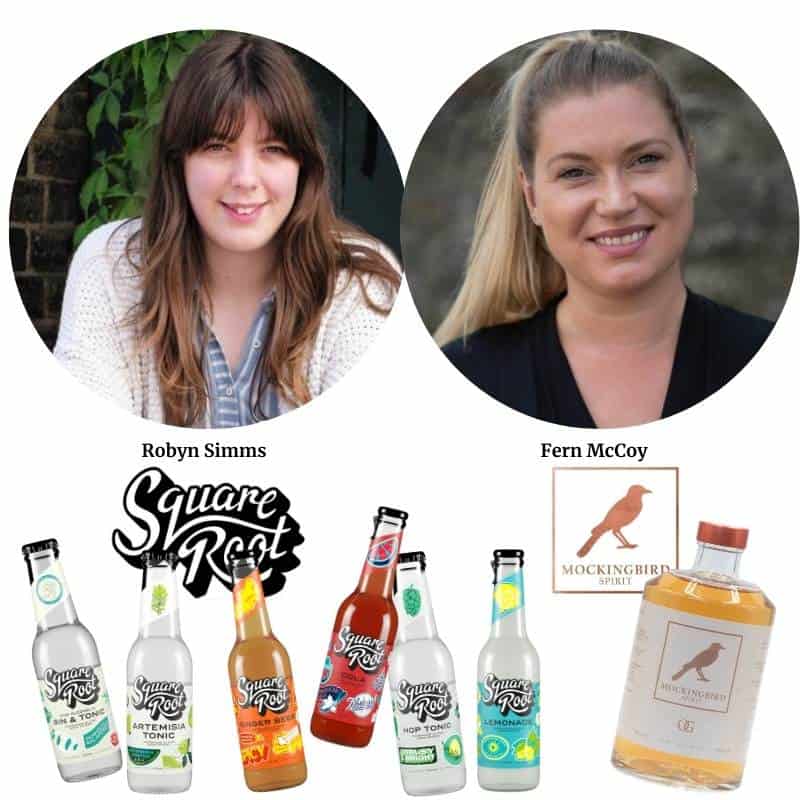 Along with her partner Ed Taylor, Robyn Simms founded Square Root in 2012 having spotted a gap in the market for an interesting non-alcoholic drink bursting with flavour. Square Root is soda made from seasonal ingredients, to keep the fruit fresh and the taste great. All ingredients are top quality, with no artificial and no fruit juice from concentrates, Square Root is a great addition to alcohol-free cocktails for a fruity fresh experience. And Robyn was one our inspirational women last year!
Mockingbird is the UK's first non-alcoholic Tequila alternative. Fern McCoy created Mockingbird for people who want the experience of the famed Mexican spirit. Priding themselves in the quality and knowledge of their ingredients, Fern grew her business during lockdown with those who choose not to drink alcohol in mind. Perfect to pair with all kinds of food, Mockingbird is great to match any tone and occasion. It's also great in non-alcoholic cocktails!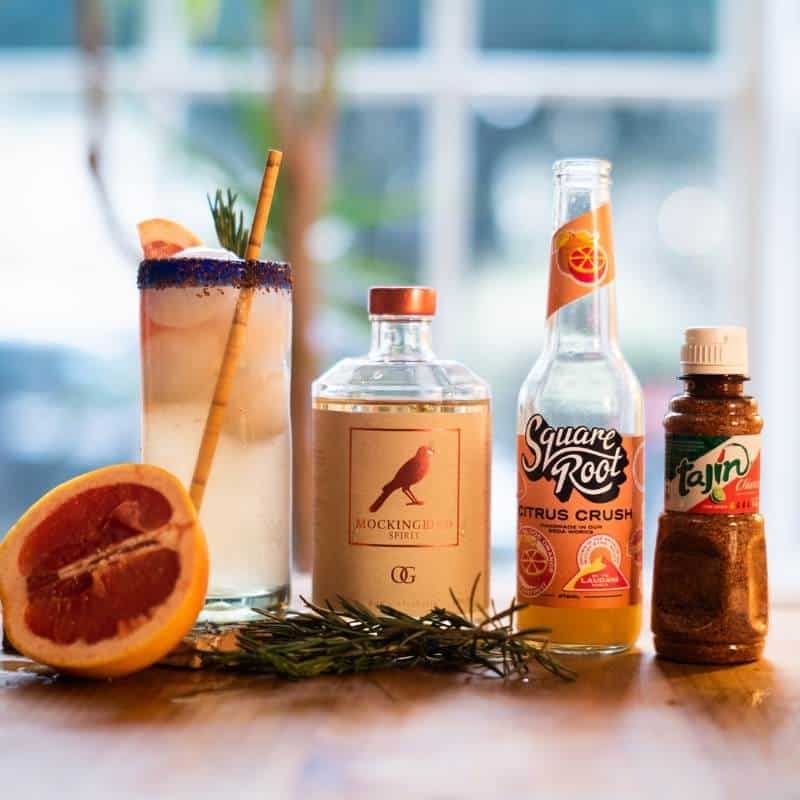 Be Bold
Inspired by artist Frida Kahlo
With such a Mexican vibe it is no surprise that our second alcohol-free cocktail by awesome women is inspired by Frida Kahlo – remembered for her self-portraits, pain and passion, and bold, vibrant colours. She is celebrated in Mexico for her attention to Mexican and indigenous culture, and by feminists for her depiction of the female experience and form.
Ingredients:
Method:
Create your spicy rim by mixing together your ingredients and roll the rim of your glass in the mixture.
Then simply pour your Mockingbird over ice and top up with the Square Root Citrus Crush.
Garnish with grapefruit and rosemary.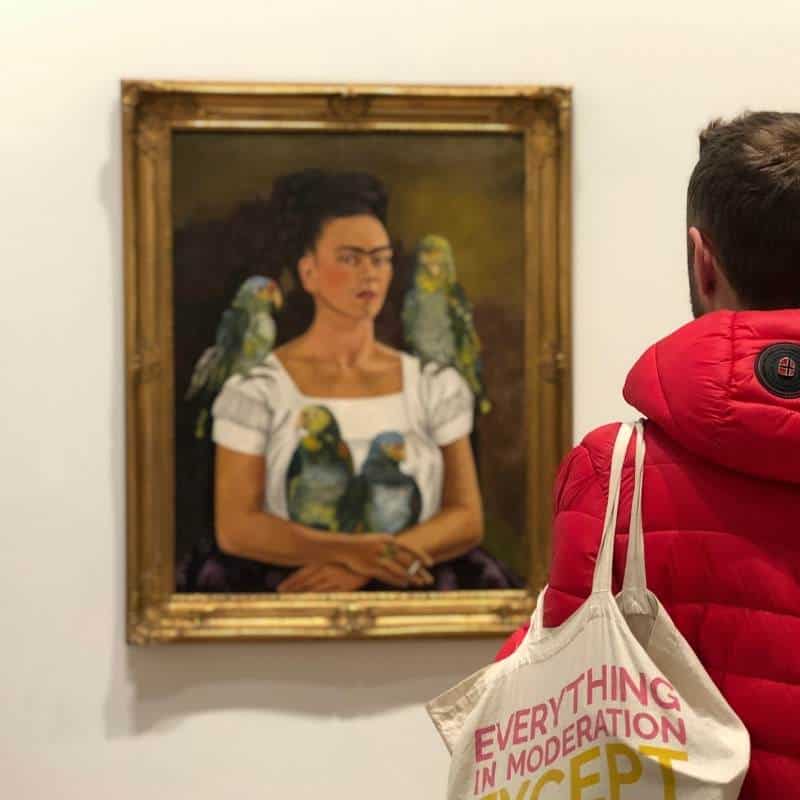 Zanna Mercer mixes Caleño made by Ellie and Wildlife by another Ellie!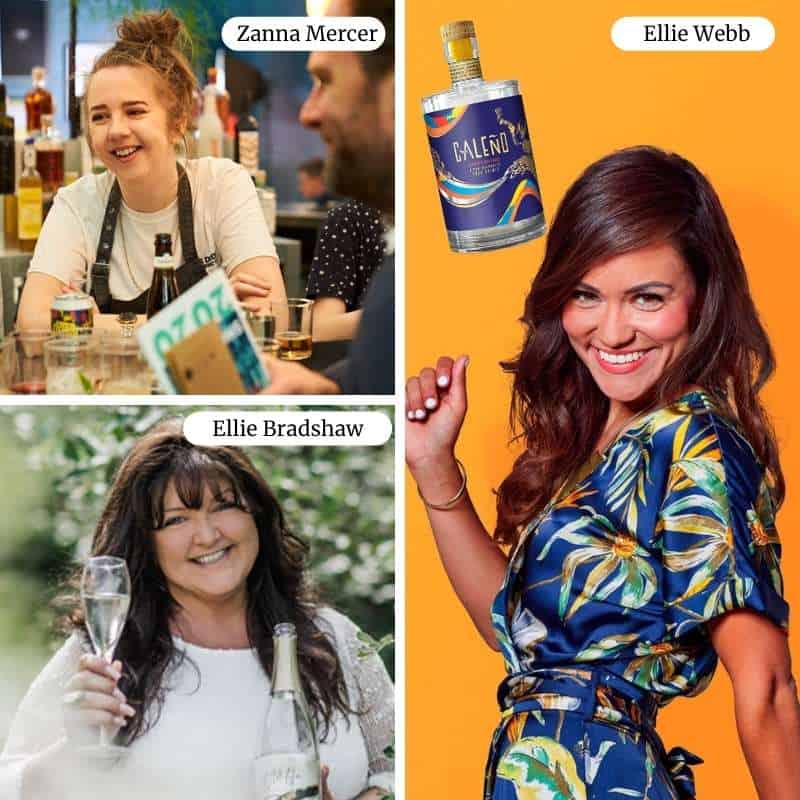 The third of our alcohol-free cocktails by awesome women is a celebratory drink made with Caleño (founded by Ellie Webb) and Wild Life Botanical (founded by another Ellie!) brimming with flavour, fruit and vibrant sparkle. It has been devised by Zanna Mercer who is a mixologist and manager in the hospitality sector. She managed and ran our awesome alcohol-free bar at Pub20.

Caleño was born out of personal frustration. Founder Ellie was on an alcohol-free night out with friends, getting down to some Latin funk. But something was bugging her. Why should not drinking mean not having fun? She felt uninspired by the alcohol-free drinks on offer and decided it was time to bring some joy to not drinking.

Wild Life Botanicals is the pioneering creation of Cornish Sea Salt co-founder, Ellie Bradshaw. As a full-time working mum, Ellie's search for a sophisticated social alternative to traditionally high ABV wines, Champagnes and Proseccos was left a little flat. With her background in luxury food, drink and hospitality teamed with an appreciation of plant power – Ellie's dream of creating an ultra-low alcohol sparkling wine that dialled back on alcohol at the same time dialled up on the health and wellness benefits began to grow.
The Marsha P Johnson by Zanna Mercer
A twist on a summer cup, in homage to activist and iconic gender rebel, Marsha P Johnson, who was born and also known as Malcolm Michaels Jr., was an American gay liberation activist and self-identified drag queen. Known as an outspoken advocate for LGBT rights, Johnson was one of the prominent figures in the Stonewall uprising of 1969.
Ingredients:
Method
Fill glass with ice and mixed fruits. Pour over the red fruit syrup and Caleño. Top with Wild Life. Swizzle lightly to combine.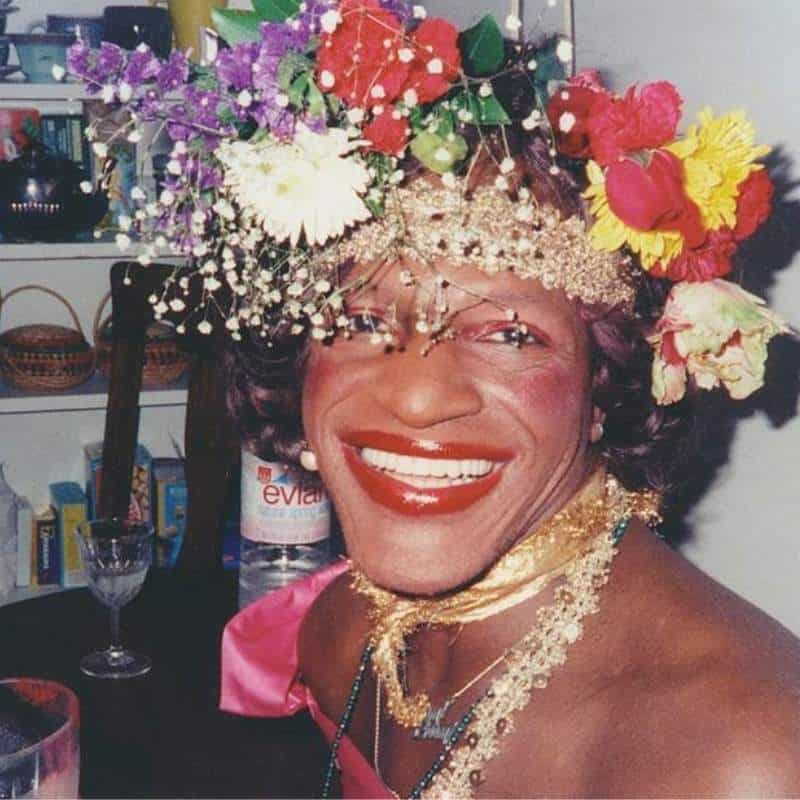 ---
Club Soda may earn affiliate fees from any purchases made on Amazon using links on the Club Soda website.