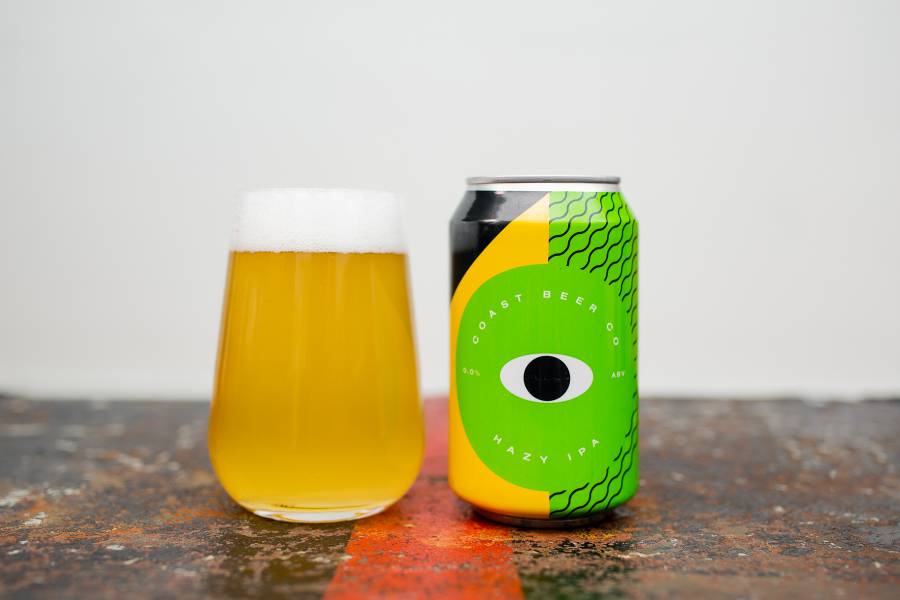 Sponsored content
Launched in Spring 2019, Coast Beer Co. drew their inspiration from the craft beer movement that has transformed British drinking habits over the past decade. Craft beers diversification in terms of breweries, flavours and styles has been mirrored in the alcohol-free world as new breweries have sought to challenge the stranglehold of mainstream beer. The result is a massive boom in choice and quality for mindful drinkers. 
Founder James Brown was impressed with the changes that came about as a result of the craft beer movement.
"I'm a beer geek at heart," he says. "I loved what the craft beer revolution…did for beer in the UK. It changed it for the better, forever."
However, he was disappointed at how little of that revolution had translated into the alcohol-free world.
"As a beer lover, looking around for alcohol-free alternatives, I was left pretty uninspired by what I found available to me."
"It seemed like no one really cared very much about the quality of the beer, or the way in which it was presented. It was more of a box that needed to be ticked by producers -to have an alcohol-free option."
James decided he wanted to give alcohol-free beer the care and attention it deserved. So began the process of brewing pilot batches on home-brew kits.
"We only ever make beer we love," says James. "It's all about taste, quality, and creativity."
That dedication to making creative beers is evident in the choice of styles Coast used. They launched with a 0.0% Hazy IPA and 0.3% Farmhouse Ale – styles which at the time were rarely seen in the alcohol-free world.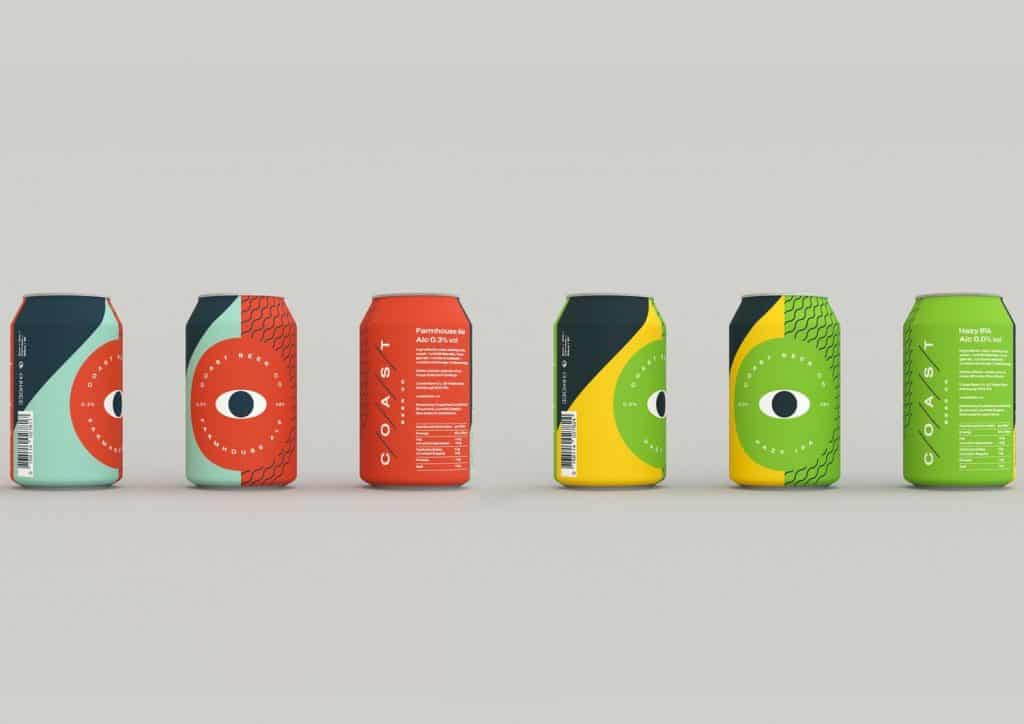 The Hazy (or New England) IPA has been one of the stand out styles to reach new levels of popularity as a result of the craft beer movement so it was fitting for Coast to launch with one. The unfiltered beer takes its name from its opaque appearance, in contrast to the clarity of traditional English IPAs.
"We love making juicy, hoppy IPAs and pale ales that use a lot of dry hopping to give tropical flavours and aromas to our beers," says James. "We use modern ultra brewing techniques to keep the hops at the forefront. A combination of this alongside microbiology means we are able to achieve full-bodied beers which contain lots of interesting flavours and aromas."
The Farmhouse Ale meanwhile is a more traditional style that stems from the Belgian heartlands of brewing. It tends to have a funky flavour, sometimes akin to even a dry cider.
"The complexity of aromas and mouthfeel you can achieve within the style is just incredible," James says. "It's something we'll always have whenever we fancy a change from drinking hoppy beers.
Coast recently celebrated their first birthday by releasing a new 0.0% Pale Ale in collaboration with Extinction Rebellion. "We absolutely want to use our business as a force for good in this world," says James. All profits from the beer will be donated to Extinction Rebellion to support their continued fight to raise awareness of climate change.
And there are more new beers to come from Coast. "We have some very exciting new beers on the way, the first two of which we will be releasing in June," says James. "We are looking to push the boundaries of what is possible with alcohol-free beer and continue to raise the bar in terms of quality and experience.
---
This article has been sponsored by Coast. Club Soda retains full control over the content.