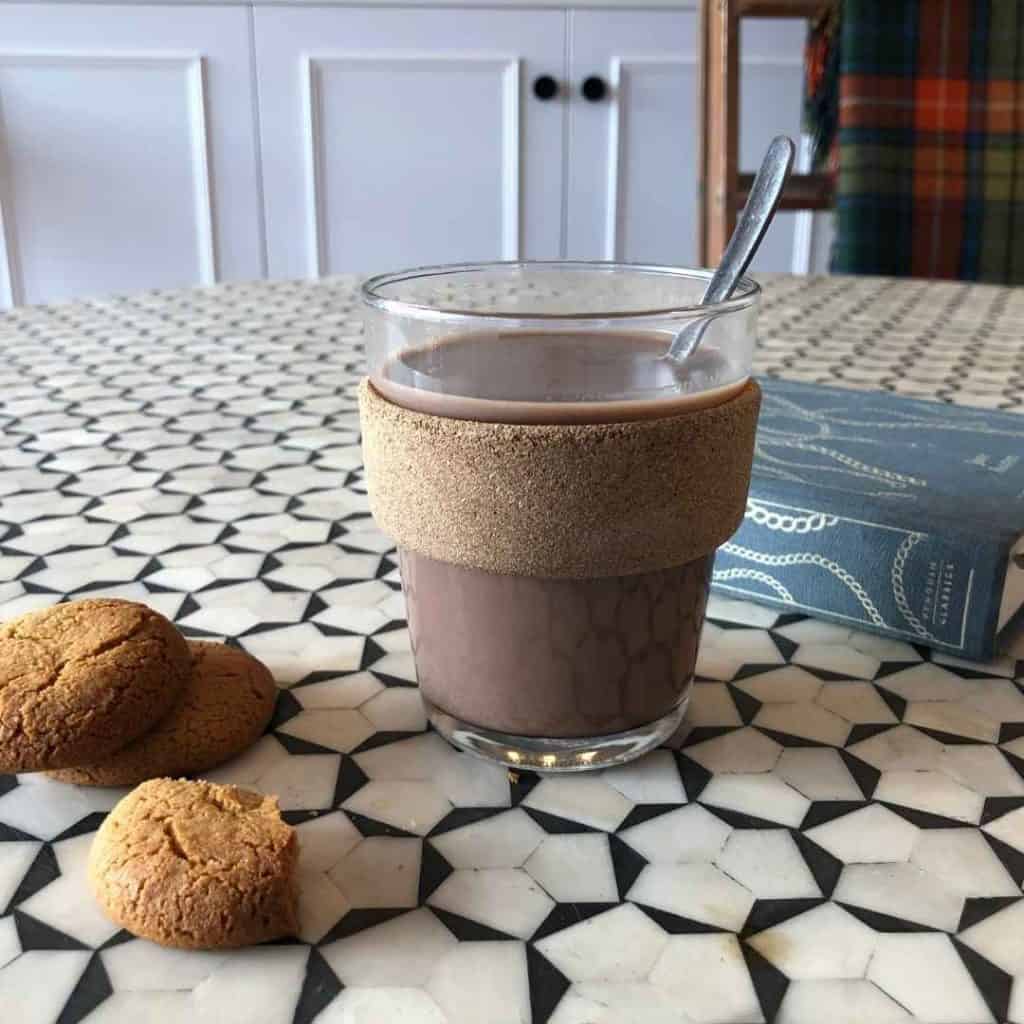 Without a doubt, Baileys is one of the most calorific alcoholic drinks out there. It is packed with sugar, with 6.25 grams of sugar per every 25 ml serving. It's also 81 calories per serving. But despite this, it is also one of the most popular drinks at Christmas time, best served over ice, or in a coffee or hot chocolate.
Can Baileys be faked?
In short, yes, you can absolutely fake a Baileys, however, the tricky bit is replicating the sharp astringency of the whisky.
Make no mistake, Baileys is really not the choice if you're being health-conscious, particularly if you're watching your sugar intake. I've come up with a few options below, one pre-packaged, one with all the fat and sugar you can imagine, and one with vegan alternatives and a slightly reduced calorie count.
Twisst
The quick and easy option is Twisst. Neatly packaged in a recyclable cardboard carton, this is a tasty Irish cream alternative. You could add this to a hot chocolate for extra decadence.
Homemade alcohol-free Baileys (dairy)
This will make you a small batch of Baileys, so it's ideal for making when you have a couple of folks to share with.
Ingredients
300ml Lyres alcohol-free American Malt Spirit
250ml Condensed milk
3/4 tsp Instant coffee – powdered works best
2 tbsp Chocolate syrup (I used Askeys Treat syrup from Sainsbury's)
1/2 cup double cream
1/3 tsp vanilla extract
Whizz everything but the Lyres spirit and vanilla extract in a blender until well mixed. Now add the Lyres spirit – slowly so as not to cause splitting – on a low setting, or using a whisk. taste, and add vanilla extract gradually to adjust. You could also experiment with adding a drop of almond extract. And if you're really looking to create that whisky burn, you could try infusing your cream with chilli overnight!
Homemade alcohol-free Baileys (non-dairy)
I actually found the vegan version tasted a little closer to the real deal, perhaps because the dairy alternatives aren't quite so sweet. I tried a few different condensed milk options here, some of which were coconut-based. These were tasty, but not so close to the real deal. Carnation do a vegan alternative, which looks quite different from the dairy one, but that actually works well for the colour of Baileys.
Ingredients
50ml Lyres alcohol-free American Malt Spirit
4 tsp Carnation vegan condensed milk
2 tsp Elmlea double cream (plant-based)
1/4 tsp instant coffee – powdered works best
drop chocolate syrup (optional – Askeys Treat syrup is vegan friendly)
3 drops vanilla essence
Simply combine everything and whisk well with a fork. Nothing more to it! If you're adding this to a hot drink that you would make using milk, I'd advise sticking to plant-based milk, as adding water or cows milk may cause this to split. Again, you could experiment with infusing the cream with chilli overnight to bring a little heat. I don't think you need any almond here are the vegan alternatives tend to have a slightly more nutty character anyway.
Add more coffee or chocolate to taste, and some mint essence if you liked their mint chocolate flavour.