Club Soda drink writer Anja shares some of her ideas for festive drinks for Christmas 2019.
My partner and I are hosting Christmas for the first time this year, to say I'm excited is a huge understatement. In a surprising turn of events, one of our guests actually expressed an interest in having a sober one, and now all have agreed they'd like to give alcohol-free festive drinks a go. So I thought I'd do something a little different for this blog, and share with you all the drinks I intend to serve to our guests over the course of the festive season.
Hot Festive Drinks…
Lyre's Coffee Originale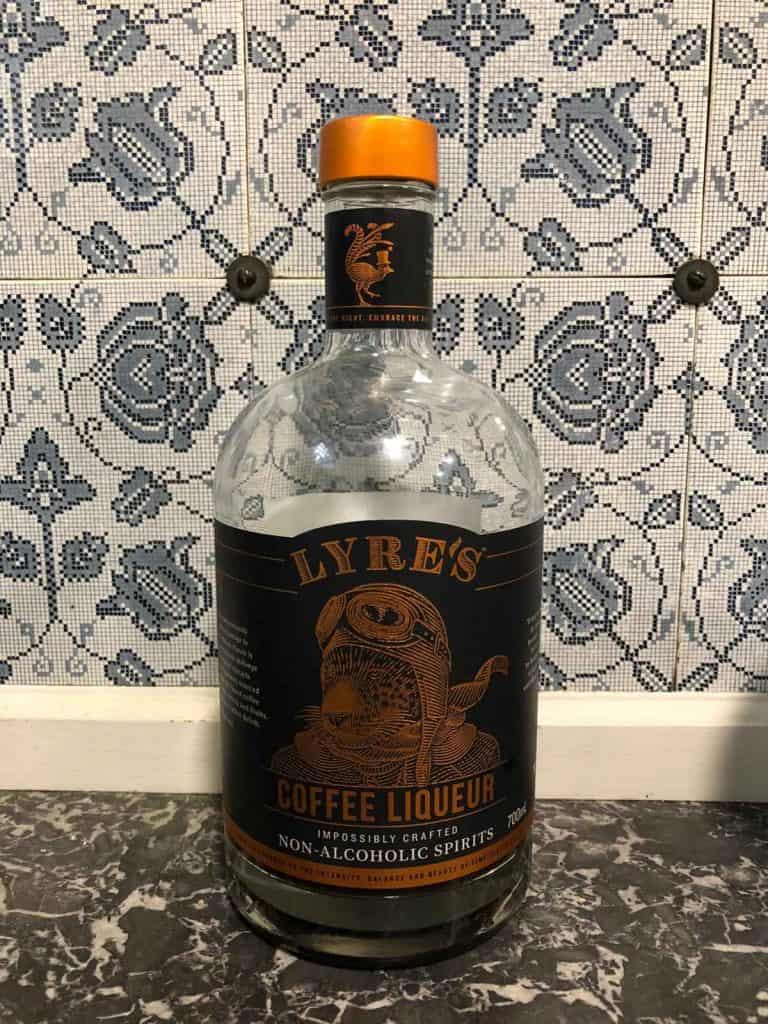 I used to be a sucker for a Baileys Hot Chocolate or a Tia Maria coffee on Christmas morning. This year, I'll be adding some Lyres Coffee Originale. This brings some lovely hints of chocolate and vanilla, and just spruces up your coffee or hot choc with a bit of a kick.
You'll need:
A cup of your favourite coffee (instant will do), or your favourite hot chocolate (make it in your preferred way, with or without milk, etc).
50 ml Lyres Coffee Originale
It's simple. Mix your coffee or hot chocolate with the alcohol-free coffee liqueur, and done. At the moment in the UK, you can order Lyre's Coffee Originale from Wise Bartender. Use discount code CLUBSODAVIP to get 5% off yours shop!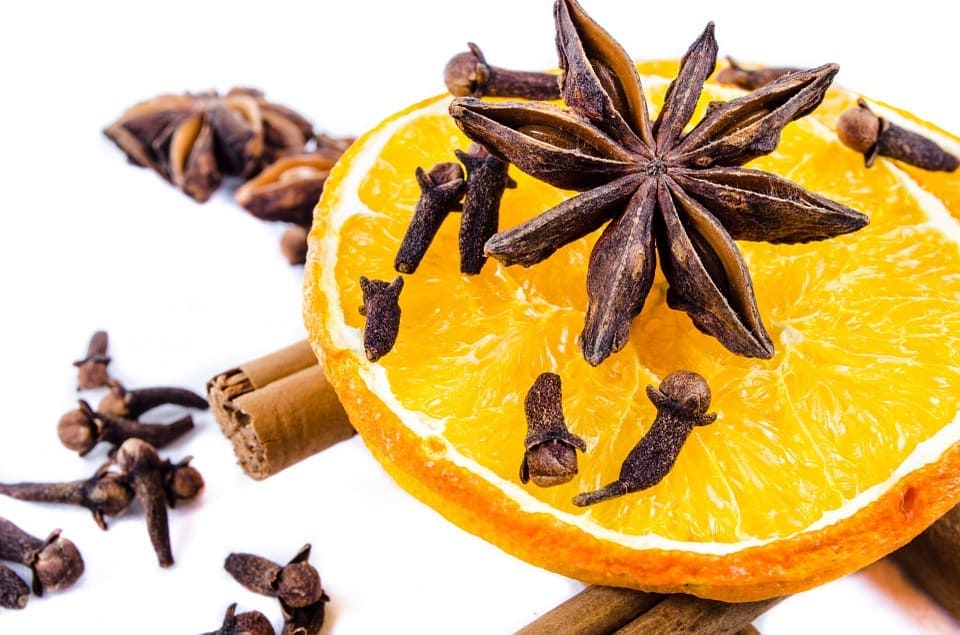 Mulling Bags
These are quick and easy to make and make beautiful gifts. I like to put them on table settings as a little festive drinks gesture for my guests.
You'll need:
muslin cloth
food-safe string
2 cinnamon sticks
4 cloves
2 star anise
1 inch fresh ginger roughly chopped
4 peppercorns
Take a square of muslin cloth and lay it flat on a counter, place your ingredients on top, then bring the edges together to make a bundle. Tie your piece of string around it to seal it shut.
You could use these for a number of drinks, simply place in a pan with alcohol-free wine, cider or your favourite juice. It works particularly well with a cloudy apple (though careful as juice can be a touch sweet). I've tried this with two alcohol-free red wines, one from Lindeman's and one from Adnams, Holly GoLightly Cider and Stowford Press alcohol-free cider. It's nice to just have a pan on the go around Christmas time. You can add chunks of orange to the pan for extra flavour, and I like to garnish with a thin orange slice studded with cloves.
Festive drinks for toasting…
I love a glass of fizz for a festive toast. My personal picks would be either Scavi & Ray or Lindeman's Sparkling.
Pomegranate and Rosemary Fizz Festive Drinks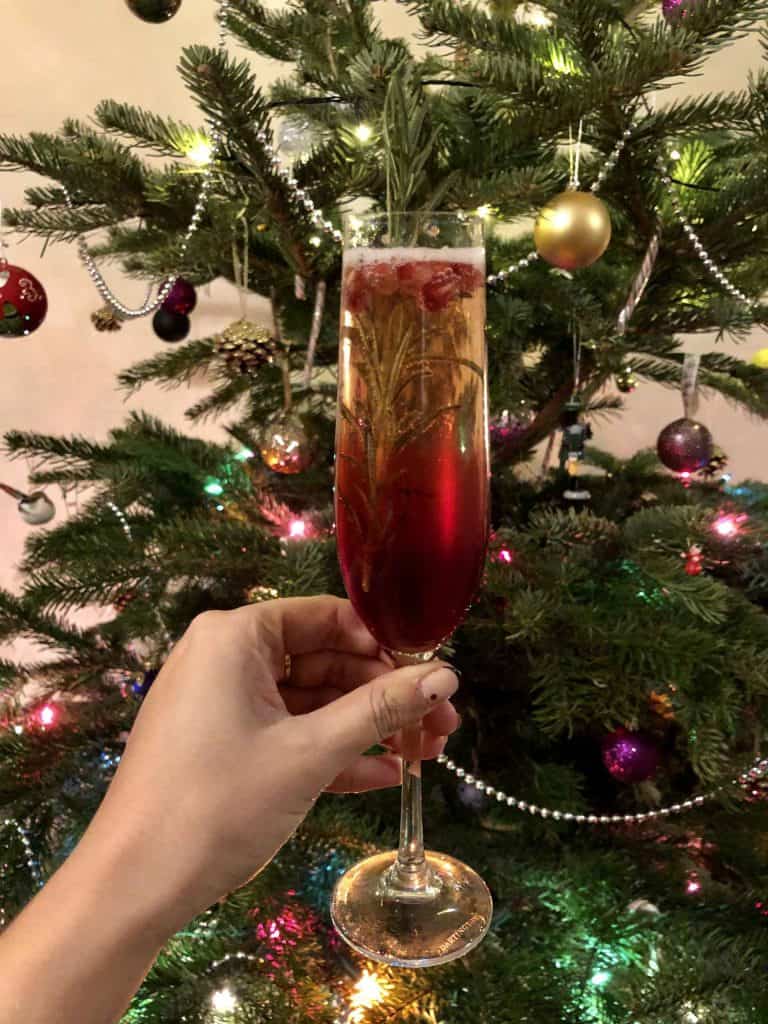 I found this recipe by Redemption Bar, it's perfect for toasting on Christmas day.
400ml pomegranate juice
750ml alcohol-free fizz
4 rosemary springs
Juice ½ a lemon
Rosemary and pomegranate seeds to garnish.
Rub the rosemary in your hands to bruise it and release the flavour, and add it to a pan with your pomegranate. Bring to a boil and reduce for 10 minutes, then add your lemon juice and allow to cool. Strain it and leave it to chill until you're ready to serve.
Pour 30ml of this into a champagne flute, then top with alcohol-free fizz. Garnish with your rosemary and pomegranate seeds.
Table 'Wine'…
I'm excited to serve up these alternatives to wine. They boast strong flavours and will stand up to the rich taste of our roast dinner.
Nine Elms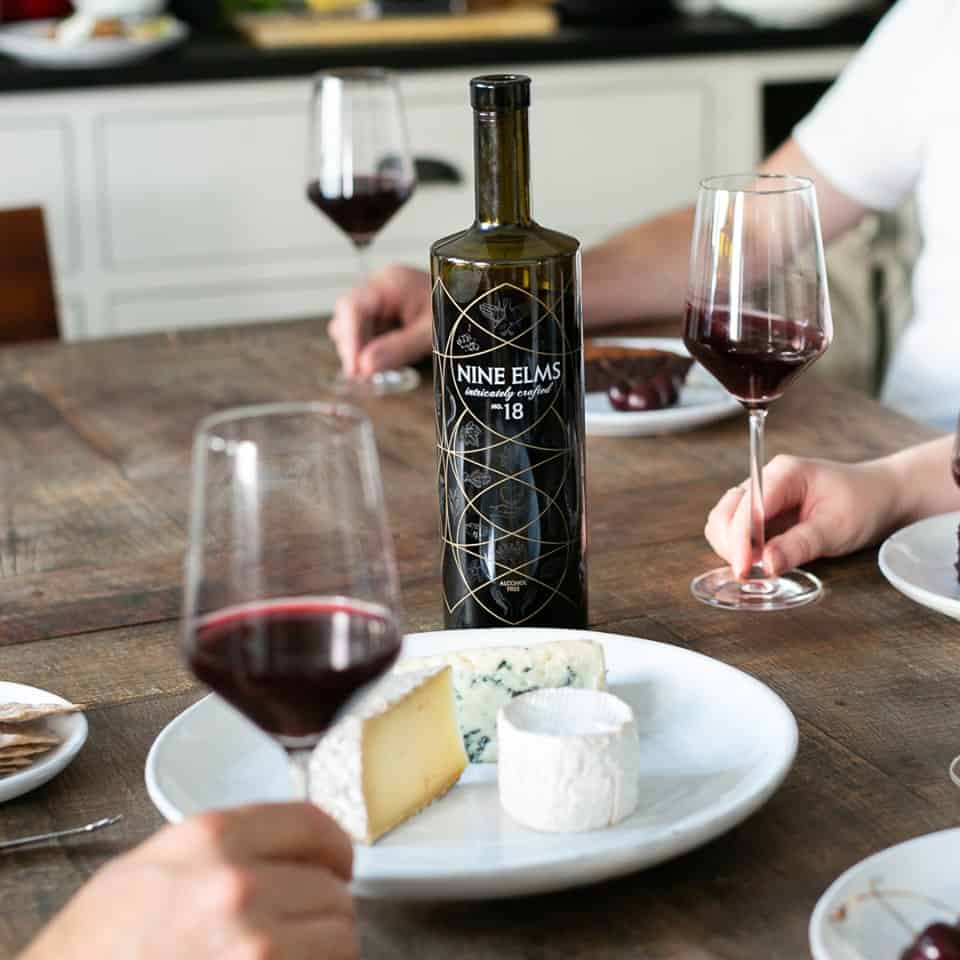 Nine Elms is the first non-alcoholic tipple in a series of releases from the distillery specially designed to complement food. It's a blend of the juices from four berry varieties, and botanical infusions from 20 different flowers, herbs and spices. The idea is to sip it neat alongside a good meal, but you can let it out with a little tonic or soda water if you want to. Bright and vibrant, with a refreshing acidity, cranberry tartness, a little earthy, and a hint of tannic black tea.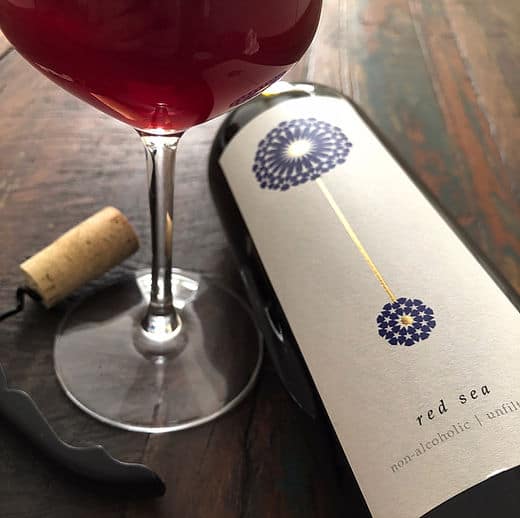 This comes to you from the makers of Shrb. I've only tried the red wine alternative from Sharab, but I have high hopes for the white too. If you've ever enjoyed natural wines that can be quite acidic and funky, then this is the perfect choice for you. The red is slightly oaky, with a moderate acidity, juicy berry flavours and a warming hint of vanilla. This is perfect for pairing with fatty foods, and will go wonderfully with roast meats. I believe they are going to be very low in stock as there has been such high demand, so keep your eye out for this.
Evening Tipples…
Everyone has their favourite tipple as the day winds to a close. Here are a few that I'm ordering in to satisfy the needs of all our visitors…
Caleno
Caleno create a tropical alcohol-free spirit, using juniper, citrus, spice, and Inca berry. I'll be serving this over ice with Fever-Tree tonic, and garnishing with Inca berry.
Big Drop
I'm a huge fan of Big Drop Stout, so this is one for me. Notes of coffee, a hint of vanilla, and plenty of chocolate.
Drop Bear Beer Co.
I love Drop Bears Yuzu Pale, it's easy-going with bright lemon acidity and a soft caramel malt base. They've also released their Bonfire stout recently, which I can't wait to try.
Remember that in the UK you can order many of these drinks online from Wise Bartender if you can't find them in a shop near you.
Some brands featured in this article are members of Club Soda, and we work a little more closely with these. You'll always find a couple of them in our reviews, but we remain completely impartial.

Are you wondering how to get through the festive season with a clear head? If you want a Christmas you'll remember, Club Soda can help. Christmas with Club Soda is everything you need to make this festive season a success! Whether you are moderating or alcohol-free, our Christmas course takes you step-by-step through the holidays, with interactive learning, practical tools, and personal support. Join us today!