Sponsored content
Make the most of your Bank Holiday weekend with this guide to simple serves using Lyre's Non-Alcoholic Spirits.
With the sun due out over the Spring Bank Holiday, we've got four non-alcoholic simple serves you can rustle up with Lyre's Non-Alcoholic Spirits. This range of 13 delicious drinks are crafted to taste just like the classics they pay homage to and is the most awarded non-alcoholic spirit brand globally.
All of these long drinks are made with one Lyre's spirit and easily available mixers, alongside a simple garnish, to give you bar-quality alcohol-free drinks from the comfort of your own home.
Non-alcoholic Gin and Tonic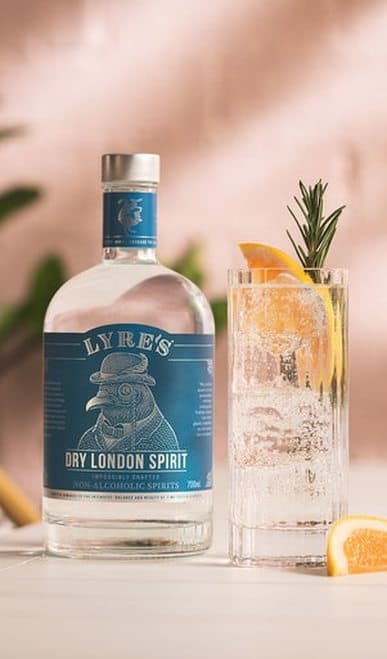 The humble gin and tonic is one of our nation's favourite drinks and with its classic notes of juniper, it's one that is well worth recreating in non-alcoholic form.
Lyre's Dry London Spirit has all the hallmarks of a classic gin. A strong juniper flavour with hints of citrus give way to a dry finish. Top up your serve with premium tonic water, and garnish with a slice of pink grapefruit and a sprig of rosemary.
To try a twist on the classic recipe, why not look for a flavoured tonic to try out? Lyre's recommend the wide range from Artisan Drinks Company or Fever Tree.
American Malt and Cola
Lyre's American Malt is based on a traditional bourbon with flavours of vanilla and toasted oats leading to a mellow, spiced finish. Mix with a cola to blend in some extra sweetness from the mixer.
If you want a lower sugar option, simply swap out the cola for a diet cola. You could even add in a cherry for an extra bit of sweetness.
Orange Sec and Tonic
Lyre's Orange Sec is based on the liqueur Triple Sec. Typically used in cocktails such as Margaritas, this citrus spirit combines the freshness of orange with a natural sweetness.
Mix with tonic and garnish with a generous slice of orange to give you a long drink with a soft, slightly sweet finish.
Non-alcoholic Mojito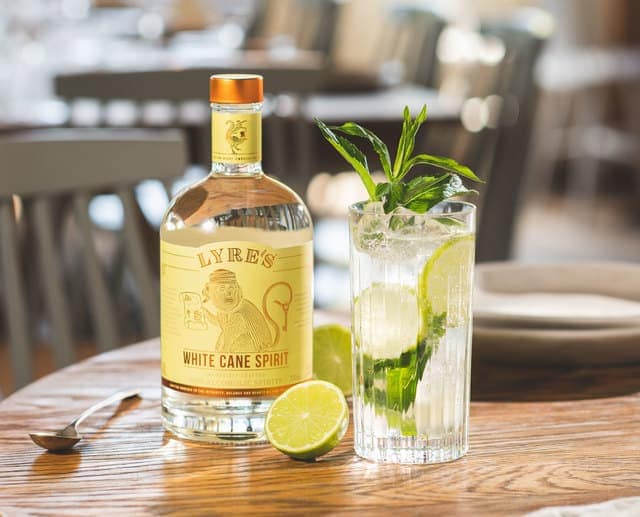 If you're looking to push the boat out a tiny bit more, the Mojito could be the perfect option for a classic cocktail that will instantly transport you to the beach.
Using Lyre's White Cane Spirit as its base, the Non-Alcoholic Mojito requires some added lime juice and sugar syrup before being topped up with soda water and garnished with mint leaves and a lime wheel.
Full recipe:
75ml Lyre's White Cane Spirit
30ml Lime juice
15ml White sugar syrup (1:1)
8-10 Mint leaves
30ml Soda water
Add all ingredients to a highball glass. Fill with cubed ice, stir, add soda water and garnish with a spring of mint and a lime wheel.
---
To get hold of any of these spirits, simply visit the Lyre's website. Lyre's are offering a 20% discount to Club Soda members until 31st May – just use the code SODA20 at check out.
This article has been sponsored by Lyre's Non-Alcoholic Spirits. Club Soda retains full control over the content.