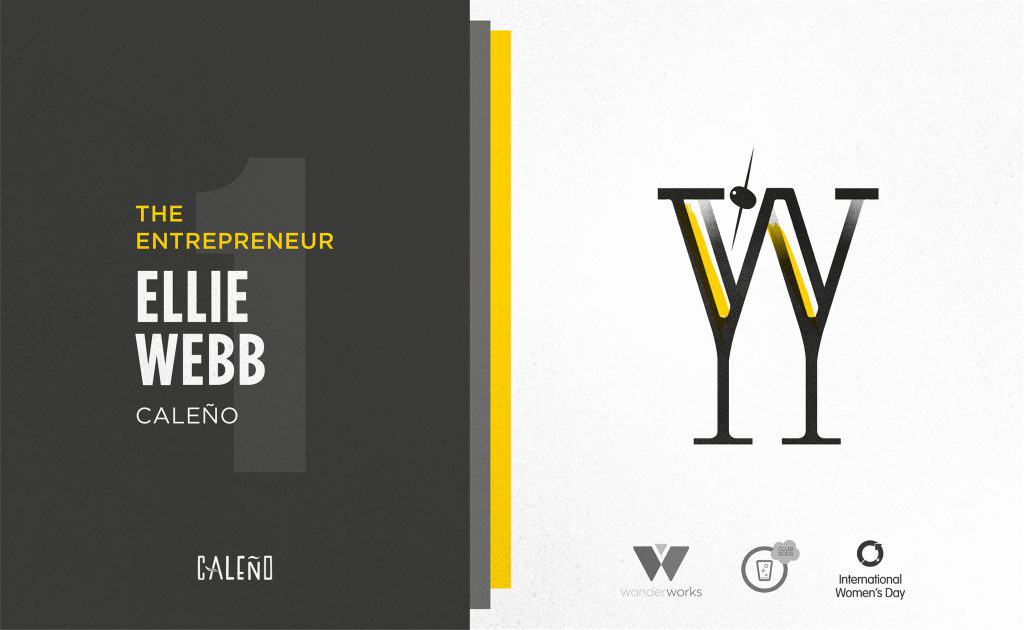 Guest edited by Sarah Wildman-King, co-founder of specialist creative agency Wonderworks Communications.
---
As a drinks-focused creative agency, we at Wonderworks Communications have the pleasure of working with all sorts of drinks brands. Big, small, global, independent, alcoholic, soft drinks, and more and more that are creating a swell in the 'no and low' category.
It's a fascinating industry to be a part of, and one that is rapidly responding to the changing habits of consumers – whether finding a way to stay relevant to the more mindful drinker or innovating to meet growing and changing demands. We are seeing a lot of interesting developments, and a real shaking up of an industry that had fallen into a bit of a safe space with how it meets consumer needs.
We salute you – no & low soldiers – who together are changing the way the nation and generations to come will drink. We are a female-run business, and we recognize that many of our clients are trailblazing females, who are responding to meet their own personal needs and those of their friends. Needless to say, we also have the pleasure of working with some amazing men shaping the way we drink, but today is about you ladies.
March 8 is International Women's Day, and in celebration, we are delighted to shine a light on some of the kick-ass people that leading the charge in changing the way we experience drinks – and they just happen to be women.
Here's part 1/8 of our series for International Women's Day: Celebrating awesome women in drinks – with a new story being published each day this week:
THE ENTREPRENEUR
Ellie Webb, founder of Caleño
Ellie is the start-up queen of the fabulous Caleño, a truly delicious non-alcoholic spirit which has a mission to bring joy to not drinking.
So tell us, what led you to creating Caleño?
I'd worked in the drinks industry for around 5 years, mostly surrounded by alcohol brands. When I tried Dry January for the first time in 2017, I found myself drinking things that were overly sugary, unexciting or uninspiring – like water! I was missing my G&T's and wanted to create a drink that felt sophisticated, had unique flavours, but felt like something I could drink in the evenings. So, I set about creating something of my own to drink. Around the time I was researching the idea, I travelled back to Colombia, and was inspired by their tropical ingredients and fun-loving culture. I wanted to inject some of their energy and vibrancy into what I was creating.
What's driven your focus on no & low?
Pure and simple, I think it's easily the most exciting space within the drinks industry right now. Lots of innovation and opportunity. It feels like we are a part of a really important movement that is just going to continue to grow and scale.
What do you think is driving demand?
I have always believed an 'unmet need' has been there, but people have just got used to putting up with poor options. Thanks to now significant investment in the category consumers are now much more aware that it exists, and are therefore seeking out these alternatives. I do think, for the most part, consumer demand is driving the category, but originations such as Club Soda, and initiatives such as 'Dry January' are helping to bring more attention.
And what have you found to be key challenges about the journey so far?
With every new category, there are frustrations. I think the two development areas needed within the category are education on the right occasions for, and how to serve non-alcoholic spirits. With Caleño we try and keep things simple by recommending 1 part Caleño and 3 parts tonic, which is a serve most people will be familiar with, but there is still a big education piece.
Also, awareness is key. I still meet a lot of people that are not aware this category even exists, so if they don't know it's an option how can they buy from the category. Despite no & low drinks offerings developing rapidly in the e-commerce and retail space, the uptake is still a little slow in the On-trade. Operators are wary, but data shows that by putting in a comprehensive offer of alcohol-free drinks (across spirits, beers & wines) sales do dramatically increase.
I think anything that comes to the market with the intention of being a 'quick win', is never going to have longevity. Products or concepts that have been launched, without any really clear strategy or thinking behind it, with a 'we'll see what sticks' approach, are never going to hold strong in the longer term.
Does being a female in the drinks business create barriers or opportunities?
I can't say I've experienced too many barriers in the industry, other than ones I may have put up myself! The biggest barrier to progress can be self-belief, so I try and speak to as many other female founders as I can, to understand how they've built their businesses and overcome challenges.
What's your Wonder Woman mantra? Or best piece of advice you have been given?
Make friends! Running a business can be a lonely place, and it helps to make friends with businesses, that you can share the good and the bad times with, that will understand what you're going through, as they will have experienced it themselves at one point or another.
What are your fears and limiting beliefs?
You never know what is around the corner. With any amount of planning, you can't always plan for external influences.
For a woman coming into the industry would you have any words of advice?
Dream big and be absolutely committed to getting there. Be tenacious and don't give up, especially when it gets tough. That's when most people give up, but that's the most important time to keep going.
---
Stay tuned for part 2 tomorrow!