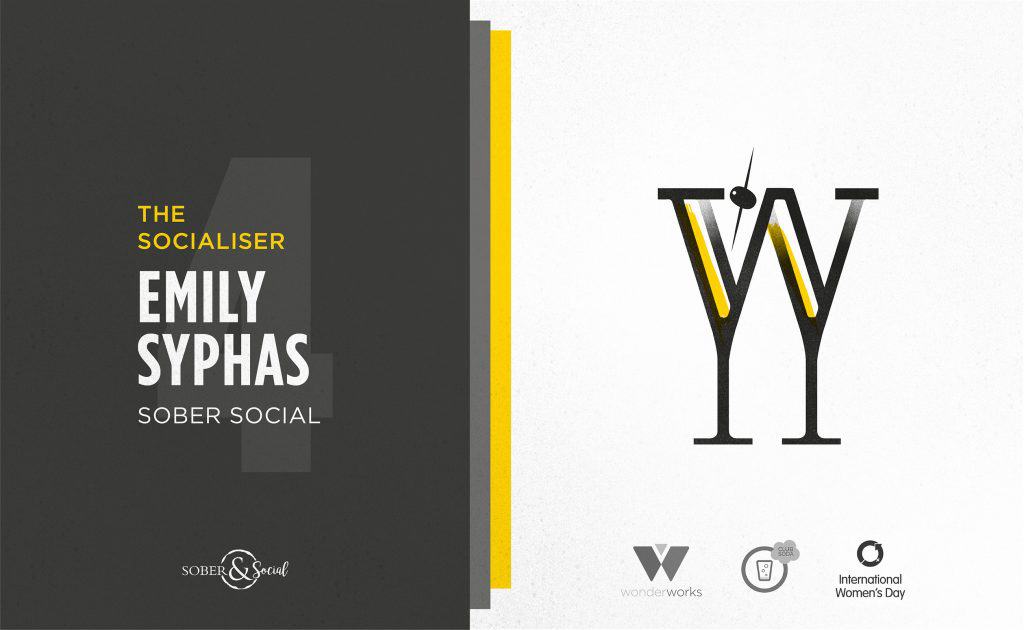 Guest edited by Sarah Wildman-King, co-founder of specialist creative agency Wonderworks Communications.
---
Here's part 4/8 of our Wonderworks series for International Women's Day: Celebrating awesome women in drinks – with a new story being published each day this week. Read more about Wonderworks and their inspiration in part 1 here.
THE SOCIALISER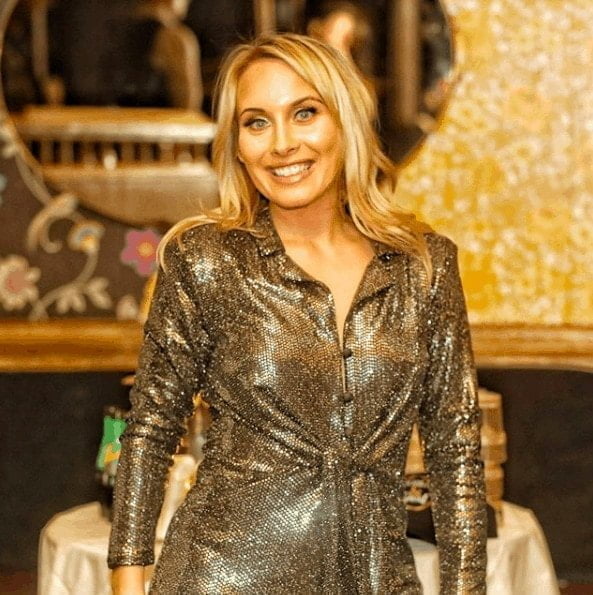 Emily Syphas, founder of Sober & Social
Emily is the founder of Sober & Social which is a business that creates a sober community through sober events. They hold monthly events – from sober bar crawls, sober supper clubs, yoga and brunches to full nightclub takeovers. She educates within corporate businesses to help integrate a healthy drink culture in the workplace, holds sober sharing circles and makes it her top priority to be having on-the-ground conversations with bars and restaurants to have a suitable N/A offering on their menus.
What led you to set up Sober & Social?
My passion for going out and socialising really led me to setting up Sober & Social as I wanted to empower others to feel confident and comfortable socialising without having to compromise their social lives because they weren't drinking! I want to make not drinking as normalized as drinking!
I love that the industry is ever-evolving with new drinks emerging and new places opening to hold exciting events!
What particularly interests you in the no & low category?
I feel like the no & low sector is one of the biggest emerging drink categories and this interests me as I am obviously sober myself but also I think it's great as this sector influences our drinking habits to be healthier and ultimately lead healthier and happier lives!
Not everyone will be on board with it or understand it but equally, with anything new, it takes time for people to adjust or see the benefits and I think it's exciting to be part of something that is just starting!
Niche and a passing fad? Or growing category and the future?
Seedlip Drinks were the pioneers of the non-alcoholic spirit, and have allowed the not-drinking to become normalized.
It's definitely a growing category as we are becoming more aware of ourselves, wanting better connections and are more mindful about our lives as a society. The No & low category champions all these things that we are all craving while allowing us to still enjoy ourselves! It's definitely here to stay!
What trends do you see coming through at the moment?
Non-alcoholic beer – it's the closest thing to the real thing, tastes delicious and I think it will continue to grow!
And what has come to market that you see as being not around for very long?
Poorly made non-alcoholic spirits, there is too much competition and I don't think they will last.
Who do you see as driving demand? Consumers. Producers. Industry bodies. Club Soda?!
I think everyone has their part to play in driving demand but especially Club Soda as it allows sober movements, consumers, producers and the industry an opportunity to connect together as one hub and therefore allowing everyone to grow together through their mutual passion for the category.
What's your Wonder Woman mantra? Or best piece of advice you have been given?
Progress Not Perfection!
I live by this mantra as it really helps me to put things into perspective. I have such high expectations for myself it allows me to know that if I just do something every day that is working towards my dreams that is enough. That can be a small as updating our mailing list to organising a 200 person event but a step forward is a step in the right direction!
What inspires you?
The fact that I know doing this truly helps people on their mindful drinking and sobriety journey to lead better lives. I know from first-hand experience that life is so much more enjoyable and enriched and that inspires me because I know others can feel this as well!
So tell us, what is your secret power?
I have really good intuition and that allows me to make the best choices for myself
For a woman coming into the industry would you have any words of advice?
Follow your dreams and don't give up!
And finally, what are your plans for the next couple of years?
To write a book, to expand globally and help more people!
---
Stay tuned for part 5 tomorrow!