Sponsored content
In this blog, Henry Chevallier-Guild, founder of Nonsuch Shrubs, explains how taking a break from drinking alcohol helped him discover the breadth of these underrated drinks.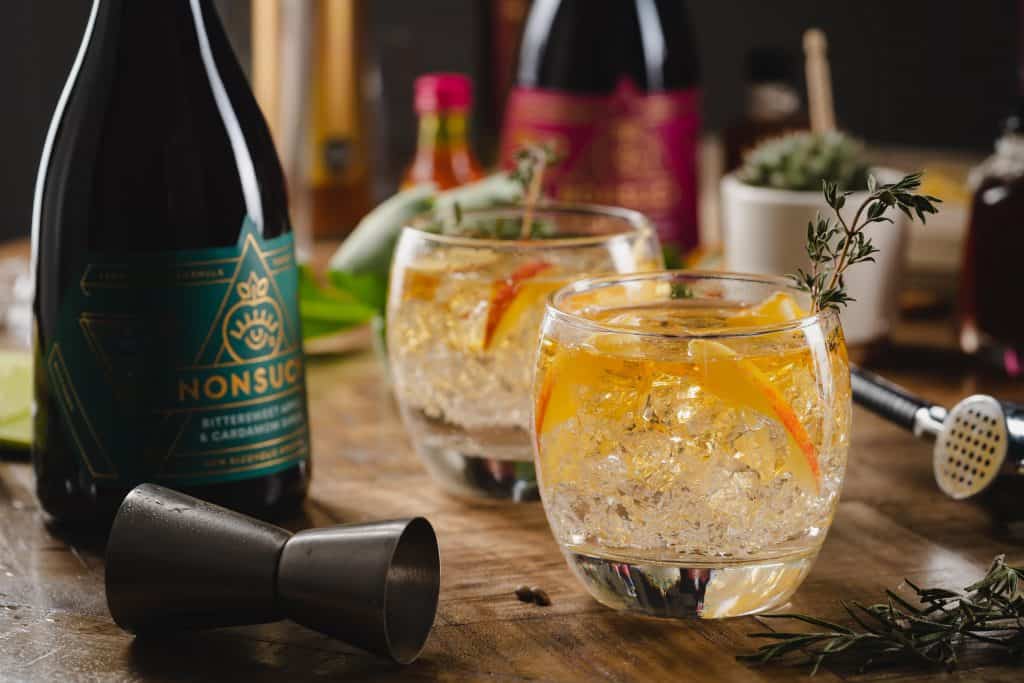 It's been over a decade since I gave up drinking for the first time. My wife Lizzie has always given up every year, for a month. She encouraged me to do the same after we first met.
I held my ground for a couple of years.
What was the point? I wasn't the addict being hinted at – I don't start drinking at breakfast. Well, very, very rarely.
I eventually buckled for two reasons.
The first was that I had been asked to chair the National Association of Cider Makers. It was a role that would have me represent the whole industry in front of the Government, including the Treasury and Health departments.
Alcohol was in the spotlight, potentially about to become the new tobacco; many would say it still is. How could I sit in front of these folk extolling the virtues of the industry in the face of some fierce criticism (think white cider) if I myself could not stop drinking at the drop of a hat?
Stopped drinking for a month
And then coincidentally, at the same time, Lizzie stopped drinking for her month. Stopped drinking without asking me to join in – "no thanks, I'll have tea; I'm not drinking". A pink ticket of sorts. Well, not exactly.
You see, it got me thinking. Could I actually give up? Was I being the lady that "doth protest too much"? Was I addicted without realising it?
So I stopped. And I discovered 2 things.
The first, lucky me, was that I found it very easy. My drinking was, and still is, habitual – even ritualistic. We all love a good ritual – they define so much of who we are.
Second, back in those days, if you were not drinking alcohol, there really was very little of interest to drink. Things are a whole heap better these days in terms of both options and quality, but 15 years back, it was a poor old choice for the non drinker.
Time to experiment with shrubs
So there was nothing for it. Determined not to be short changed by my 'no drinking' decision, I took the DIY route. During my days at Aspall's helm, I had known for years that adding vinegar to water is not just a good health tonic, it also gives the water a little lift. I almost can't drink water without it now. Indeed, back in Victorian days, fruit vinegars were often added to water with sugar to make a light and refreshing cordial. This was a good place to start.
I scoured the shelves of retailers, delicatessens and supermarkets, for high end fruit concentrates and cordials (no artificial additives please). Armed with an arsenal of vinegars, cordials and soda water, I started concocting.
The key was to get the right mix of flavour. Sweetness of fruit balanced by the acidity of vinegar, offset by bitterness (stewed tea can be great for this) and good body (a pinch of Himalayan salt often works quite well when needed).
This balance is so important. If you're not going to drink alcohol, you want a drink that at least – the getting light headed part aside – behaves like an alcoholic drink. A drink that you sup, rather than glug. A drink that's not so cloyingly sweet you get a sugar rush headache. A drink that has diarrhetic tendencies and so doesn't bloat you.
And then of course there's the ritual. Getting home, assembling the raw materials, measuring, mixing, tasting, and of course drinking. A ritual that distracts you enough to break the habit of opening the fridge and grabbing a bottle of cyder.
A whole new world opened up. I started making shrubs not from pre-packed cordials and syrups, but from the raw fruits themselves.
Once you start doing this, the portfolio of options really does expand exponentially. You can use pretty much anything to make a shrub – parsnip, rosemary and cracked black pepper anyone? Don't knock it until you've tried it.
Taking the next step
So seduced have I been by the versatile and mellifluous shrub that three years ago, I decided to turn this kitchen adventure into a commercial concern and founded Nonsuch. The initial offer was shrub sodas – shrubs pre-diluted with sparkling spring water.
We have four variants of these sodas now – Peach & Basil, Blackcurrant & Juniper, Sour Cherry & Garden Mint and Blood Orange & Bitter Lemon. These are great aperitifs, but also go extremely well with food – their raison d'etre. Peach & Basil with hummus, Blackcurrant & Juniper with root vegetable gratin, Sour Cherry & garden Mint with lamb tagine or mackerel, Blood Orange & Bitter Lemon with tapas rosemary potatoes.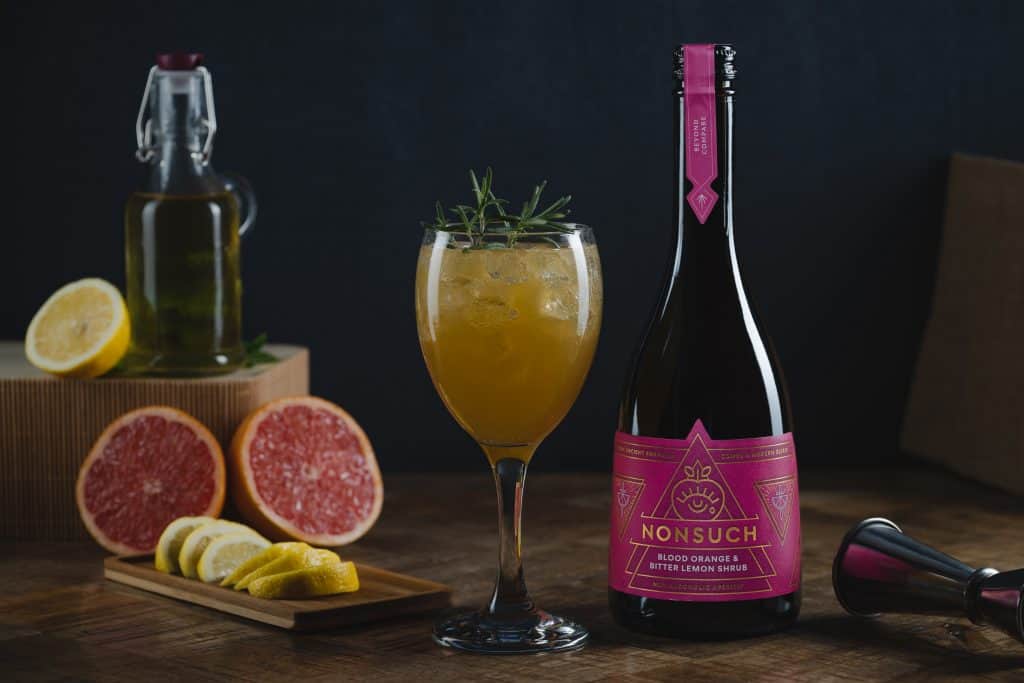 More recently we launched two 'originals' – the syrups in undiluted form. These are really where my heart lies. They are an incredibly versatile range of drinks that mean with just two different shrubs you can be drinking a different drinks combination every day for two weeks. You can even cook with them.
Our Blood Orange & Bitter Lemon Shrub has an intense orange peel aroma. It's packed with citrus notes and has a perfect sweet sour balance with a seductive bitterness that gives great length and a moreish finish.
The Bittersweet Apple & Cardamom has a heady aroma of cardamom that provides a bittersweet forward palate, a racy acidity that gives high drinkability, with a clean, yet lingering finish.
What I've learned
I like not drinking now, but for me, it's more about the exploration and discovery than the health benefits. I love finding out which flavour combinations really work. How far can you push it on the vegetable side of shrub? Can you really make a soft drink that goes as well with pork as cyder?
The journey of discovery continues, with two new shrubs due for launch later in the year and an on-going mixing programme in the kitchen. Shrubs may have been lurking in the shadows in more recent years but, five millennia since they first made an appearance, they are ready to step back into the limelight.
To help you discover the magic of shrubs, Nonsuch are giving away a whole batch of their shrubs, along with a crate of tonic water from Seventeen. To enter, visit their website.
This article was sponsored by Nonsuch.