Meet Lyre's – our headline sponsor at this winter's Mindful Drinking Festival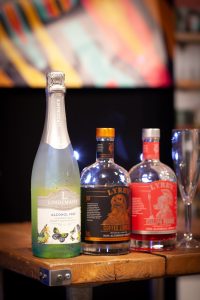 The morning after in our world of mindful drinking is always a good one, and what better way to celebrate than for us to wax lyrical about such an incredible couple of days. It was fabulous to see both old faces and new, and an increasing selection of beautifully crafted low and no alcohol beverages for people to discover – there was something for everyone.
The range
Our headline sponsor Lyre's Non-Alcoholic Spirits dazzled our 10,000 guests with a selection of delicious cocktails – Lyre's Espresso Martinis, Negroni's, Italian Spritz, Dark n' Spicy and a classic G&T. For those of you who haven't previously heard of Lyre's, it's a newly launched, impossibly crafted premium range of 13 non-alcohol spirits. From London Dry to American Malt, this comprehensive portfolio of spirits pays homage to the classic originals enabling people to re-create their favourite tipple/cocktail without compromising on aroma, taste and appearance.
The team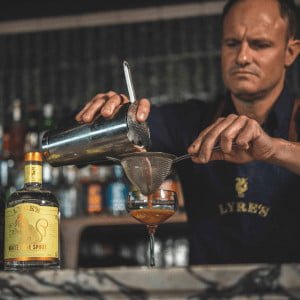 Jeremy Shipley, Lyre's global ambassador, hosted a series of masterclasses at the festival so that people could learn how to make and enjoy a Lyre's cocktail at home. And we were very lucky to have Mark Livings attend, Lyre's founder and CEO, who flew over from Australia to share his insights into the growth of the non-alcoholic category, why he was inspired to launch Lyre's and most importantly how he's managed to roll out Lyre's to more than 20 markets in 6 months for those budding beverage entrepreneurs out there.
The stockist
After only two months in the UK, Lyre's is listed from today in a selection of 70 Sainsbury's stores nationwide.
Lyre's can be found in the Future Brands section in these stores, a dedicated bay to bring customers the latest in innovative products. Sainsbury's will sell three Lyre's products – Lyre's London Dry, American Malt and Spiced Cane at £22.50 each. A wide range of recipes can be found here to inspire you to make your mindful drinking journey all the more exciting.
The full Lyre's range is available from masterofmalt.com and drydrinker.com (don't forget our discount code CLUBSODAVIP which gives you 5% off your shop at Dry Drinker!).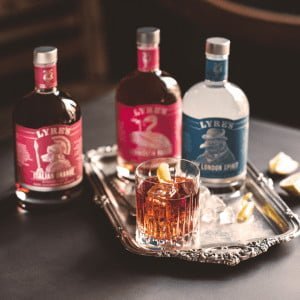 The competition
To be in with the chance to win the entire Lyre's range of 13 products, fill in the quiz via the link below by midnight on Friday 24th January 2020!
https://www.lyresspiritco.com/uk
---
You can also find Lyre's on our Club Soda Guide.