It can be difficult to find restaurants for non-drinkers that put as much emphesis on their alcohol-free drinks as they do their wine list. I was once offered a choice of cranberry juice or diet coke when visiting a Michelin-starred restaurant in London, my partner and I had saved for months to enjoy a gastronomic long weekend and this meal was set to be the highlight of the trip. Neither of us was drinking, and having both spent our careers in hospitality (he's a chef, my background is in the drinks industry) we were incredibly disappointed to be pairing our bone marrow on toast with a mixer I'd usually order as a last resort in the cricket club back home.

Whether you're pregnant, sober, heading back to the office after lunch, driving home, or have an early morning workout planned, you deserve dining experiences that deliver the wow factor, regardless of what's in your glass. So here are just a few places around the UK that we think do a great job of curating and serving alcohol-free drinks for different occasions, budgets, and tastes.
London's Pollen Street Social is a Michelin-starred restaurant by acclaimed chef Jason Atherton. The restaurant interiors feel quite old school, it's all dark wood furniture, high-backed leather seats, and neutral-toned walls, they even have those tiny tables for your handbag to go on, tres chic. We visited a few years ago and were impressed by their selection of alcohol-free cocktails, and it's great to see that they have since extended their range. You'll find spirits like Everleaf and Pentire on their cocktail menu, and even some Lucky Saint beer used as a cocktail ingredient too. There is also a well-curated selection of mixers to suit a variety of tastes, and staff are all too ready to make suggestions to pair with your tasting menu. In addition to this, they have some great low and no options across their beer menu. You'll find three beers of 2.5% abv or lower from Small Beer, Lucky Saint is the alcohol-free beer of choice, and ciders of both 3% and 0% from French cider house Maison Sassy. There is even a sparkling rose on the menu, the NV Wild Idol from Germany. If you're looking to enjoy a gastronomic experience for a special occasion where the drinks menu caters to grown-up non-drinkers, then Pollen Street Social should be at the top of your list.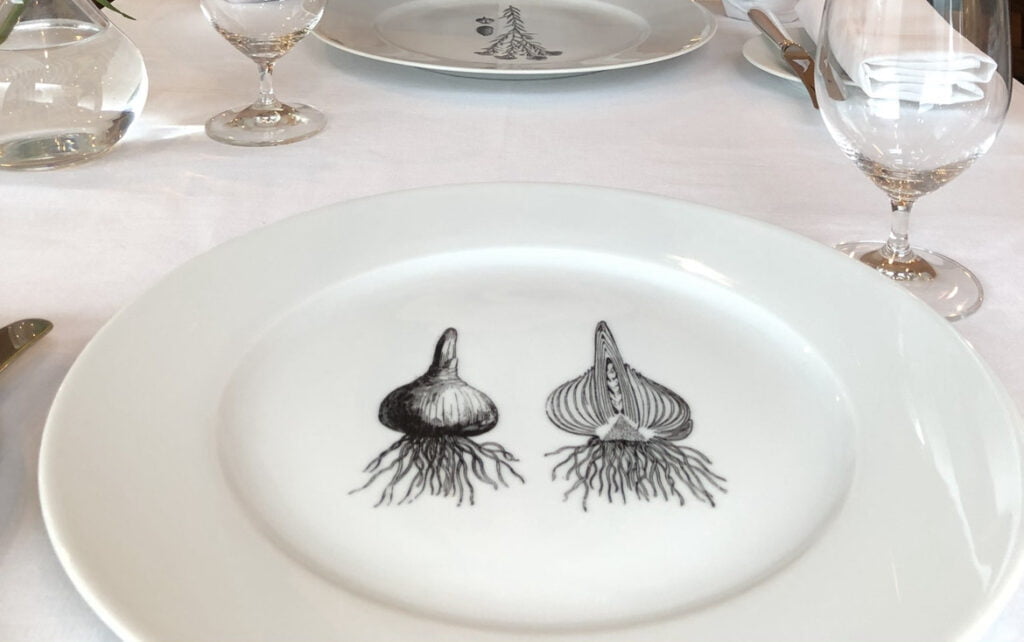 Eat Your Greens is a vibrant bar, eatery, grocery, and lifestyle store in Leeds city centre. They have a focus on locally sourced ingredients and organic produce. This quirky joint has something for everyone, whether you're stopping by to grab ingredients for dinner, needs a quick mid-morning bite, or want to buy prints and homeware from local creatives. They serve a variety of teas, coffees, and hot chocolates, as well as home-made sodas and Equinox Kombucha from the Calder Valley. Their beer selection rotates regularly, but there are usually at least three alcohol-free beers on offer. They usually have a wine alternative in stock too, whether it's a blended grape juice or a kombucha. The food menu focusses on European fare, they serve nutritious brunch options, and hearty lunch and evening meals. We recommend ordering a few plates to share and trying some of the fantastic drinks on offer. This is one of our favourite casual restaurants for non-drinkers.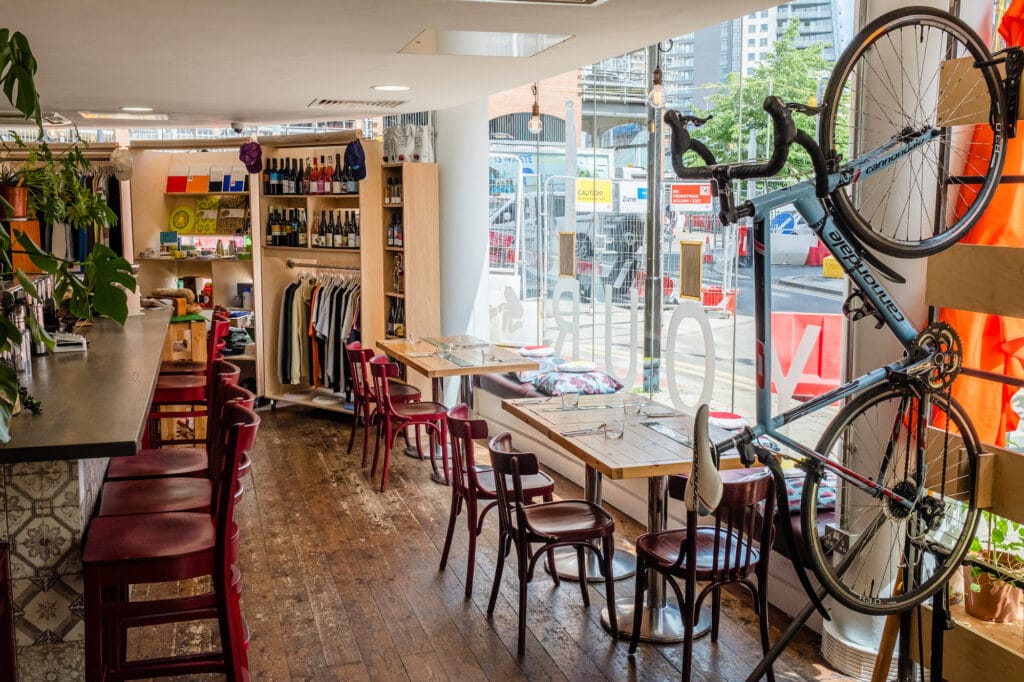 Set in acres of moorland, The Moorcock boasts possibly the best alcohol-free drinks menu we have ever come across. This cosy pub with it's exposed beams and open fire has an exception menu of small plates and larger dishes, with a focus on seasonality and cooking over open flames. The drinks list is extensive, with every category amply covered. If you want a little aperitivo, try the Martini Vibrance to get your appetite going. There is a selection of mixers to suit different spirit styles, as well as sodas from Cloudwater Soda and CBD seltzers from Goodrays. Last time we visited there were close to twenty alcohol-free beers spanning every imagineable style from the likes of Lervig, Big Drop, Guinness, and Mikkeller. You'll also find alcohol-free cider and Hogans High Sobriety which comes in at 1% abv. A selection of kombuchas come from REAL Kombucha and Equinox – a local supplier from Hebden Bridge. The spirit selection is broken down into vermouth-like and gin alternatives, and they even have sparkling wine available by the bottle. Thought has gone into every drink on the menu, from how the range sits together, to the glass, garnish, and serving style of each drink. This spot is definietly a strong contendor for best restaurant for non-drinkers, an exceptional gastronomic experience.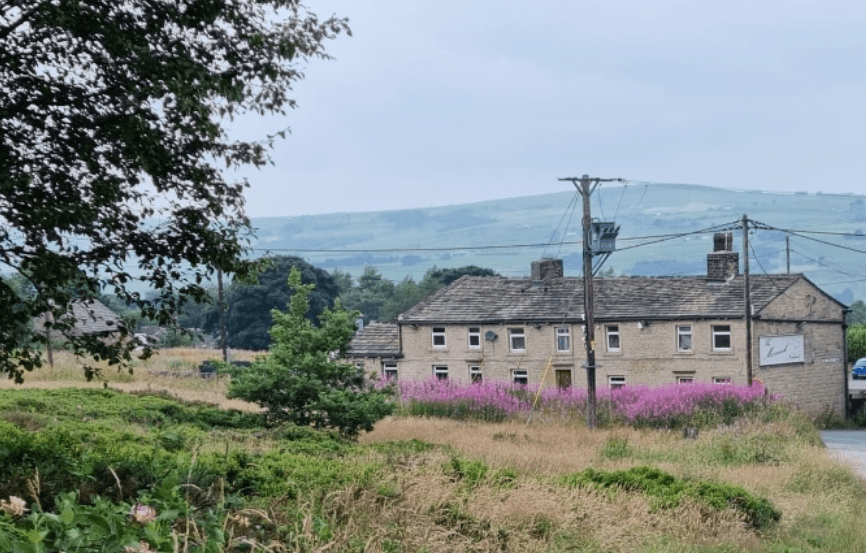 Bundobust is an Indian street food and craft beer venue with sites in Leeds, Manchester, and Liverpool. While they have a following of craft beer lovers, they also do a great job of catering to non-drinkers. Of course they have the classics that pair wonderfully with the food including chai, lassi, and nimbu pani (Indian lemonade flavoured with salt and cumin). You'll find a rotating range of alcohol-free drinks in the fridge by breweries from the UK, Europe, and beyond. But the real magic is in their alcohol-free cocktails. These take inspiration from bold Indian flavours and range from delicate spicing to full-bodies tropical taste sensations. This is a casual venue, and you can enjoy a lunch or evening meal at a very reasonable price. It's great for work meetings, or for getting the family together to share some dishes. The staff are always friendly and will be more than happy to recommend a sharing combo or selection of dishes to suit your group.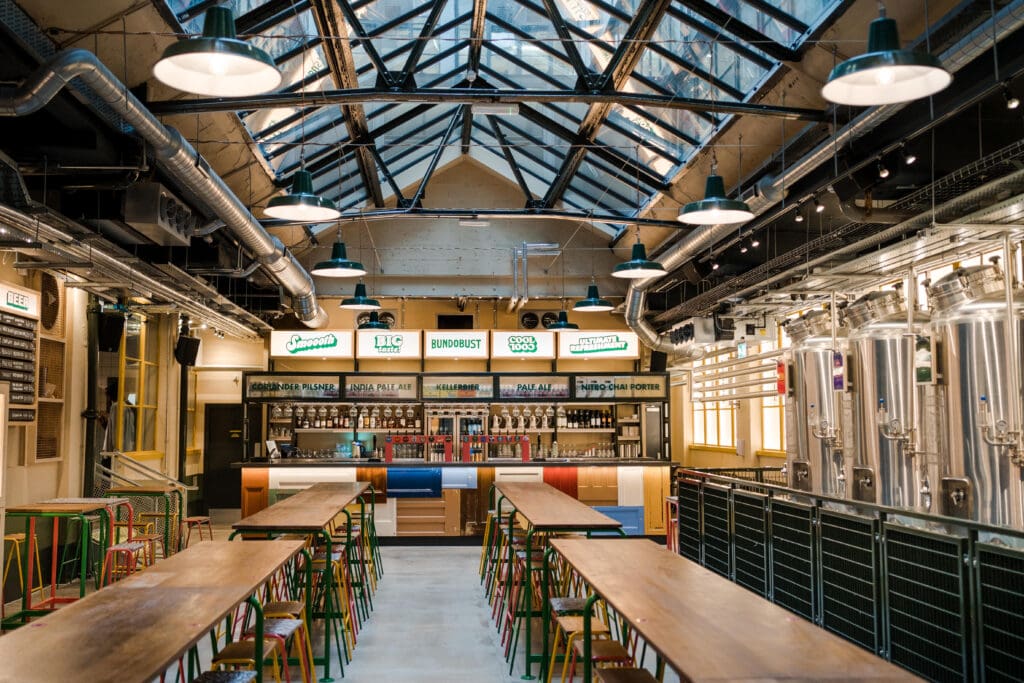 The team behind Ugly Butterfly believe that showcasing their local, sustainable, luxury ethoer shouldn't stop when it comes to serving diners who aren't drinking or who are moderating their consumption. They put the same love and attention into this offerings – from their alcohol-free sparkling wine French Bloom by Taittinger, to the vast selection of alcohol-free spirits showcased in their cocktails as modifiers and bases, through to perfect serves using a fantastic range of mixers, some homemade and some from London Essence. The bar team, headed by Josh Linfitt and Head Bartender Jacob Turner, feel that the drinks menu perfectly complements the stunning 5 and 7 course tasting menus on offer in the restaurant, curated by Head Chef Jamie Park. If you're taking a break in picturesque Cornwall and want to treat yourself to a fantastic dining experience, Ugly Butterfly is a must visit.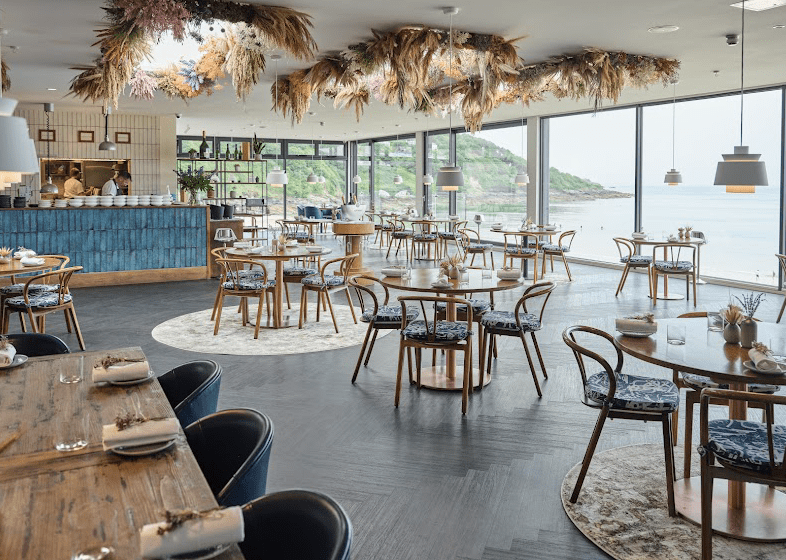 The Clove Club is known for being an innovative and ambitious restaurant and has earned itself two Michelin stars since opening in 2013. As well as offering wine pairings for every dish on their menu, they also serve a tea pairing for non-drinkers. Unique, hand-processed teas from small farms are served at ambient temperature in crystal glassware. The tannins and wide spectrum of flavours in tea make it an great option for pairing alongside food. This relaxed fine dining restaurant prides itself on serving seasonal produce, often showcasing rarely-seen ingredients. Set in the heart of Shoreditch, this restaurant prides itself on high end service without pretention, it's industry-leading but accessible to any curious food lover. This is one of our favourite restaurants for non-drinkers, we especially love the theatre of the open kitchen.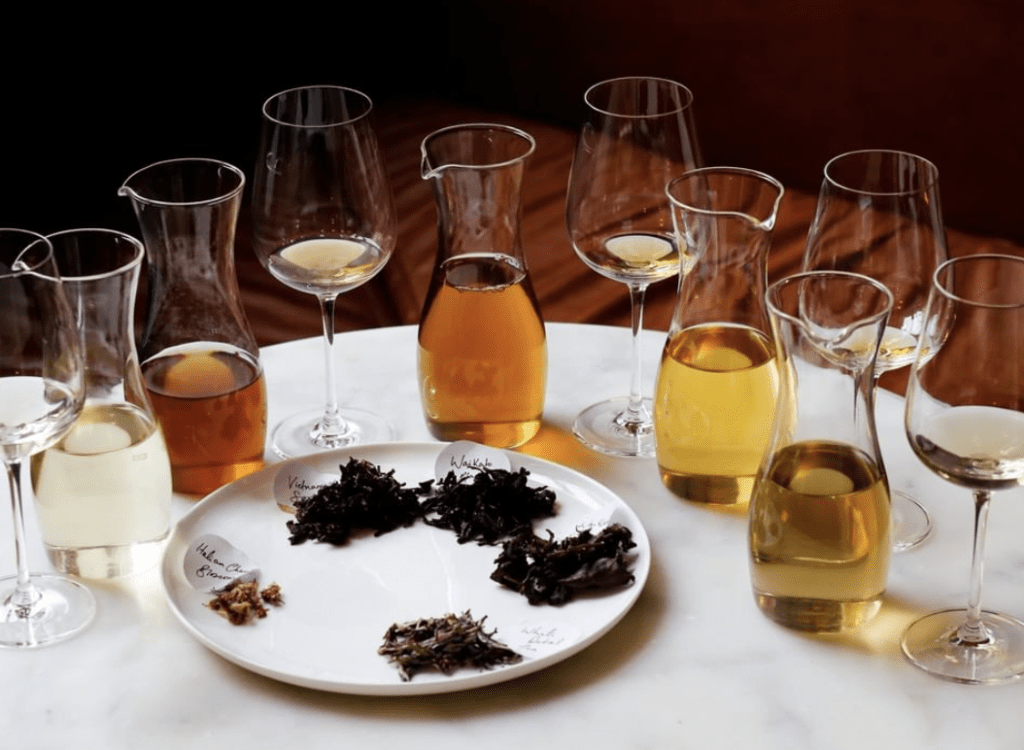 Have we missed one of your favourite restaurants for non-drinkers? We always love to hear about the places you enjoy visiting, so get in touch on Instagram, Twitter, or Facebook to let us know where you're dining out.