When Amanda Thomson founded Thomson & Scott, she wanted to make incredible wine with more transparent labelling.
"I was raised on a plant-based, sugar-free diet by a health-conscious mother who thought sugar was the devil," Thomson explains to Club Soda.
"I was surprised to learn how many hidden ingredients went into traditional wine-making that weren't noted on the label."
"A lot of my favourite wines weren't necessarily even vegan!"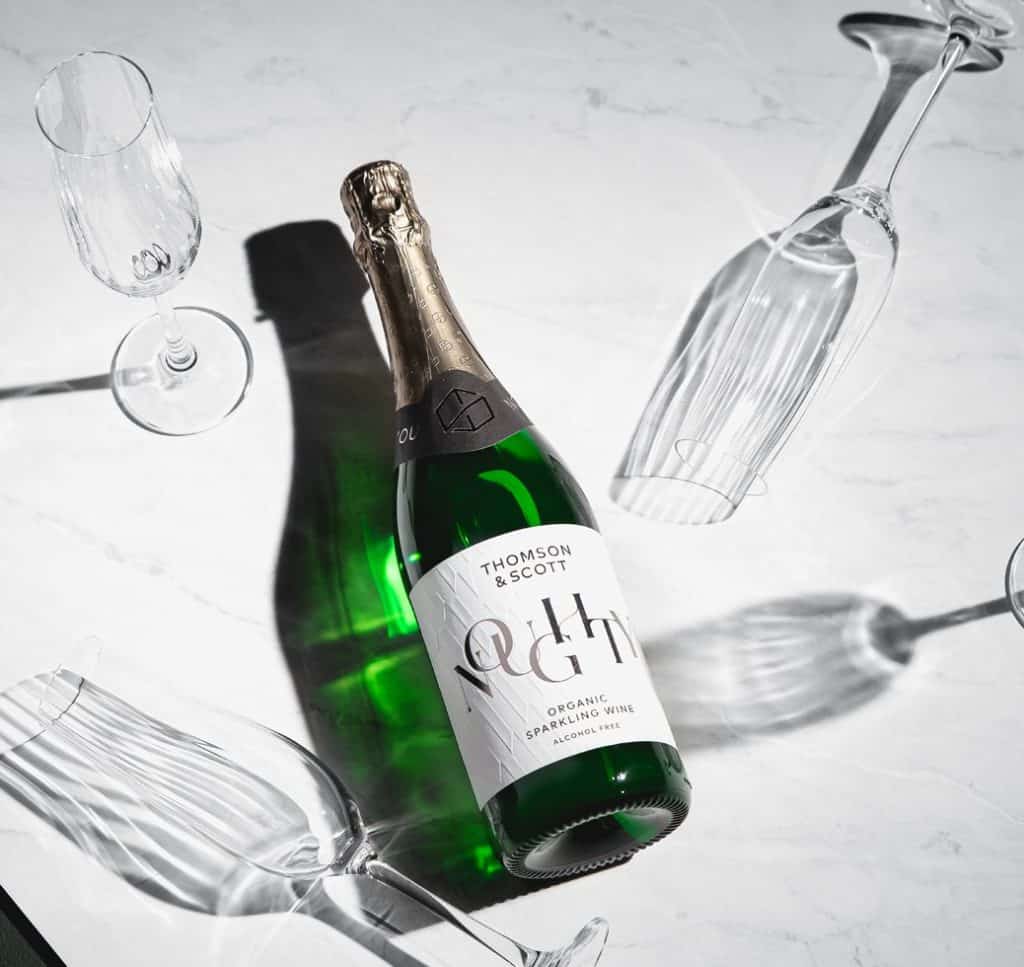 "I wanted to party without the hangover"
Thomson & Scott make sparkling wines where you know exactly what is in the bottle. They released Noughty, an alcohol-free sparkling Chardonnay, last year based on those principles.
"I've always been obsessed with Champagne," says Thomson. "But I wanted to party without the hangover!"
"I searched for over two years before I finally found a producer who was able to make a perfect alcohol-free sparkling Chardonnay. I believe it is not far away from a grower Champagne profile, with zero alcohol!"
"We are seeing major changes"
Noughty has quickly attracted a vast range of different devoted customers across the globe, from Sydney to New York. The drink's popularity means that Thomson & Scott are now moving towards being predominantly alcohol-free.
Amanda Thomson has been well placed to see how the mindful drinking movement is growing.
"Noughty has only been on the market for just over a year…and we are already seeing major changes in the ways in which customers are approaching their drinking."
"So many people who have discovered us are delighted to be able to find an alternative to alcohol without feeling that they've somehow left their relationship with delicious drinking behind."
"Some are searching for balance and will drink alcohol, but then open a bottle of Noughty to keep their alcohol intake to a lower level."
"Others who have turned their back on alcohol are especially excited to find a sparkling [wine] that fills the hole left by their change in lifestyle. It gives them that special celebratory feeling whatever day of the week it is."
"Non-drinkers were rejected from the party"
Thomson is keen to emphasise that there are many ways for people to move away from alcohol.
"It's getting so much easier," she says. "There are some incredible alcohol-free spirits and beers on the market. We are now supporting this growing trend in the wine sector with Noughty."
"Traditionally, non-drinkers were rejected from the party. They were left to either be designated drivers, questioned as to why they weren't drinking, or called boring. Those days are soon to be behind us."
"Alcohol-free alternatives will help bring non-drinkers into the mix in a more seamless manner."
From meditation to yoga
Thomson also believes that there are options beyond drinks for people wanting to engage in a more mindful lifestyle.
"Those who have relied on alcohol to relax can now look to alternative forms of relaxation. The morning after alcohol is far from relaxing if you are managing a hangover. The long term effects on both mental and physical health cannot be ignored."
"Meditation, yoga, fitness, and healthy eating can help calm us from the madness of daily life. We've all experienced some of that over the past year. Many people have thankfully discovered new ways to cope with the pressures of life without turning to wine, beer or spirits."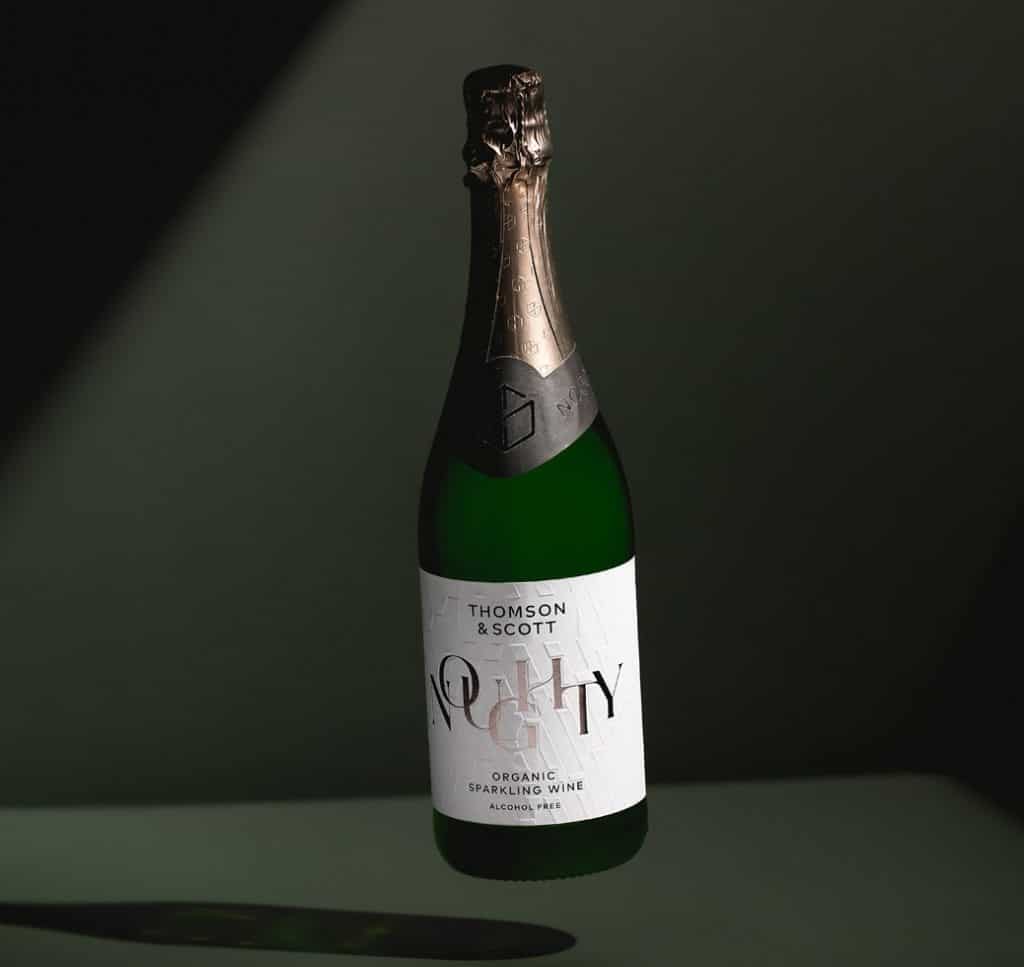 An everyday luxury
Key to Noughty's success has been Thomson's ability to convince top venues across the country to stock them. You can find their alcohol-free sparkling wine in places as diverse as The Wolesley and BrewDog.
Thomson has worked hard to show that Noughty can be an "everyday luxury". This allows it to fit seamlessly into everywhere from high-end restaurants to indie bars.
"An alcohol-free lifestyle is today in many ways similar to the vegan lifestyle ten or so years ago," she explains.
"Veganism was previously seen as a bit hippy. Vegan choices were poor."
"Now the benefits of a vegan lifestyle are championed everywhere. The alcohol-free market is next."
By championing both alcoholic and non-alcoholic sparkling wine, Thomson & Scott show how we can all enjoy quality drinks with zero alcohol content. It is appropriate then that Amanda Thomson's final comment to us demonstrates that confidence in our choices is what really matters.
"It doesn't have to be alcohol to be rock 'n' roll. Let's remember that."
---
This content is sponsored by Thomson & Scott. Follow them on Instagram.