We are passionate about pubs and bars. We want people to keep going to them and to continue to have great places to hang out. As habits begin to change, and more and more people seem to be moderating or going alcohol or sugar-free, it could be tempting to ditch the pub for water and kale salad at home.
We say no to this! If you really think about it, the strength of the drink is not as important as what you drink, where you drink it and who you drink it with.
"We all know that an increasing number of people, particularly those under 30, are cutting back on alcohol on a night out so having a range of innovative soft drinks in the bar is a must for pubs and restaurants."

Gavin Partington, The British Soft Drink Association
Along with our partners, Distill Ventures, The British Soft Drinks Association, Heineken, Celtic Soul, and Mocktails, we are taking this message loud and proud to Pub20 – one of the UK's biggest trade shows.
We will be showcasing the best venues on clubsodaguide.com – the UK's only guide to low and no drinks in the UK and where to find them – and asking them to share their insights on successfully integrating low and no alcohol drinks into their offer.
Can't join us? Then here is a brief glimpse of what we are going to say …
Who are the mindful drinkers?
Mindful drinkers are a diverse bunch. We are only beginning to scrape the surface of the changes in the market as a result of people taking a healthier attitude to alcohol. Last week the British Beer and Pub Association revealed 44% of UK adults have pledged to drink more mindfully and it is clear low and no alcohol drinks are a key moderation tactic. It is not just about abstinence, but instead the result of a whole pattern of shifts driven by everything from sugar-free diets to a greater awareness of mental health.
Does this mean that people are deserting the pub?
It seems not. KAM Media found that one in four pub visits are now alcohol-free, with lots of new opportunities for venues to develop their offer earlier in the day and in the week off the back of new low and no alcohol drinks.
"It seems some things have not changed – people still want to go out and spend time with friends. People want to connect in all sorts of social spaces, and clearly we need great tasting drinks to fuel those experiences."


Laura Willoughby MBE from Club Soda
Can low and no boost footfall and profits?
So how can venues tap into this new movement?
At Pub20, we'll show how easy it is to turn your venue into a great place for mindful drinkers at our bespoke mindful bar space. You taste over 50 different low and no alcohol drinks on our bar and hear insights from some of the most exciting voices in the industry.
Done correctly, an extensive low and no alcohol menu can have multiple benefits for your bottom line: increasing footfall, dwell times and overall profitability.
There has been a dramatic increase in the number, style, and quality of non-alcoholic products on the market. Mainstream acquisitions, such as Diageo buying Seedlip, have made these drinks much more accessible.
With this in mind, we've collaborated with Distill Ventures to give you a simple introduction on how to tailor your venue to attract mindful drinkers.
Three steps to attracting mindful drinkers

1. Taste it
The simplest way of deciding which products best fit your venue is by tasting them. There's lots of choice out there: so think about the customers you're aiming for and what products will appeal to them.
"Consumers want choice in everything they do, and that extends to their food and drink.

Historically, there weren't a lot of drinks options for non-drinkers – think sugary sodas and juices. It's only natural that a category is beginning to form to suit the needs of this changing consumer behaviour" says Shilen Patel, Co-Founder of Distill Ventures.
Run a craft beer bar? Try alcohol-free beers like Lucky Saint, Nirvana or Drop Bear Beer. If gin's more your thing, Caleno, Atopia or Stryyk all offer exciting flavours. 

It's important to remember that, as in your alcohol offer, variety is the spice of life. You'd be disappointed if a pub served only one kind of alcoholic drink, so don't assume one low/no option is all you need.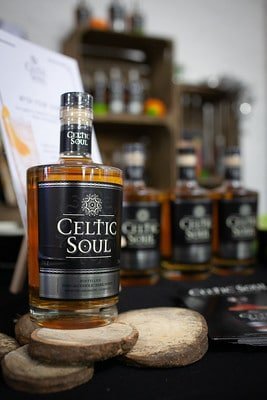 We are passionate about offering adults premium non-alcoholic drinks in the on-trade, whilst changing mindsets, being innovative and ensuring that we deliver quality brands.

Craig Hutchison from Celtic Soul
2. Trial it
The best way to find out if your customers are interested in low and no alcohol products is by putting them out there for them to try.
"When we see more of the hospitality industry globally offering a great range, we'll be able to get a sense of what the market demand looks like" says Shilen.
In a recent survey, the British Beer and Pub Association found that 45% of people felt comfortable ordering a low or no alcohol drink at the pub.
"Of the bars and restaurants that we know that have introduced a non-alcoholic offering, not a single one has subsequently scaled that back because of a lack of demand," says Shilen. 
Training your staff well is key to making sure that they can engage your customers in this new category. As well as tasting your non-alcoholic options, you need to make sure your team serves non-alcoholic drinks with the same care and attention as alcoholic options.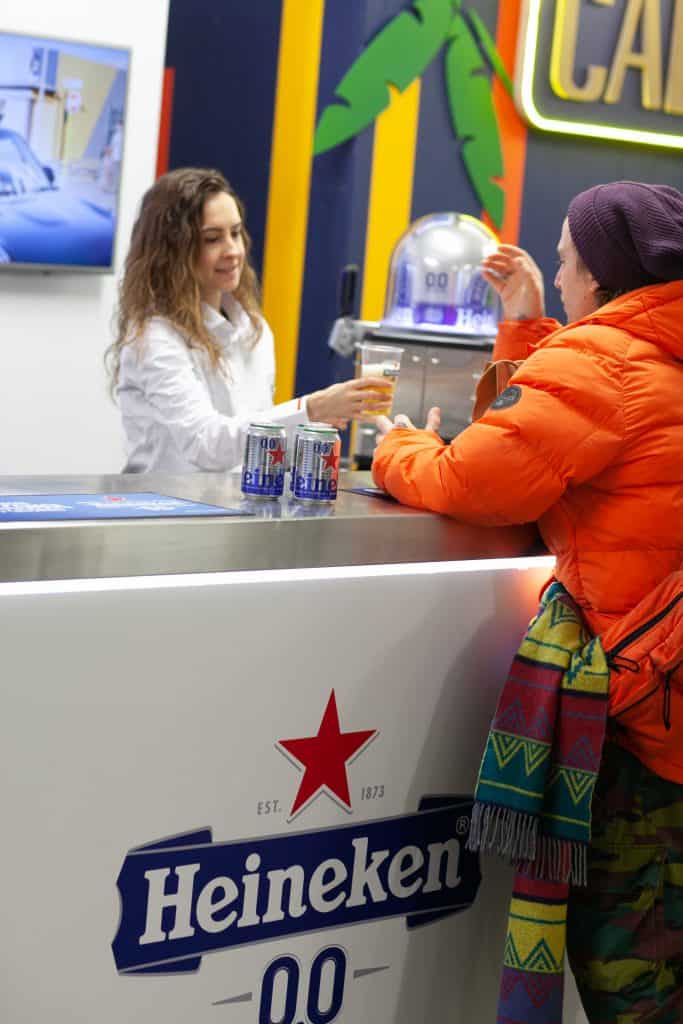 Encourage them to think of non-alcoholic drinks as something they can upsell to customers. The rise of craft beer and gin have shown consumers are willing to pay more for speciality products. Non-alcoholic options offer you a high-end speciality alternative to traditional softs.
3. Promote it
Like anything new to your range, you need to let customers know it's available.
Make sure your drinks are well placed in the venue. Putting them at the bottom of your fridge or in a dusty corner of your back bar is unlikely to entice people in.
Consumers can also be shy of directly asking for low and no alcohol drinks. So if they can't see them, they're unlikely to request them. This has similar implications for your menu design. Creating a separate section of low and no alcohol drinks makes them easy to find for anyone who might be interested, and also draws attention to your offer.
You can also use online promotion to bring customers in who are specifically looking for a decent selection of low and no alcohol drinks. Advertising your new options on social media is a great place to start, as is signing up to the Club Soda Guide which lists over 3000 venues and their alcohol-free choices.
After all that…
Once you've given these three steps a go, you can sit back and take stock. Ask yourself how well the low and no alcohol drinks did.
If they didn't sell well ask a few smart questions. Were they right for your venue? How were they advertised? Were they priced right?
If they sold well, don't rest on your laurels! Think about your next steps and how you can continue to make the most of the mindful drinking trend – satisfying your customers and your bottom line.
"We expect to see even better drinks serving a broader range of consumers, occasions and price points in the future," concludes Shilen.