"The biggest thing I've learned during my personal journey is that to be in control of alcohol, and not to let it be in control of you, is totally possible for me"
Club Soda member Josie decided to take a break from alcohol as her French holiday resort lifestyle was affecting her mental health. What Josie quickly realised was that it wasn't an all-or-nothing choice for her, but rather a personal journey of self-discovery and respecting her own boundaries.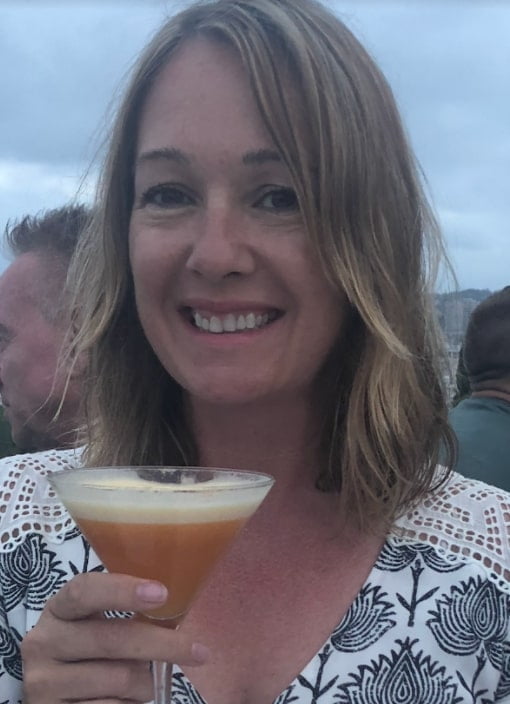 Josie, when you first talked to our team, you mentioned that a story of moderation might not go down well in an open forum about problem drinking. Can you tell us what you mean?
When I first thought about seriously giving a 10-day break from alcohol a try, I went online to see if anyone else had done similar things, and I found Club Soda. The resources were amazing and I was inspired by the stories of different types of drinkers and motivated by the Quit Lit recommended by the site. I also discovered that there was a big divide between those who were trying to give up alcohol entirely and those, like me, who were trying out ways to cut back and not feel so rubbish. I found that there's a lot of tension around the topic of moderation because people who want to give up entirely see successful moderation as false hope for those who aren't able to drink like that. I completely see the divide but think that an open discussion about the personal journey to discover your own boundaries can help people make more informed decisions.
So what is your personal journey and how did moderation become part of your life?
We live in France and work as ski instructors and run a chalet. Living and working in a small expat community in the holiday industry, a lot of activities revolve around alcohol. I've never been a massive drinker as it makes me feel like shit, but I found myself drinking too often for me and my relationship with alcohol had become really unhealthy.
By the time I discovered Club Soda online, I had decided to give myself a break and give up for 10 days. I'd already tried giving myself days when I was allowed to drink and days that I wasn't allowed to drink, but I'd just spend all my non-drinking days thinking about the next drinking day. It began to consume my thinking to the point where I'd get cross if I had to share a bottle when I was 'allowed to drink' – it was mad! I even started sneaking glasses of wine when my partner wasn't around. Thinking about drinking was taking up way too much of my brain space so I thought to myself "Do you know what? I'll give up for 10 days". I knew I couldn't be the only person giving a break from booze a go, so I started to look online for some tips, and that's when I joined Club Soda.
How did your 10-day break go?
You know, I spent the 10 days reading a lot of stories on the website and soon realised that it's not about comparing my drinking habits to someone else's drinking habits. It's actually a really personal journey. I found that people openly sharing their experiences on Club Soda just made me aware that this wasn't a guide to quitting drinking, it was a place to explore what's right for every individual on their personal journey. After diving into the resources and lots of Quit Lit, I decided that, for me, I wanted to give up for a year.
It was all small steps. I started by putting non-alcoholic beer and Nosecco in the catered chalet, mostly for me, and soon realised that people were asking for alcohol-free options while on their holidays. I normally buy all the wine for the ski chalet at the beginning of the season and have a room full of hundreds of bottles of wine. Halfway through the season where I'd been having a break from drinking, I said to my partner "Oh for goodness sakes, we've ordered far too much white wine". Then there was the icy realisation that we had lots left over because I wasn't drinking – it was an eye opener into how much I normally drank.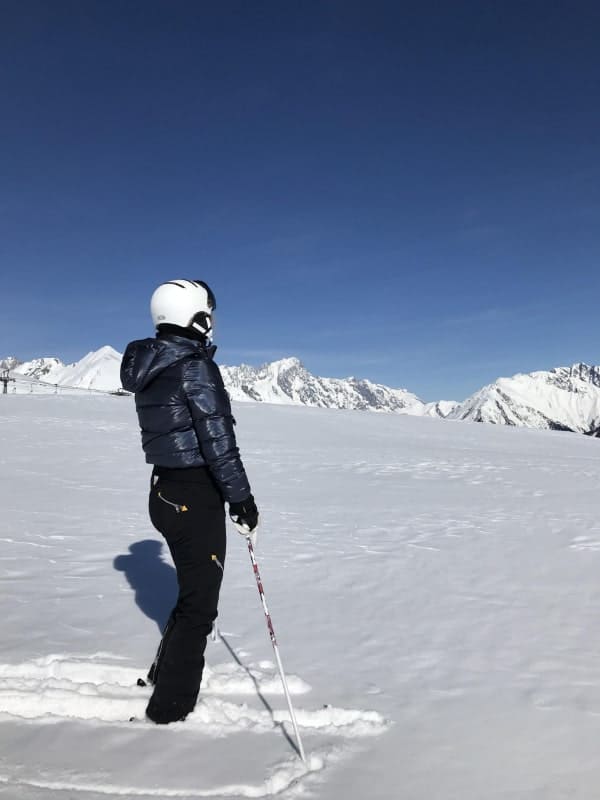 How did people around you respond to your year off booze?
It was so important for me to be upfront and take personal responsibility for my decisions that I told absolutely everyone…I even put it on Facebook! I had an excellent response from most people – my Mum wasn't impressed though, she thought it meant that she had to stop drinking, too!
Going out with friends was a doddle because I quickly realised it's about who you're with and not what or how much you're drinking. Nobody gave me any hassle at all, except for a barman at a cocktail-making hen night who could not understand why I was there. I just asked him to pass me the coffee!
The hardest part for me was having a bad day. Coming home after a stressful day and thinking 'God, I want a glass of wine' was a shock to me – I realised that I was drinking to manage stress and emotions, and once I'd stopped, I even began having aggressive dreams about emotional situations from my youth. It passed, but it really made me think how bad habits had masked feelings for years.
How did that year make a difference in your life?
It gave me permission to try out what was right for me, to test the waters, to find the pattern of behaviour that suits my wellbeing. It also gave me the opportunity to learn about myself and trust my own personal journey.
Something I realised throughout the year is how much pressure I'd put on my partner to drink to make sure that we didn't stop getting invited to social occasions. I must be with the only Frenchman who doesn't really drink, and I used to put pressure on him to drink with me when he wasn't really that bothered, and that wasn't really fair.
I also found that it got easier and clearer as time went on. The biggest difference for me was the mornings. I'm still not a morning person, despite hoping that giving up would turn me into one, but instead of waking up groggy and fuzzy-headed on my day off, I now go to a 09:30 am Pilates class!
I was learning that I was capable of things, good and bad, that I hadn't known about myself. So when Christmas rolled around and the year was up, I set myself a new challenge: to allow myself 100 drinks only for the next year. I began a tally on my phone, which helped in the beginning, but I started overthinking it and trying to save up my quota. As with all experiments and new things, though, it became easier and now I'm 60 drinks in with 40 to go and I don't even really want to hit the 100 drink target – I'm not going to down 40 glasses of wine between now and 2021!
How did you find the jump from a total year-long break to moderating your drinking?
My plan was never to give up forever, so when I met up with friends I hadn't seen for a while and was handed a glass of champagne, it wasn't a big deal. For me, it's all about learning and adapting rather than sobriety or drinking; for example, I love a beer with a curry and thought I'd have one, but found myself pouring it down the sink and opening a Heineken 0% instead! At the same time, I'm 50 next week and intend on having one glass of champagne with my partner to toast my birthday. Being able to be in control of it – the drinking, the urges, the anxiety, my wellbeing – and not let it be in control of me is a big change for me, but it's working.
I needed to set myself certain boundaries: 10 days, one year, 100 drinks. They were crucial steps in my personal journey of self-discovery. But now, I don't need them anymore as I am aware of my own boundaries and can trust myself to know what's too much for me. I'm really proud of myself.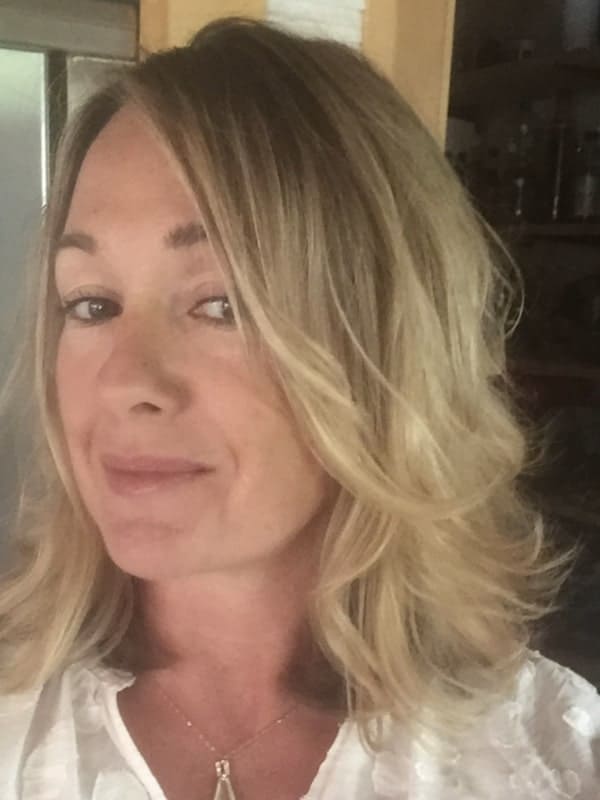 What would you say to those who are nervous of moderation?
There are those who are able to moderate, and there are those who aren't. But it's not about giving people a formula to follow to solve all their problems, it's an inherently personal experience. It's about learning to know yourself and your limits. It's not about false hope, but rather about personal validation. We're all learning all the time – I had two nights of drinking a glass of wine close together recently and learned it's not good for me, my wellbeing and my anxiety. You try things out, you make mistakes, you learn from them and, crucially, you talk with others about them and share your experiences so that they can decide if this process is right for them.
It's such a relief to stop thinking in a black-and-white way like I used to. It's so seldom that I drink now, so seldom that I think about drinking, and it's a lovely, freeing feeling. It's empowering to have a feeling of certainty about my choices.