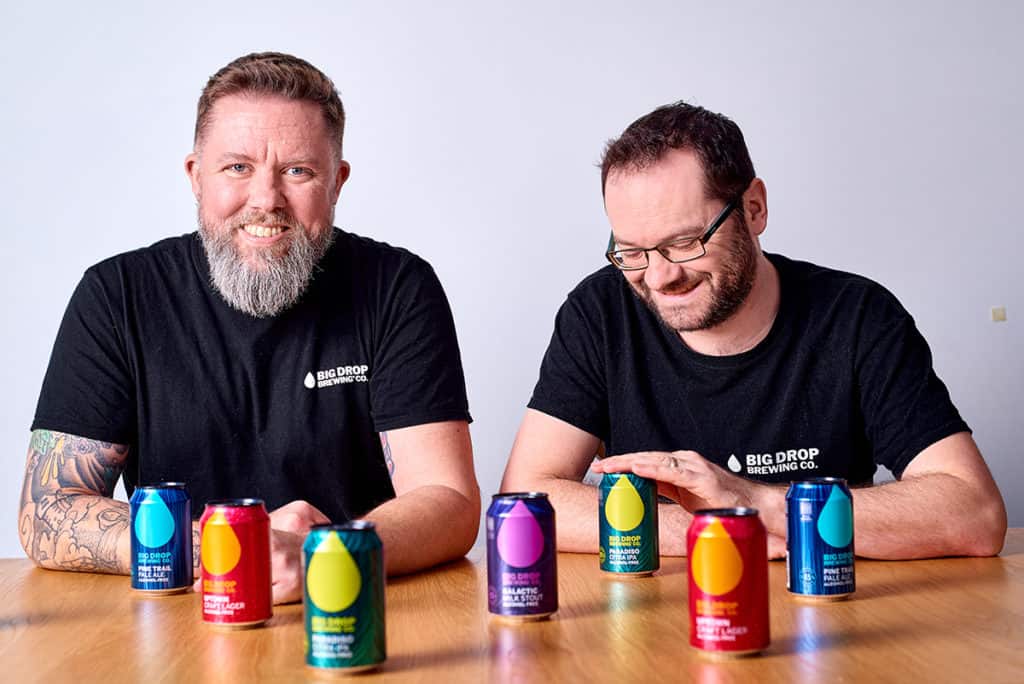 Beer Club With Big Drop
Beer is the superstar of Alcohol-Free drinks, and we love nothing more than sharing the best at The Club Soda Tasting Rooms. Our monthly Beer Club allows you to get up close and personal with the most innovative alcohol-free brewers in the country. Join them to taste their brews and other beers that inspire them and find out how they create an alcohol-free beer with body and flavour.
Whether you prefer Pale Ale, Lager, Stout, NEIPA, Sours, or something else entirely, we have the best selection of alcohol-free beers to introduce you to.
Join us every first Thursday of the month at the Tasting Room located at 39 Drury Lane in Covent Garden.
Our club offers a unique opportunity to discover new and exciting AF beer brands, with tastings hosted by industry experts, including brewers, co-founders, and brand ambassadors. Learn about the brewing process, the alcohol-free beer industry, the different styles available, and the aromas and flavours of individual beers.
This evening we host Big Drop.
We'll welcome you to Beer Club with a complimentary drink, and snacks are provided throughout your evening.
Meet the makers innovating fantastic drinks
Learn how to taste alcohol-free beer and explore unique flavours and characteristics
Discover more about the production methods making alcohol-free beer so great
Exclusive discounts are available in-store on the night.
Big Drop
Big Drop was launched in October 2016 by the-then City lawyer Rob Fink, along with his school-friend/band-mate, designer and entrepreneur, James Kindred.
The idea for a brewing business that only made alcohol-free beer was driven by their own lifestyle changes (eg fatherhood) and the frustration that there were no good alcohol-free beer options.
Along with renowned experimental brewer, Johnny Clayton (formerly of Wild Beer Co), they've perfected techniques to make alcohol-free craft beer without the need for artificial removal of alcohol. The result doesn't compromise on taste and yet is no more than 0.5% ABV.
Big Drop doesn't just use barley. It uses barley, rye, wheat and oats to give great flavour and aroma. And it doesn't use just one type of each. Across its beers, it uses over 20 speciality grains. Its wide-range of beers includes Stout, Lager, Pale Ale, IPA, Brown Ale, Golden Ale, Winter Ale and a Sour. So there really is something for everybody.