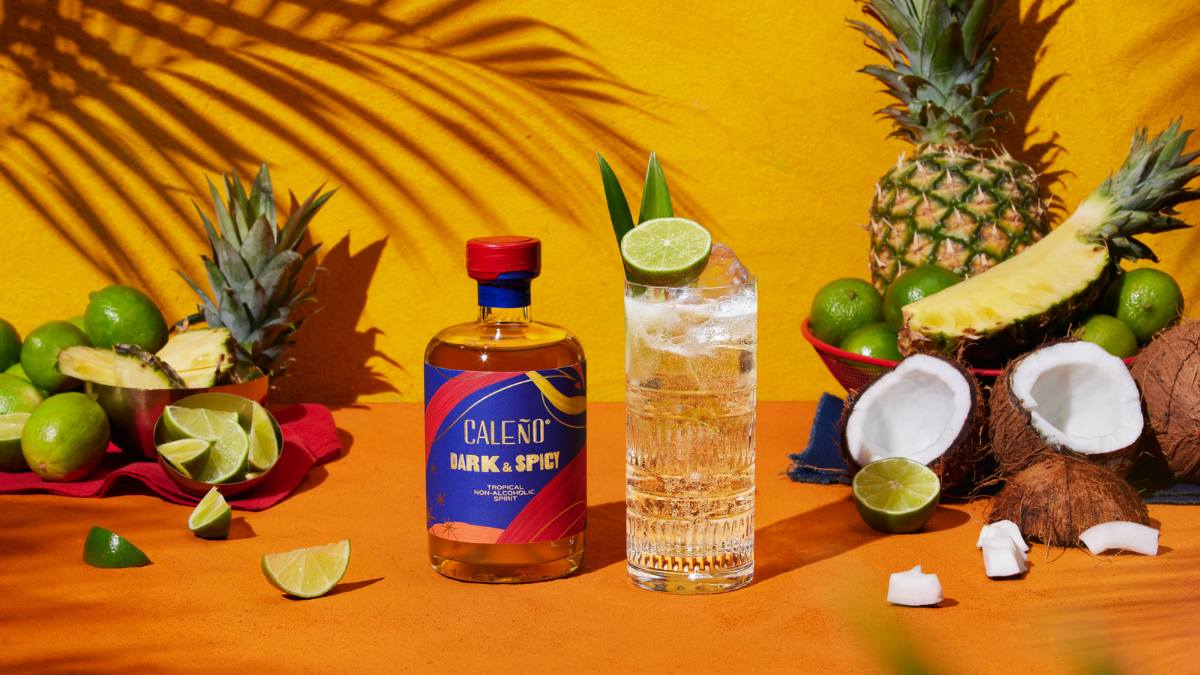 Cocktail Club with Caleño
This Cocktail Club is a little bit special. Join Caleño and Club Soda on May 17th for the ultimate Columbian-inspired Dinner Party including a masterclass in tropical non-alcoholic cocktails and a delicious Latin feast.
Have you ever wanted to learn how to make delicious cocktails for a party? Are you looking for a unique way to socialise with friends or meet new people while enjoying delicious cocktails?
Look no further.
Club Soda has the answer. Join the UK's only dedicated live alcohol-free Cocktail Club experience.
We showcase some of the best drinks ambassadors from the best alcohol-free spirits brands every month. Discover variations on classics, tips, tricks and techniques to make alcohol-free cocktails super delicious and simple to replicate.
Cocktail Club is a chance to get hands-on, as we guide you step-by-step through making great alcohol-free cocktails. You'll learn tools and techniques to make cocktails at home, get in-depth insights into the flavours and characteristics of different alcohol-free spirits, and discover how to make the best of mixers and other ingredients.
We'll welcome you to Cocktail Club with a complimentary drink, and snacks are provided throughout your evening.
Meet the makers innovating fantastic drinks
Learn how to taste alcohol-free spirits and explore unique flavours and characteristics
Experts guide you step-by-step through making two fabulous cocktails.
Build your skills and confidence with guidance from the Club Soda team
Discover how to make your perfect serve at home.
Exclusive discounts are available in-store on the night.
Each Cocktail Club features different spirits, and you will have the opportunity to try other products in the Tasting Room too. There will be exclusive discounts available in-store on the night. And most importantly, Cocktail Club is a chance to mingle and meet other cocktail lovers. As you create your cocktails, you'll have the opportunity to socialise with others in the group.
This is a great way to meet new people who are as excited about alcohol-free drinks as you are. So whether you come along as a solo adventurer or bring friends, you'll leave with an expanded social circle of fellow alcohol-free cocktail enthusiasts.
May's Cocktail Club is with Caleño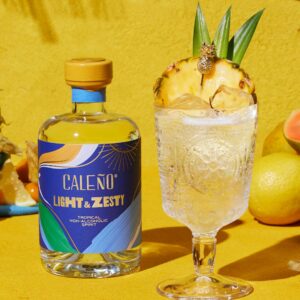 Caleño was born out of personal frustration. Founder Ellie was on an alcohol-free night out with friends, getting down to some Latin funk. But something was bugging her. Why should not drinking mean not having fun? She felt uninspired by the non-alcoholic drinks on offer and decided it was time to bring some joy to not drinking.
Caleño first came to life in Ellie's kitchen, but it was 5,000 miles later on a trip back to Colombia when she felt re-inspired by her Latin roots. After soaking up the vibrant colours, tropical flavours, and Latin beats of her family's homeland, she returned home to bottle it.
Fuelled by that Latin positivity, Ellie set out to infuse the sun-drenched flavours of Colombia with her non-alcoholic spirits. The result? Caleño. Non-alcoholic spirits, for anyone, anytime, anywhere.
So join us at the Club Soda Tasting Rooms at 39 Drury Lane every third Wednesday of the month, and get ready to shake up some tasty libations!