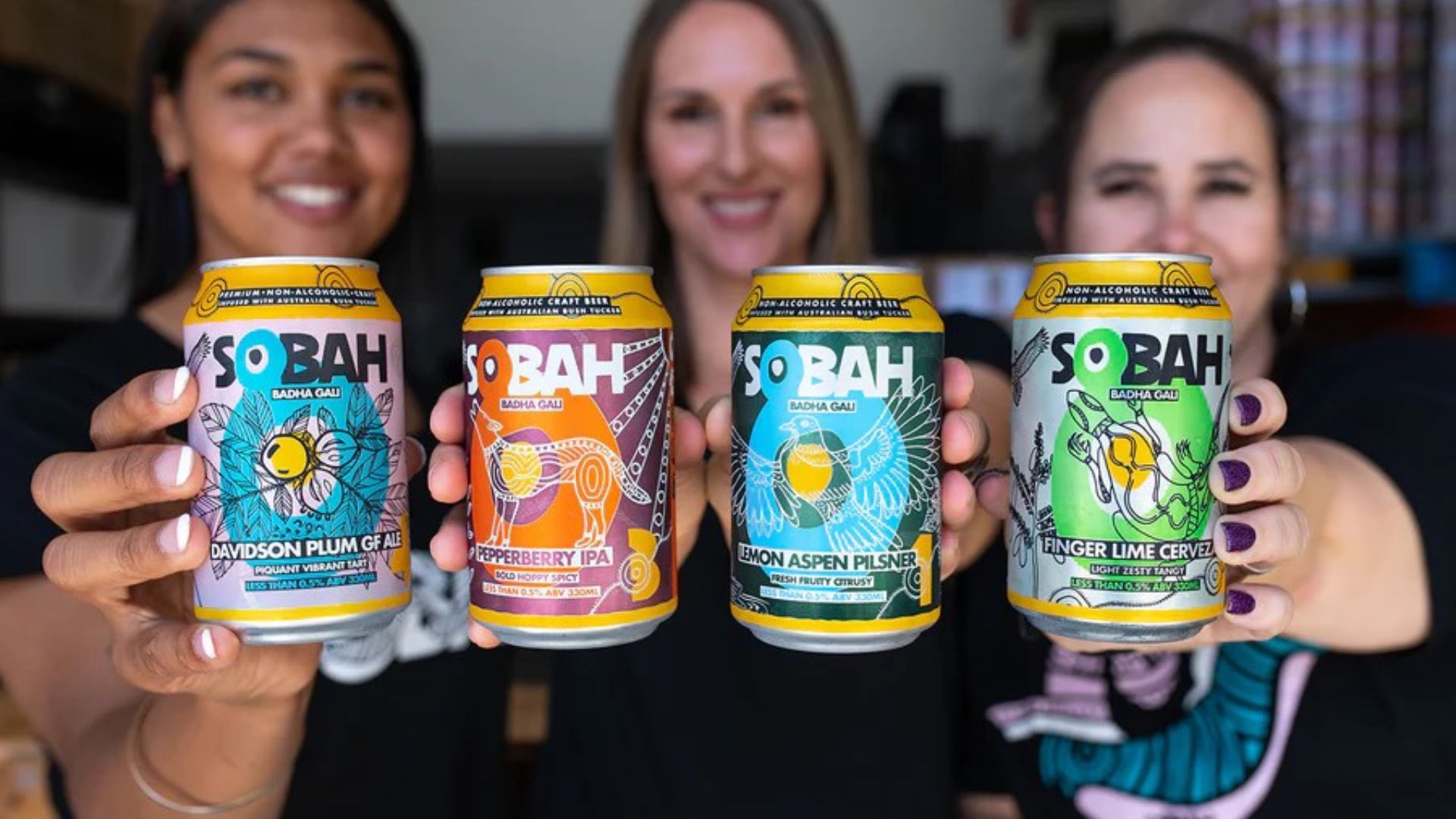 FREE Tasting Day with Sobah – over from Aus.
Sobah is an Australian Aboriginal and family-run company making a range of premium non-alcoholic craft beers infused with native fruit and spices.  You will meet founders' husband-wife team Clinton and Lozen Schultz.  They are normally based on beautiful Kombumerri country known as the Gold Coast, Queensland, but are here for a teip to London to share their brews!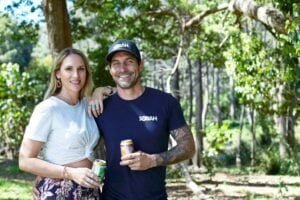 Sobah was founded in 2017 from the desire to provide a better choice for those who no longer wanted to consume alcohol but love the taste of beer. Being first-to-market in Australia, Sobah is one of the few "no-lo" category founding companies that led the shift in drinking habits in Australia by being at the forefront of the sober curious movement and sharing an authentic story.
Sobah's premium non-alcoholic craft beers are infused with native Australian fruit and spices. The core range includes Lemon Aspen Pilsner, Finger Lime Cerveza, Pepperberry IPA and Davidson Plum GF Ale (gluten-free). Vegan-friendly and preservative-free, Sobah is real beer for when you're not drinking.
Sobah promotes healthy lifestyle choices and wellness, social equity, and sustainability, raises positive awareness of First Nations culture, smashes stereotypes, unites people and, of course, our beers quench thirst.
Sobah is a truly social drink come and try:
SOBAH LEMON ASPEN PILSNER
SOBAH PEPPERBERRY IPA
SOBAH DAVIDSON PLUM GF ALE
SOBAH-GOOD TLC TROPICAL LAGER CORAL'ATION