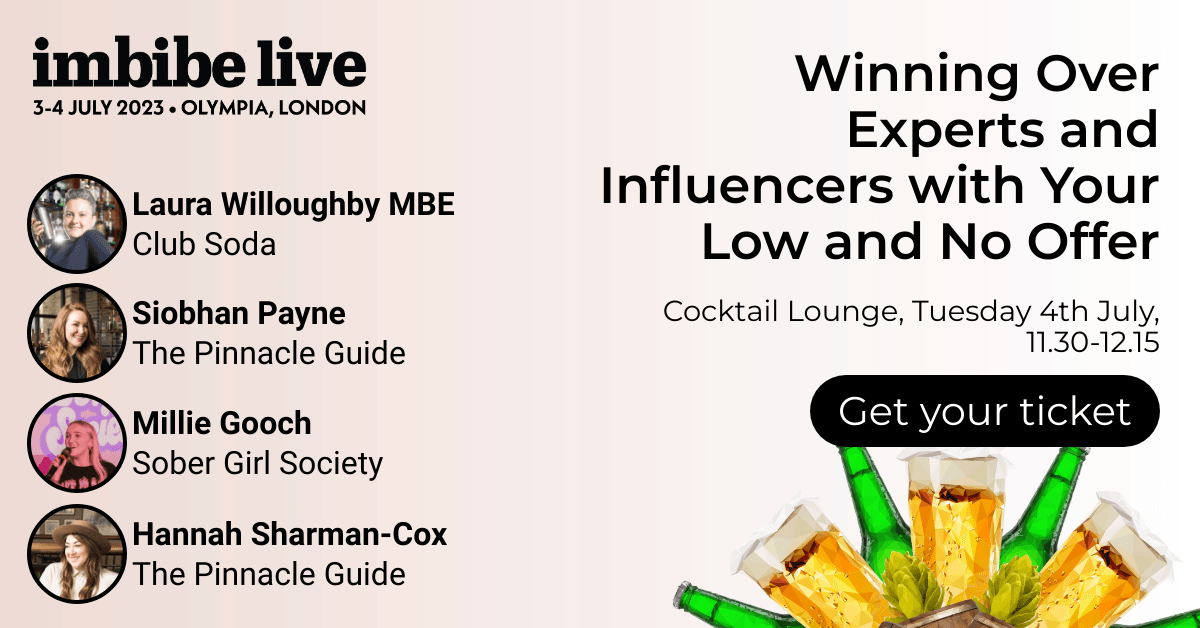 Imbibe Live: Winning Over Experts and Influencers with Your Low and No Offer
Get ready to elevate your game and stand out from the competition!
Join founder of Club Soda, Laura Willoughby MBE as she checks in with top drinks experts on the art of wowing both journalists and influencers with your alcohol-free offerings. Do you have what it takes to leave a lasting impression on a drinks writer or judge who visits your venue. Learn about the key factors that journalists and influencers consider when evaluating a venue's drinks selection and gain insights on how to cater to increasingly diverse patrons.
Expect a lively and thought-provoking session and lots of involvement from you and a glass of bubbly from Moderato!
Hannah Sharman-Cox & Siobhan Payne – The Pinnacle Guide
Millie Gooch from Sober Girl Society
---
We invite all  Imbibe attendees to visit our Club Soda Tasting Rooms located at 39 Drury Lane. Our team of experts will be delighted to guide you through our selection of low and no alcohol wines, spirits, and aperitifs and try our cocktails by Noah Villeneuve.