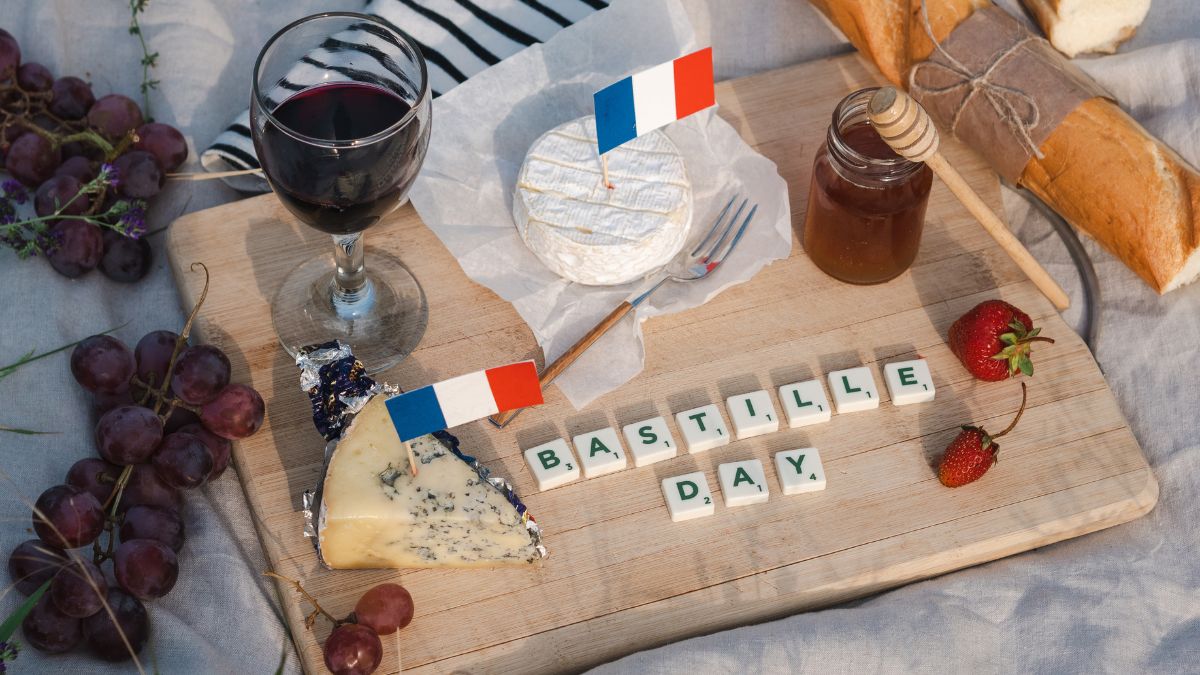 Wine Club Bastille Day special with Moderato
An evening of wine, cheese and french culture as we celebrate the launch of Moderato.
We are the UK's only dedicated live alcohol-free Wine Club.
Welcome to the world of alcohol-free wine tasting, where the flavours and aromas of the new wave of zero-proof wines and wine alternatives are explored! Get ready to tantalize your taste buds and indulge in a unique sensory experience that will awaken your senses and transport you to new experiences to help you find the right drink for the wine occasion.
Join us in the Tasting Room at 39 Drury Lane in Covent Garden every second Thursday of the month to discover the best brands in alcohol-free wine and wine alternatives. Our wine-tasting event is the perfect opportunity to discover new and exciting flavours while learning about the art of alcohol-free winemaking and blending drinks to pair with food.
We'll welcome you to Wine Club with complimentary drinks, and tonight there will be cheese (both dairy and vegan options!) throughout your evening.
Meet the makers innovating fantastic drinks

Taste at least 4 different wines

Learn how to taste alcohol-free wine and wine alternatives
Learn from the best about dealcoholization, the no/low wine industry, wine styles, aromas and flavours.
Build your skills and confidence with guidance from the Club Soda team
Exclusive discounts are available in-store on the night.
Each Wine Club features a different producer, and you can try other products in the Tasting Room too. There will be exclusive discounts available in-store on the night. And most importantly, Wine Club is a chance to mingle and meet other wine and alcohol-free drink lovers.
July's Wine Club will be with the new wine from France , Moderato and will be a Bastille Day Special

.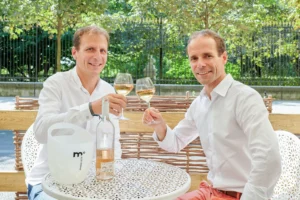 Meet Fabien, the founder of Le Moderato. He is passionate about developing sustainable and inspiring brands.
Passionate about wine, Fabian and his cofounder Sébastien imagined moderato to rethink the codes by drawing on a unique know-how. A beautiful and simple blend: time (a lot of it), beautiful encounters (mostly), strokes of fate (it takes some!) and dozens of tastings to create a new balance full of taste.
They will share their story, wines, and French passion at this event.
You will be welcomed with the bubbly 0 moderato – 0%.  Finally a non-alcoholic bubble that is not without interest! Balanced, fruity, with subtle notes of apple and even hazelnut. The grape varietal is verdejo and is a nice fruity wine with a dry balance with hints of apple and hazelnut enhanced by fine bubbles to make it last…
White 0 moderato – 0% is made with the verdejo grape and is a beautiful golden yellow colour – expect cooked apples, with a light woody note for roundness and a nice acidity.
Red 0 moderato – 0%. is made with grenache grapes and is a beautiful deep ruby colour  – expect notes of cooked fruits, a good balance of acidity and tannins, and small woody notes for the length
The Rosé 0 moderato – 0% is  from verdejo & grenache and bright pale pink in colour! Greedy notes of ripe red fruits and a nice refreshing roundness to make the pleasure last.