How to Be a Mindful Drinker
The ultimate how-to guide to changing your drinking, How to Be a Mindful Drinker is packed with information, stories and practical tips from Club Soda's experts and members.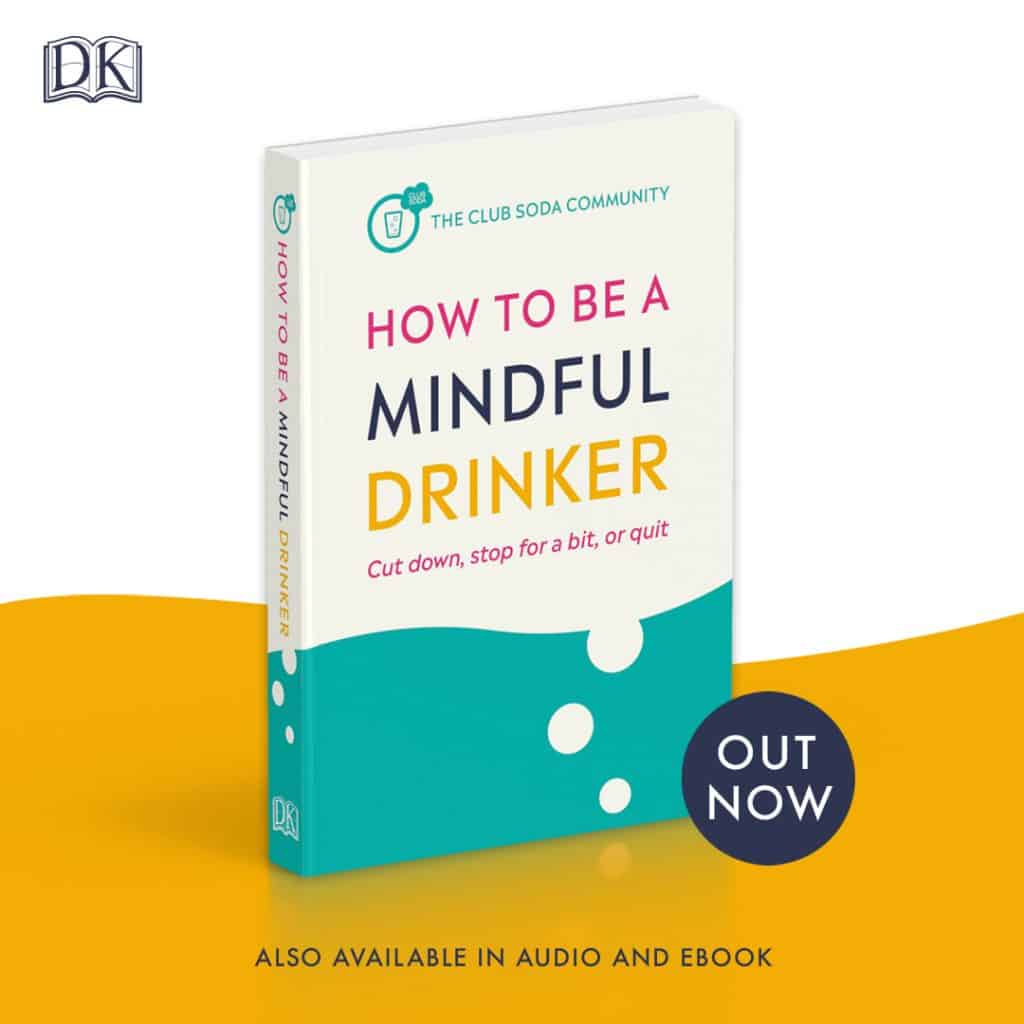 Pay attention to your drinking and discover the life you imagine
Explore how drinking mindfully can transform your health, emotions, and relationships
Live your life as a mindful drinker, with practical advice to solve common problems and a comprehensive guide to alcohol-free drinks.
The book is available wherever books, ebooks, and audiobooks are sold, as well as from our online shop – now for £6 only (+£2 for UK P&P).
Read How to Be a Mindful Drinker
Published by DK, How to Be a Mindful Drinker is available from all these bookstores.
Listen to the book
How to Be a Mindful Drinker is an audiobook too.
Read by Dru Jaeger, Laura Willoughby, Jussi Tolvi and Anja Madhvani, the audio version of the book also features stories and exclusive interviews with Club Soda members about how they changed their drinking. Find us on Audible in the UK, Audible in the US, and Audible in Australia.
What's next?
Have you read How to Be a Mindful Drinker? If so, you might be wondering what's next.
You could take the next steps on your mindful drinking journey with a life-changing course. Joining a course helps you build on what you've discovered by reading the book, and connects you with others who are changing their drinking. Nobody has to change their drinking alone.
And we'd love to know what you liked and didn't like about the book. And about what helped and what didn't help.
But most of all, we want to know about you. If you've read the book, how have you changed your drinking? What have you learned about yourself? What's surprised you? What challenges have you faced along the way? What are you grateful for? And what's next?
Club Soda is an Amazon Associate and earns a fee from all qualifying Amazon purchases made using affiliate links featured on this site.