The release of alcohol-free Guinness 0.0 has been met with enthusiastic praise from both drinkers and non-drinkers alike. The creamy texture and roasted flavours of this alcohol-free stout really do justice to the full-strength beer, and it's fast become a favourite in supermarkets. So much so that it's not always easy to get hold of. So, for the times when you really want a Guinness 0.0 but you just can't find it, here are some alternatives that we think you'll love.
Remember, dark beers are brilliant for pairing with food, or even using in your cooking. Consider adding a splash to rich, sauce-based meals such as bolognese or stew. Try pairing with cheese, chocolatey desserts, or intensely savoury dishes. If you're curious about replacing alcohol in cooking, we've written a handy blog for you.
All of these beers are available in our alcohol-free off-licence at 59 Great Portland Street until the 27th March 2022.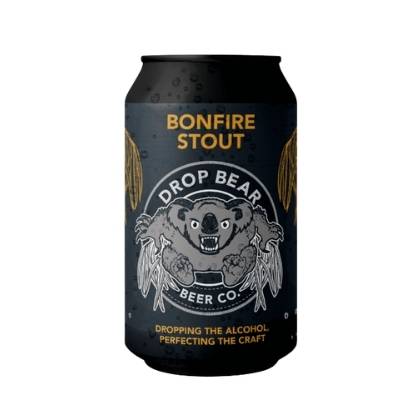 Drop Bear Beer Bonfire Stout
All the beers from Drop Bear Beer are alcohol-free, gluten-free, vegan, and low in calories. This stout has notes of roasted coffee and smoked malt with hints of dark chocolate. Inspired by the traditional Irish stout and German Rauchbier, this dark alcohol-free beer provides a smooth and lasting finish. Find it on Wise Bartender or Amazon.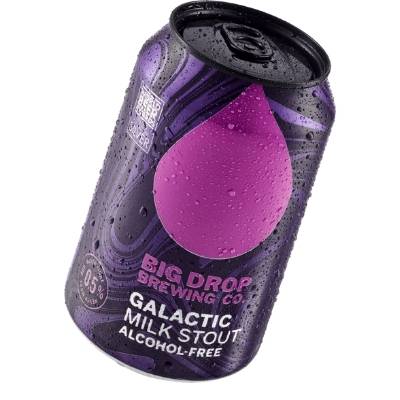 Big Drop Galactic Milk Stout
With notes of coffee, cocoa nibs and a lingering hint of sweet vanilla this beer is dark, rich and indulgent. Store it in the fridge but take it out half an hour before drinking to let it come up to the perfect temperature. If you're thinking about food pairing, try oysters for some savoury luxury, or indulgent chocolate pudding for a sweet treat. The creamy texture of this beer makes it the perfect alternative to Guinness 0.0. You can order it from Wise Bartender or Amazon.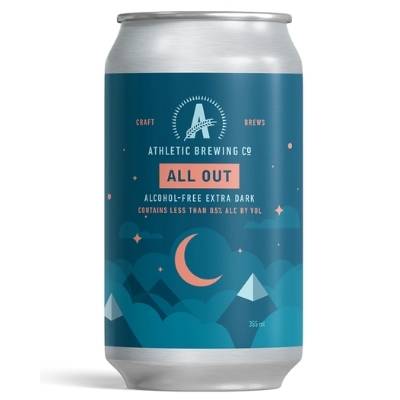 Athletic Brewing Co All Out Stout
All Out Stout was built for cold weather, perfect after a chilly walk. Expect a full-bodied mouthfeel and a pleasantly roasty finish, as well as subtle coffee and bittersweet chocolate notes. Pairs brilliantly with a hearty chilli or sweet, rich desserts. Wise Bartender stocks the full range of beers from Athletic Brewing Co, and you'll also find them on Amazon.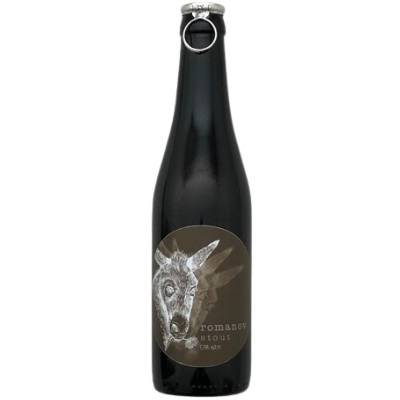 Shrb Romanov Imperial Stout
This is the first alcohol-free stout I've tried that really captures the intensity of an imperial stout. This beer has flavours of bitter dark chocolate and espresso with hints of dark fruits and bourbon. This is one for slow sipping and is a great choice if you're looking for something big and bold. Order it direct from Shrb.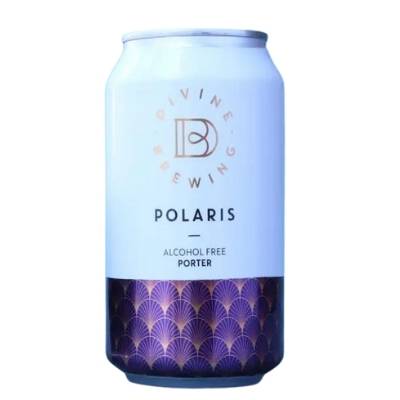 Divine Brewing Polaris Porter
Polaris Porter is dark and complex with a balanced hop profile. This is brewed with liquorice root which adds a subtle sweetness. It is made with a blend of ten different malts and grains, making for a complex flavour packed full of chocolate notes. Grab it from Amazon or their website.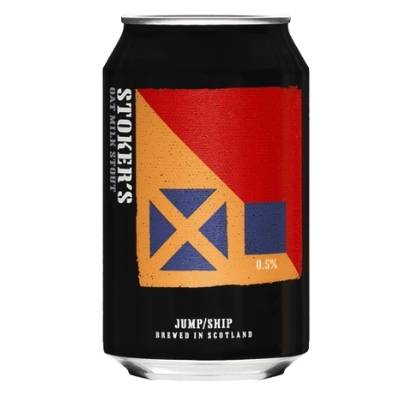 Jump Ship Stokers Oatmeal Stout
Jumpship have blended roast barley, oats, cacao, and vanilla to create this intense oatmeal stout. Rich notes of coffee and chocolate, a touch of sweetness, and a dry finish make for a great alternative to Guinness 0.0. Find it on Wise Bartender alongside other beers from the range.
---
Club Soda is an Amazon Associate and earns a fee from all qualifying Amazon purchases made using affiliate links featured on this site.