The worldwide pandemic has undoubtedly changed the world as we knew it and has profoundly affected everyone living during this turbulent time. While the media report on unhealthy ways of coping with lockdown, with alcohol and mental health being topics that hit the headlines weekly, we speak to four Club Soda members – Mike, Melanie, Julie, and Gill – who've not only navigated the pandemic without alcohol, they've used this difficult time as a springboard for making lasting changes to their drinking habits.
Mike: I turned lockdown into an opportunity to start a new alcohol-free hobby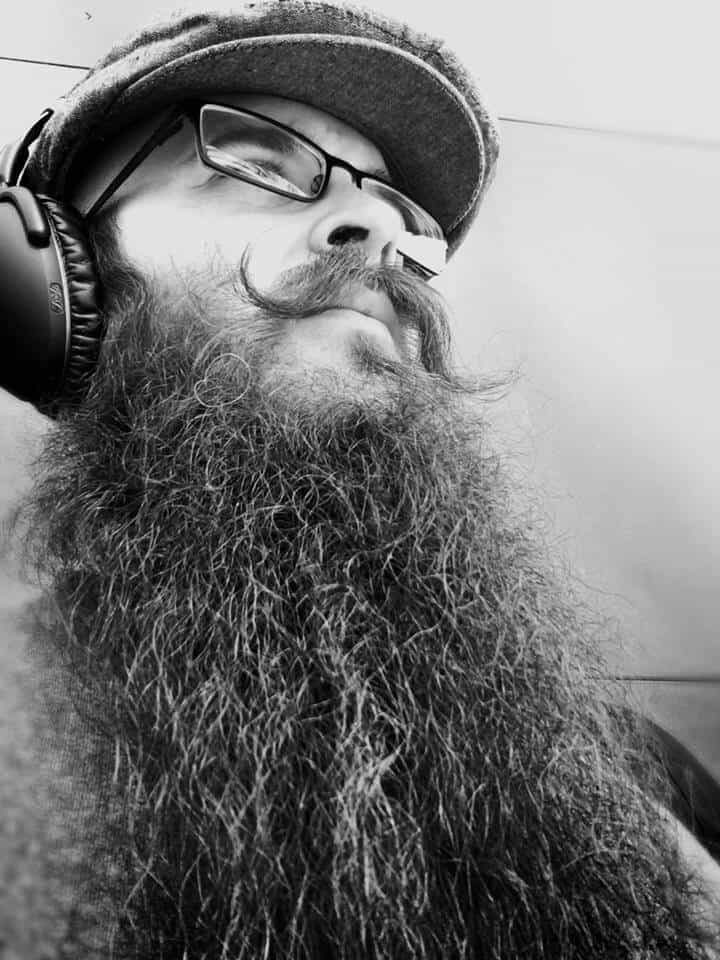 I've always been a big beer drinker, and not just at the pub, I was a hobbyist – I used to brew my own beer and was a fan of making mead, too. During an 8-year period, I really got into wine, too, and it became 'normal' for me to drink at least two bottles of wine a day, every day. But one day it all caught up with me – I was hospitalised with heart trouble and the doctors confirmed that my body couldn't handle my high alcohol consumption. I was scared sober at this point and I knew I had to do something right away.
On my second day home from the hospital, I watched a documentary that featured Club Soda and that put the website on the radar for me. I started to explore the world of sobriety featured on the site's pages, and suddenly, a whole new world opened up for me!
I'd been put on a waiting list for local support services but COVID was holding things up, so I decided to dive into the online courses that Club Soda offered – why not? Lockdown has been a good time to face this: I had time on my hands and dedication to sorting my health out. Nothing could convince me that alcohol was worth giving my life for, and so I dived straight into the alcohol-free drinks world.
I still have the reflective desire to have a drink in my hand, so with an alcohol-free beer that I can sip without becoming ill and incoherent, I can make it through the evening. Exploring the alcohol-free drinks market now feels like my own exciting personal exploration project – I really enjoy researching alternatives and reviewing different drinks. I had no idea the alcohol-free world was this vast, even down to specific types of craft beers and IPAs. It's almost as if I've discovered a new room in the supermarket! Big Drop beer is absolutely killing it, their beers are amazing.
Lockdown allowed me time to really focus on myself and find an alternative for the beer brewing hobby that used to take up my time – now I'm an alcohol-free beer hobbyist! It's been the anchor that's kept me afloat.
Melanie: As a lifestyle writer, it's been a natural extension for me to finally add alcohol-free drinks to my foodie repertoire!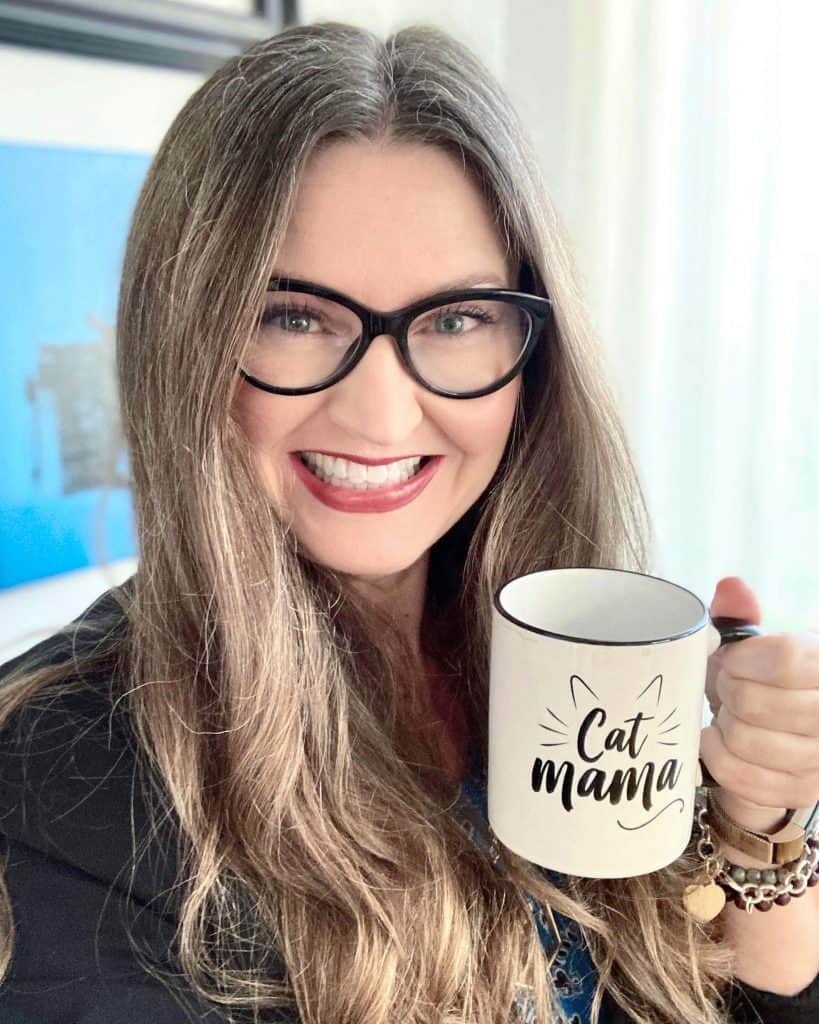 I live in New Orleans, the town of Mardi Gras and drinks on the veranda. As a lifestyle writer and editor, I'm always invited to taste test yummy food and drinks at really great restaurants and post my reviews online. So when I made the move to alcohol-free drinks at the beginning of the pandemic, I really saw it as a natural extension of my food reviews. It was just like another option, like 'Here's a recipe for a Bloody Mary with your usual vodka, and here's the alcohol-free version if that doesn't work for you'.
I'd done Alcohol-free for 40 for Lent, and so I already had the neural pathways open and the mental distraction techniques in place, but lockdown gave me the space to focus on how to really incorporate alcohol-free choices into my everyday life. I do a lot of my reviews online and I started getting countless DMs and messages from people asking me what I thought of a new alcohol-free drink, and whilst it's been fun and engaging to write these new reviews, it also really keeps me accountable.
I think it helps when people choose not to drink alcohol to have these grown-up, sophisticated options now that aren't just sodas or juices and don't just feel like fizzy water. I'm a champagne girl and if I can still dress up for Mardi Gras and have bubbles or I can still attend an event with work and have a grown-up drink, there's an identity for me that I don't want to lose, so I'm grateful to have an alternative that has that flavour and sophistication. Not feeling deprived has been huge for me and my drinking, which has led to moderation and now, even during a pandemic, the ability to choose to go alcohol-free.
It's been a crazy year for us all, and we even had a hurricane here recently which was pretty scary, but I can put my hand on my heart and say that I've survived a pandemic and a hurricane without a drop of alcohol. This time has allowed me to dip into quit lit, engage with the Club Soda social media groups and still continue my career in a whole new way by replacing the alcohol taste testing with non-alcoholic taste testing and embrace the mindset shift that's given me.
Julie: Lockdown meant that online help was more convenient for me than facing going to groups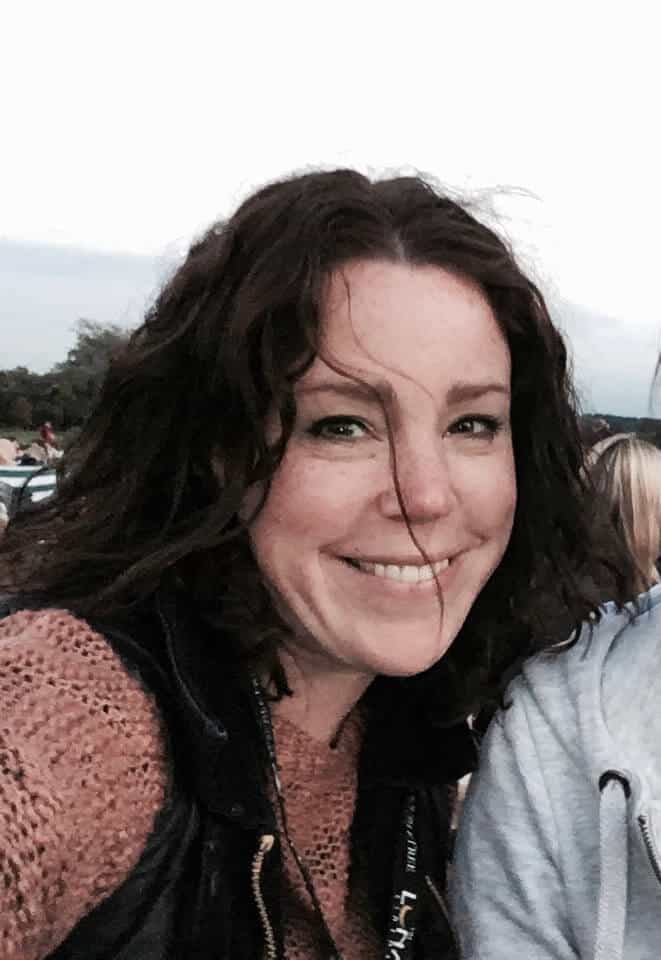 At the height of my drinking, I was getting through two bottles of wine a day – one of which I would hide from my husband. I'd suffered from the effects of drinking heavily for some time: shaking, numbness, racing heart, and low moods almost daily, dragging myself through the working day until I could open the fridge at 5 pm when I could no longer resist the strong pull to drink. When the country went into lockdown, I didn't have a routine, and so my drinking went from evenings to straight after my morning coffee. I knew my drinking was affecting my family, my husband was worried sick, and I'd started to consider suicide, which now seems crazy as I have a gorgeous 7-year-old son.
After a few days of really heavy drinking, I came downstairs one morning feeling so hungover that I genuinely thought I might die from alcohol poisoning and a lightbulb went off in my head – "I'm wasting my life here!". And that was it – something just clicked and I haven't looked back. Having my son at home really helped to distract me as I chose not to drink, and not having a hangover every day was a pleasant novelty.
I had thought about going to a cessation group before but I hadn't been able to be honest with myself, never mind doctors or friends about my drinking, so I just felt I'd be too ashamed to walk into a group.
Instead, I joined Club Soda and began reading all of the Inspiring Stories. I began to interact in the Facebook groups and found I really enjoyed encouraging others who were along the same amount of days as me. And that's how I cope when not drinking feels like a slog – I log into the groups, read the stories, listen to the podcasts and remind myself that I never want to go back to the way things were for me or my family.
Gill: Adjusting to new technology and new ways of working forced me to sober up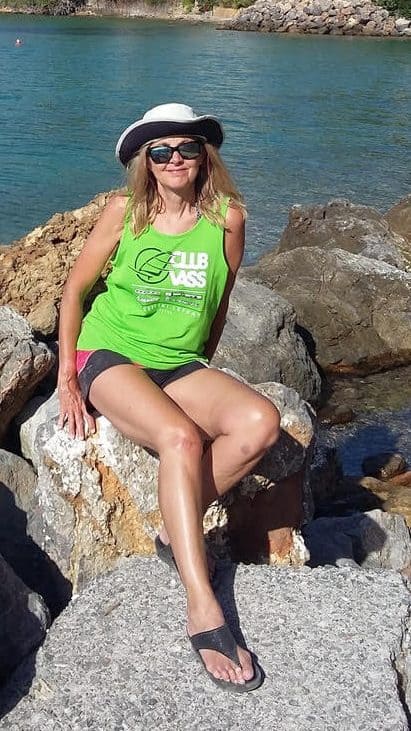 I had been an after-work-hours binge drinker for the last 10 years, but when the pandemic hit and I was asked to work from home, I panicked. I work in the education industry and initially, what 'working from home' meant was very uncertain. My reaction to this stress was to drink even more, and my 2 bottles of wine a night quickly began to resemble the trajectory of the COVID cases – the amount went up and up.
My first encounter with Zoom was on a particularly rough Monday morning after a heavy weekend of binge drinking. My anxiety was through the roof – I was so worried about dealing with the new technology and not being able to get to grips with it and this new way of working, and my hangover from hell really wasn't helping. In fact, I'd noticed, as I'd started trying to do something new, how my habit of picking up a drink when I was anxious only increased my anxiety. I don't know if it was because I was at home with little else to distract me from the way I was feeling, but I decided that if my anxiety was alcohol-induced, I'd try a little experiment.
I took a month off from the booze. I enrolled in a 30-day email course and really enjoyed logging in every day and having the challenge to do. It gave me a routine at home, allowed me to deal with my new work schedule better, and I really started to feel good. The uniqueness of lockdown made it easier to see that my usual habits really weren't helping. I was stuck at home, not having to worry about judgment from others, not having to think about external temptations.
Now, not only can I master a Zoom meeting without falling off the wagon, I've watched the whole Mindful Drinking Festival online and base all of my alcohol-free drinks choices on the award winners! I even attend Dru's online Breathing Space Group – I'm really embracing the opportunity I've been given to change. My thinking about giving up alcohol long-term is: I have more to lose than I have to gain from drinking, and that will never change.