Come winter, sharing a Christmas drink is all part of getting in the festive spirit, whether that's socialising with colleagues or at the family table. We all know that this year is going to be very different, but all the more reason to treat yourself to a festive tipple. From gifts for the non-drinker in your life, to evening sipping or winter warmers, here are some of our recommendations for the perfect Christmas drink.
A Christmas drink for the table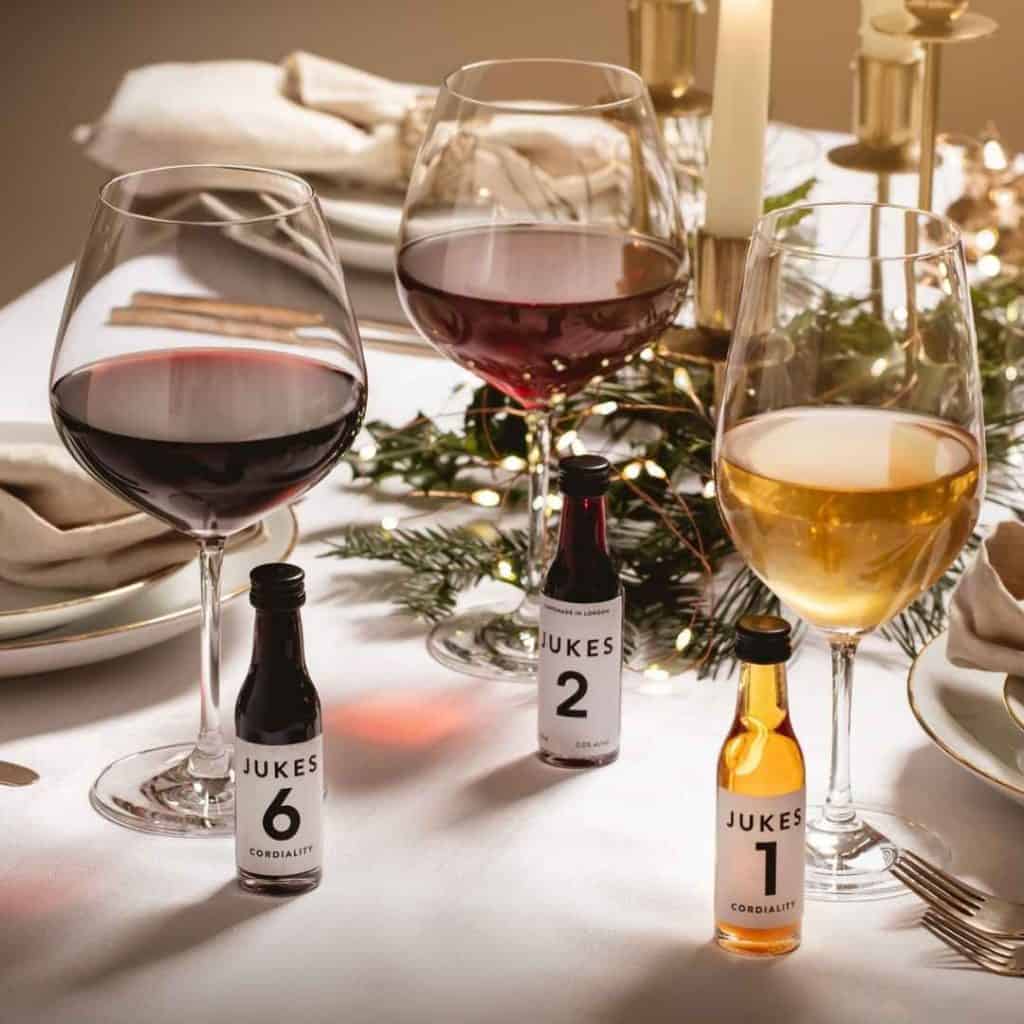 Jukes
Matthew Jukes is a renowned wine writer and and taster. He wanted to create a drink that was rewarding and complex for the times when he wasn't drinking, and created Jukes. These cordialities are absolutely fantastic, made using natural ingredients and apple cider vinegar. Jukes Number 2 is reminiscent of a delicate red, perhaps something you would serve chilled, like a gamay. think cherries and red fruit with a delicate earthy spice. This would go wonderfully alongside the Christmas dinner. Jukes Number 6 is a little richer and deeper in flavour, and Jukes Number 1 is a crisp and delicate take on a white wine, balancing tropical pineapple notes with bright orchard characters. These are one of the best wine alternatives I've tried, and the packaging brings a real sense of occasion. Simply mix half a bottle with 125ml of still or sparkling water and voila, sophistication in a glass.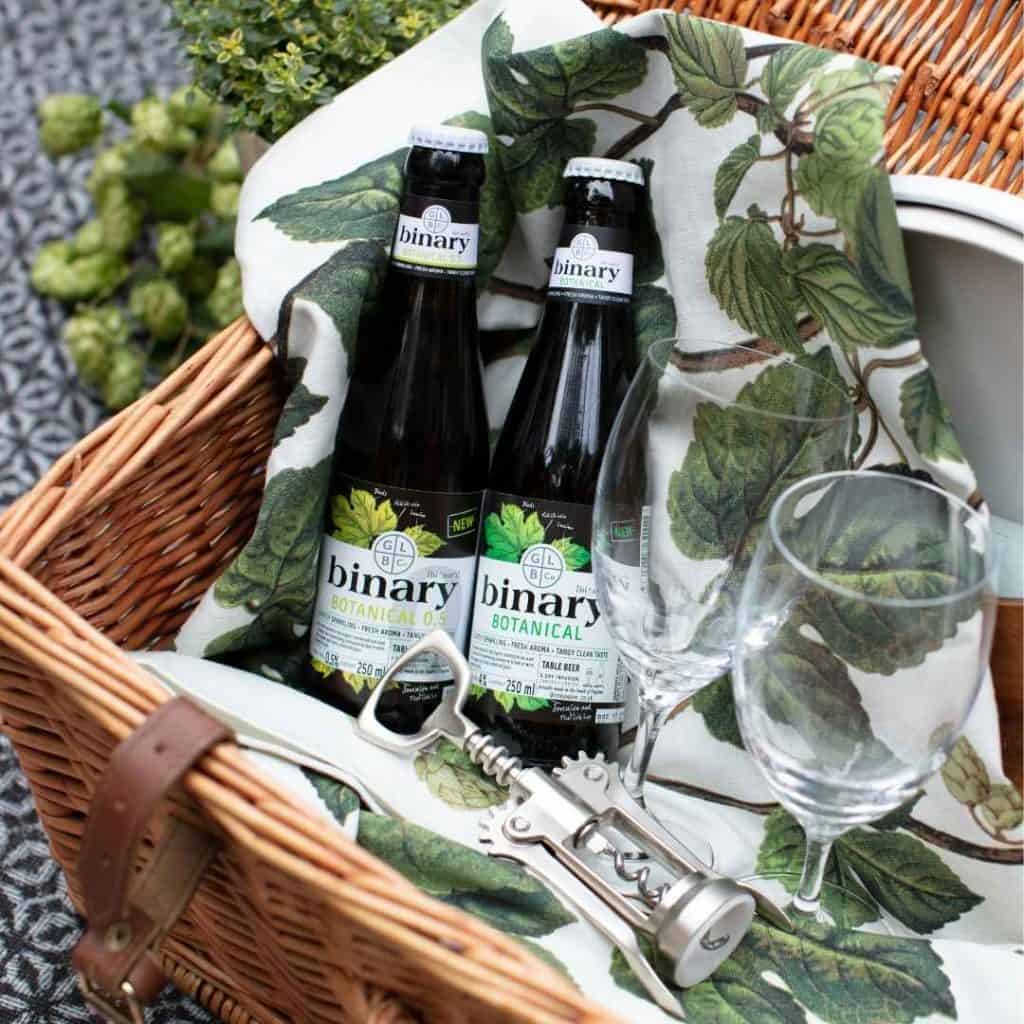 Binary Botanical
Binary Botanical is one for the beer lovers. This delicate sparkling beer is unique in that it uses hop leaves. It sits somewhere between a beer and a prosecco. It is light and effervescent, and has soft tropical flavours including passion fruit and guava. This is balanced with soft stone fruit and sharp gooseberry. This is a great one for the dinner table.
Evening tipples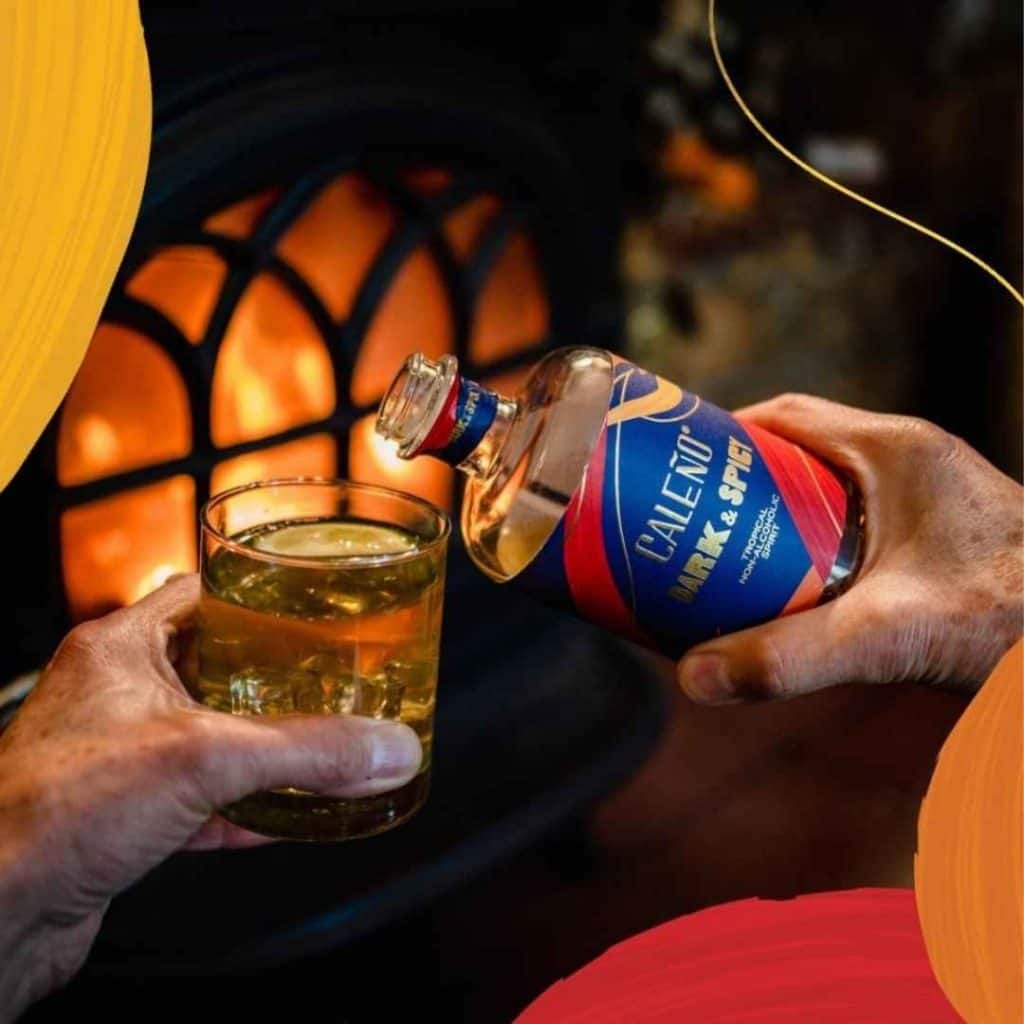 Caleño
Caleño have had huge success with their clear Light & Zesty spirit, which has lovely tropical notes and makes a great alterative to a gin and tonic. This winter they released Dark & Spicy. This has flavours of pineapple, coconut and cardamom, with a dash of sweet vanilla and warming ginger. If you enjoyed spiced rum flavours, then this one is for you. Mix with soda and lime, pour over ice, and garnish with a lime wedge.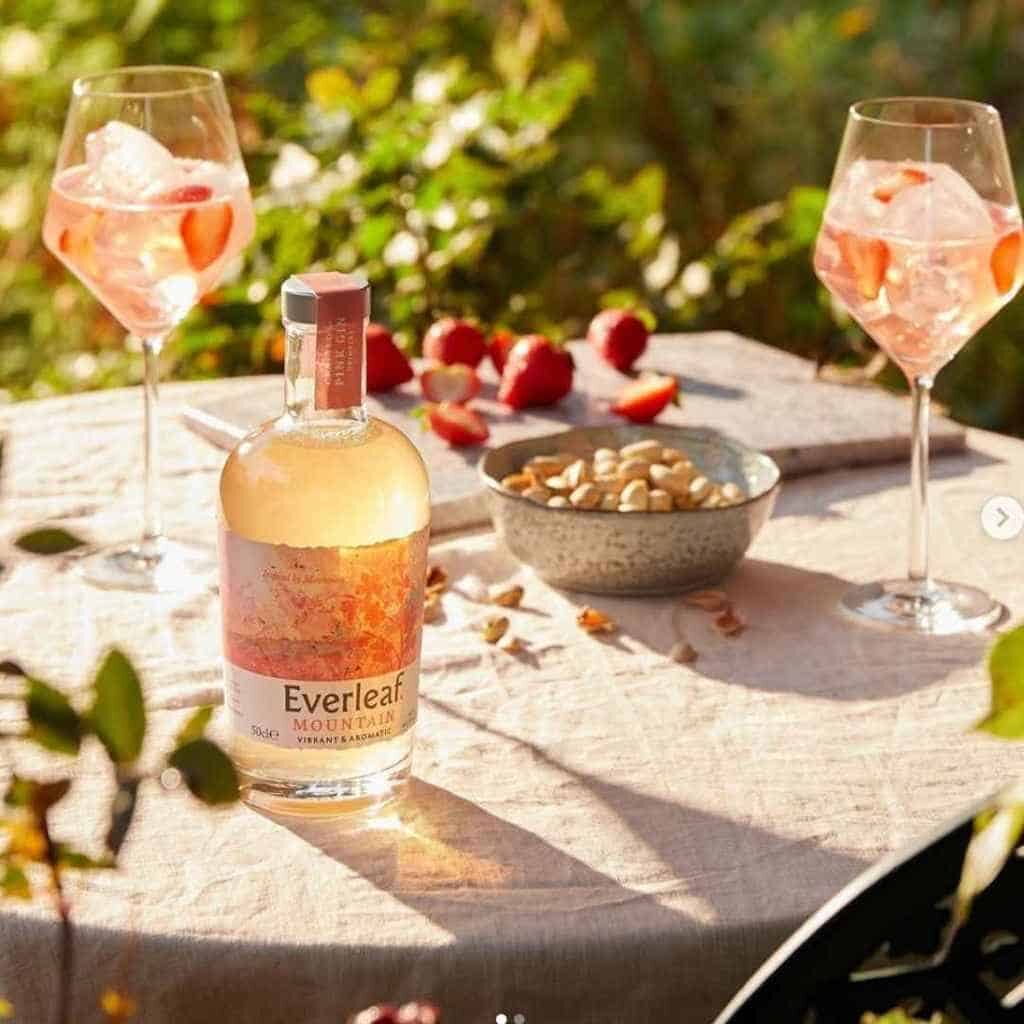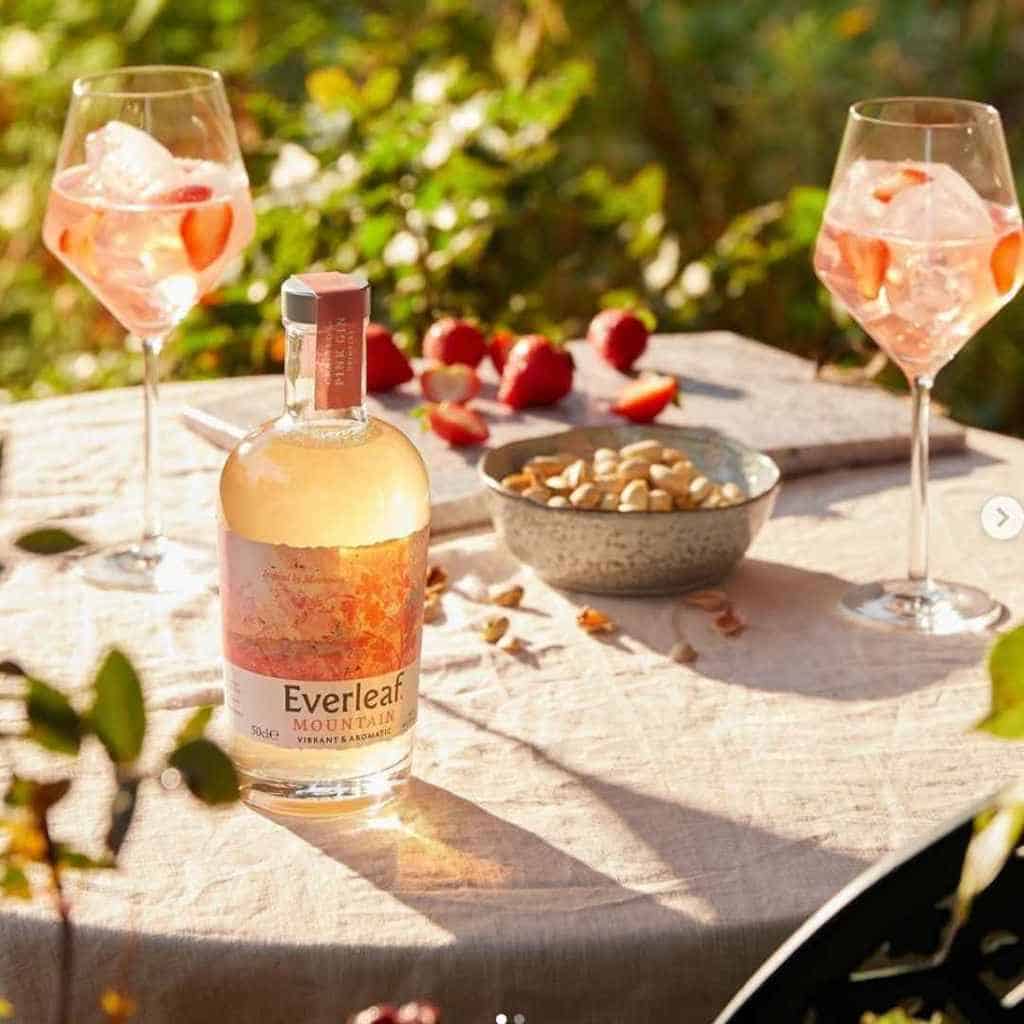 Everleaf
We have loved Everleaf ever since we tried their first product, and the range has now expanded. Forest is their aperitivo style spirit, perfect for making a spritz. It's a complex blend of 14 sustainably sourced botanicals, and has a zesty citrus flavour with layers of spice and a lasting finish. Their Marine is perfect for gin lovers, and has delicate bergamot notes, it's crisp and refreshing with a savoury character. And for fans of pink gin, they have made Mountain. This has some delicate sweet berry flavours, think strawberry and cherry, offset against a lastly bitterness. If you're sitting around for a Christmas drink by the fire, these would be great options for mixing and creating your own cocktails, or keep things simple and mix with tonic.
Winter Warmers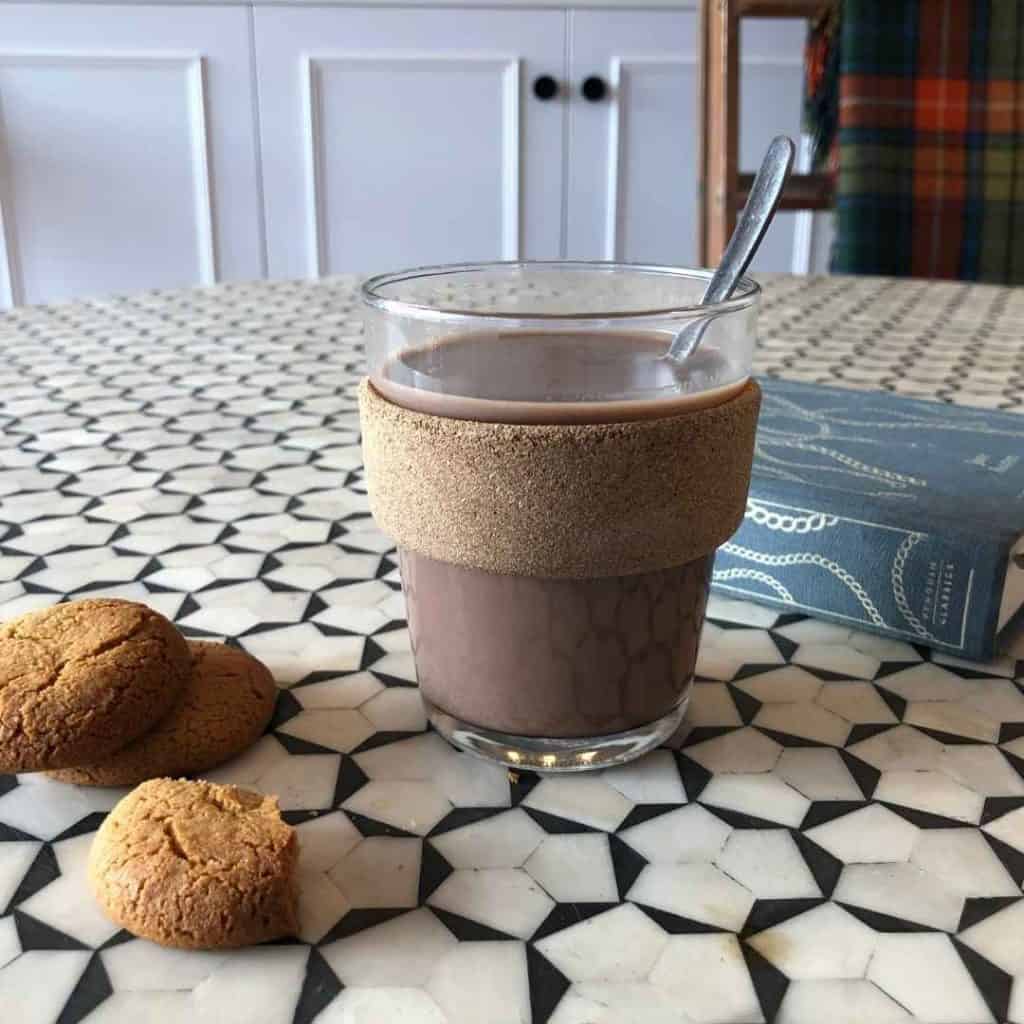 Fake Baileys hot chocolate
I have a real soft spot for hot Christmas drinks, and what could be better than a Baileys hot chocolate. You'll find our top tips for creating an alcohol-free Irish Cream here. Simply combine 50ml of your chosen Baileys alternative with your favourite hot chocolate. If you have used a vegan milk alternative to make your fake baileys mixture, be aware that this may split if mixed with water or cow's milk, so try to use the same milk to create your hot chocolate. Last year I shared our recipes for a Pumpkin Spiced Latte, and I'm also enjoying plenty of these. You can find that recipe and other great ones on our article on autumnal drinks.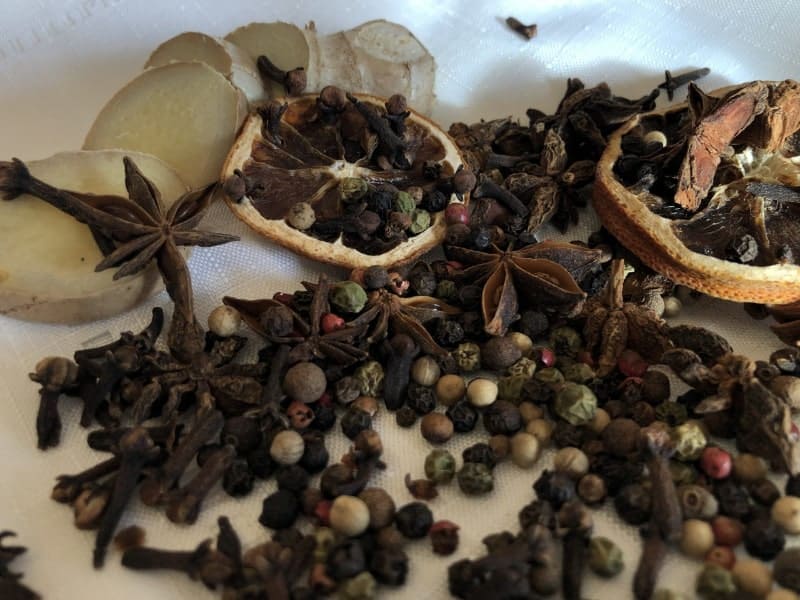 Mulling a Christmas drink
I'll mull anything come winter. Cloudy apple juice is a favourite, and alcohol-free wine or cider works well too. I like to make some mulling bags to have read to chuck in a pan at any time. Use a square of muslin cloth and fill it with 2 cinnamon sticks, 2 start anise, 4 cloves, 4 peppercorns and a chunk of roughly chopping ginger. Use some food-safe string to tie it. Then add this to a pan of your chosen liquid, heat and give it time to sit. I add big chunks of orange to the pan too, and garnish with a thin slice of orange studded with cloves.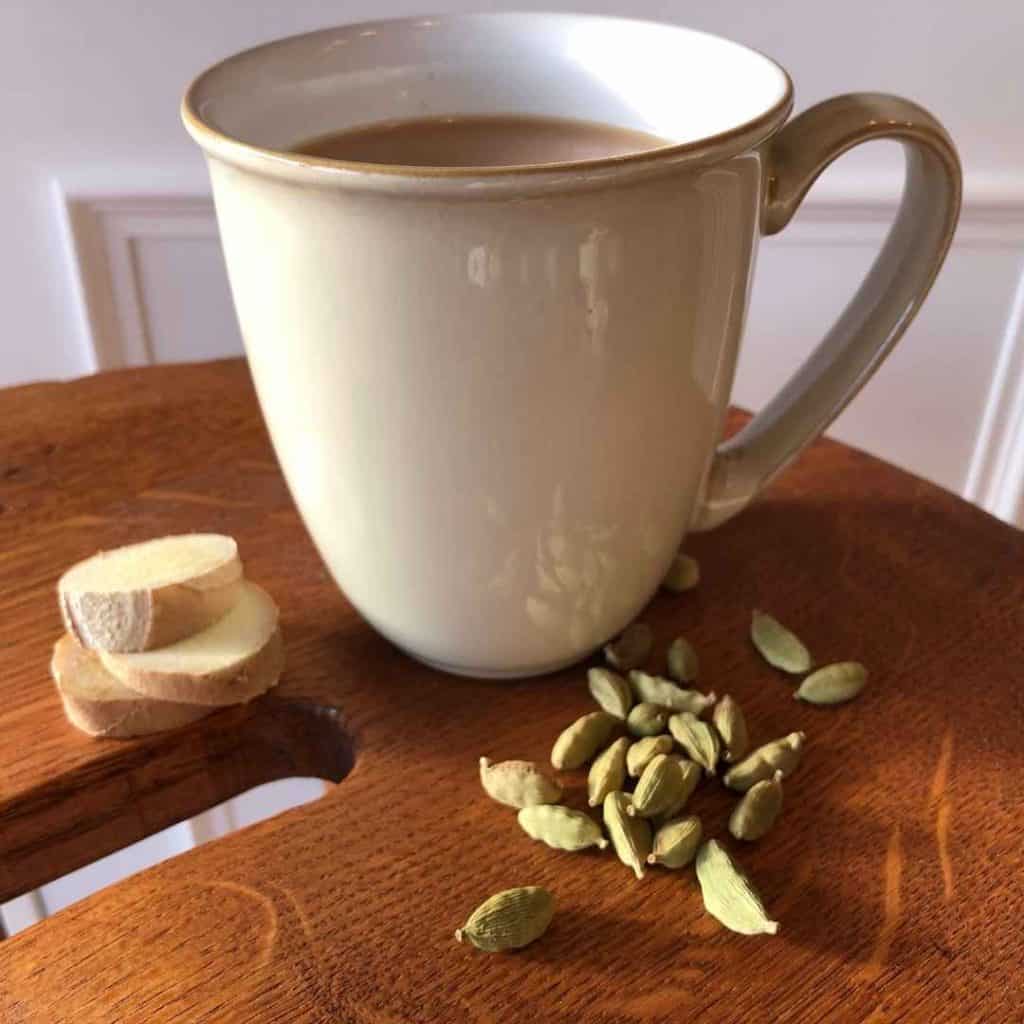 Chai
This isn't really a festive drink, but it's one that I find very comforting on a winters eve. Heat your chosen milk (I use almond) in a pan and add a regular teabag. Drop in 4 cardamom pods and a chunk of ginger cut into rough chunks or slices. Let it simmer away until the milk has taken on those aromatic flavours, just be careful not to burn the milk. I usually leave mine for about 10-15 on a gentle heat. Simply strain into your favourite mug, and add sugar or agave to sweeten.
Christmas drink gift ideas
Caleño have some beautiful gift packs available on their website, which would make a wonderful present to someone that enjoys mixing their own drinks. The tasting box from Jukes has a real air of luxury about it, a premium product beautifully presented. And of course Wise Bartender has a fantastic selection of gift boxes, from their own carefully curated options, to prepackaged ones from some great brands including Sea Arch and Pentire, who have done some lovely G&T boxes.
---
For more inspiration to help you choose the perfect Christmas drink for the occasion, check out our drink ideas from Christmas 2019.
Some brands mentioned in this article are Club Soda brand members, but they have no control over what we say about their products. Our reviews are always impartial.