This week's Club Soda podcast episode is from a live webinar we did back in November with the wonderful Tom from Wise Bartender. Laura and Tom take you through an introduction to low and no alcohol drinks, ranging from alcohol-free beers and wines to non-alcoholic spirits, and share much useful information on the way.
It is best to listen so you can get the full benefit of the advice, though we have written a few key notes below. If you have further questions here are some answers to questions about alcohol-free drinks.
Low and no alcohol drinks are not soft drinks
Low and no alcohol drinks aren't just soft drinks. They have been made for an adult palate. They've often been made in order to go with food, or for a particular occasion where you would have normally drunk alcohol. And they certainly are far more complex, with layering of flavours that you would not find in a soft drink. Many of the low and no drinks are completely sugar free or low in calories. This isn't like having pint of cola in the evening. These drinks can help you change your drinking habits, but they are also another dietary preference. Just like being vegan or vegetarian.
Craft soda
Starting with sodas, there are brands like Square Root Soda who make really good sodas. They're venturing into the adult category and they've got things like an adult GnT and an AF Negroni. They also do some collaboration shandies like the mandarin and ginger made with beer from Cloudwater. It's almost like a new category of soda. The Square Root/Nirvana Beer collaboration is made with tayberry, a cross between a raspberry and a blackberry, and makes a fantastic sour.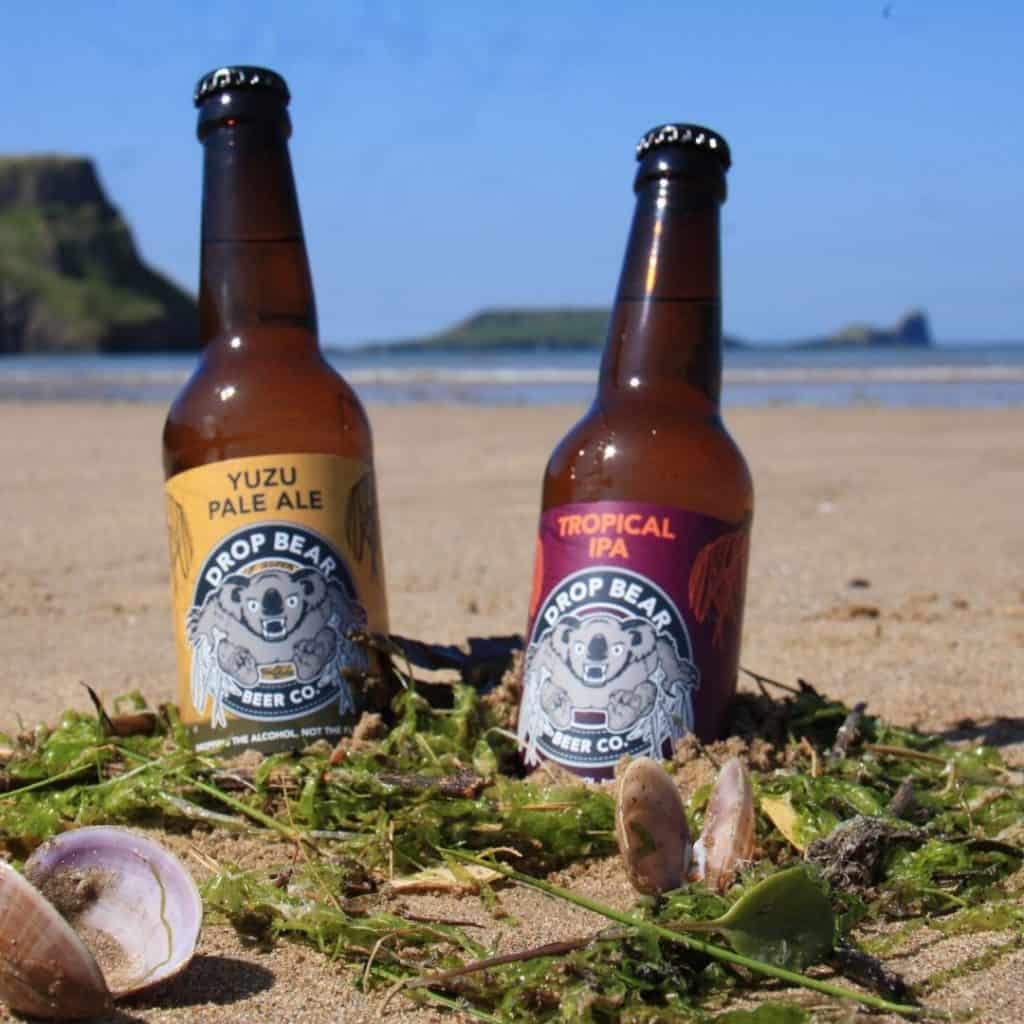 The many styles of alcohol-free beer
Stepping away from sodas into beer, sour is a really good place to start. The Big Drop Sour is not overpowering. The stouts are also really good to talk about. In the alcohol-free world these are amazing beers with body and character. Tom made brownies with the Drop Bear Bonfire Stout because it's got a bit of smokiness to it. Mikkeller in Denmark even have a sour stout. This is like no beer you've ever tried before. It's complete Marmite, people either hate it or love it. And if you've not drunk beer before, you will surprise yourself by finding there will be beer styles that you like. Like Lucky Saint lager, which is picking up award after award. Wise Bartender launched reviews on their website a while ago, and this was the top product at the moment.
There are two different processes to produce many beers, some de-alcoholise, which means that they had alcohol and the alcohol has been removed through centrifugal force, like Adnams Ghost Ship. Others have been brewed with a lazy yeast that stops them fermenting so much. They stop the fermentation before the beer goes alcoholic. What you will start to notice is the difference in taste between 0% and 0.5% – that small half a percent of alcohol is a vehicle for flavour and body. That's why alcohol free spirits have to use 40 times more botanicals in their processes than alcoholic equivalents. It actually costs more to make alcohol-free drinks.
Cider is getting there
Three years ago when Tom started Wise Bartender, the only alcohol-free cider on the market was Stowford Press. Like any category, you need a number of drinks for it to grow. You need them to push each other and we're starting to see a real boom. There are seven or eight brands on the market now, such as Thatchers Cider. They're very secretive of their production process. It goes through the fermentation process, but it doesn't produce alcohol – they've made an absolute zero cider which is amazing. Drynks also have a great Smashed Apple drink. If you were a scrumpy cider drinker, then Pulp from Celtic Marches is great. And you can find Old Mout Cherries and Berries in lots of pubs.
Kombucha is a revelation
Kombucha can also hit that cider spot, but it also makes a great replacement for wine. Just because something has always been designated for a particular occasion, it doesn't mean that the rules stand anymore when it comes to alcohol-free. And people like Real Kombucha are producing their fermented tea in a champagne bottle. Wise Bartender has four or five different kombucha brands for sale. Clever Kombucha, which we featured at the Mindful Drinking Festival up in Scotland, got a couple of wacky flavours as well. Tom likes sea salt and lime. Left Field Kombucha create the flavours from the different teas they use. The best thing probably to do is to try all four and find which one you like best. And then Boucha Kombucha made down in Brighton. The bottle wouldn't look out of place on any dining table.
Because it goes through a natural fermentation process, kombucha gives you that acidity you get from wine or cider. It doesn't taste like wine, but it's not overly sweet and the most important thing for me is it's sippable.

Laura Willoughby
Sparkling wine does best alcohol-free
There are many de-alcoholised wines on the market. Just like alcoholic wine, the more you spend the better the quality. So if you were in Waitrose, the Torres Wine is pretty good. Sparkling wines de-alcoholise better. Noughty from Thomson and Scott, which you can get in Holland and Barrett, is beautiful as is Scavi & Ray. Even the Rawson's Retreat in Tescos is pretty good. The more you pay, the better the quality of the wine. It will never quite taste the same, but it does come into its own when you're eating food, which apparently is how you're meant to drink wine all along!

Wise Bartender stock Codorniu Zero, a Spanish cava style wine. Outfox rose is really good, it has quite a bit of acidity. Black Tower and Very Cautious Wines have a shiraz and a riesling. You really will have to try around to find the wine that you like.

Some of the alcohol-free reds come out better chilled as well. There are lots of things emerging in this space which are not wines, but they're designed to fit the wine occasion. Like Nine Elms. It's not a wine, but it's designed to fill that red wine moment when you're having a meal. You've got lots of other sparkling things like sparkling green teas.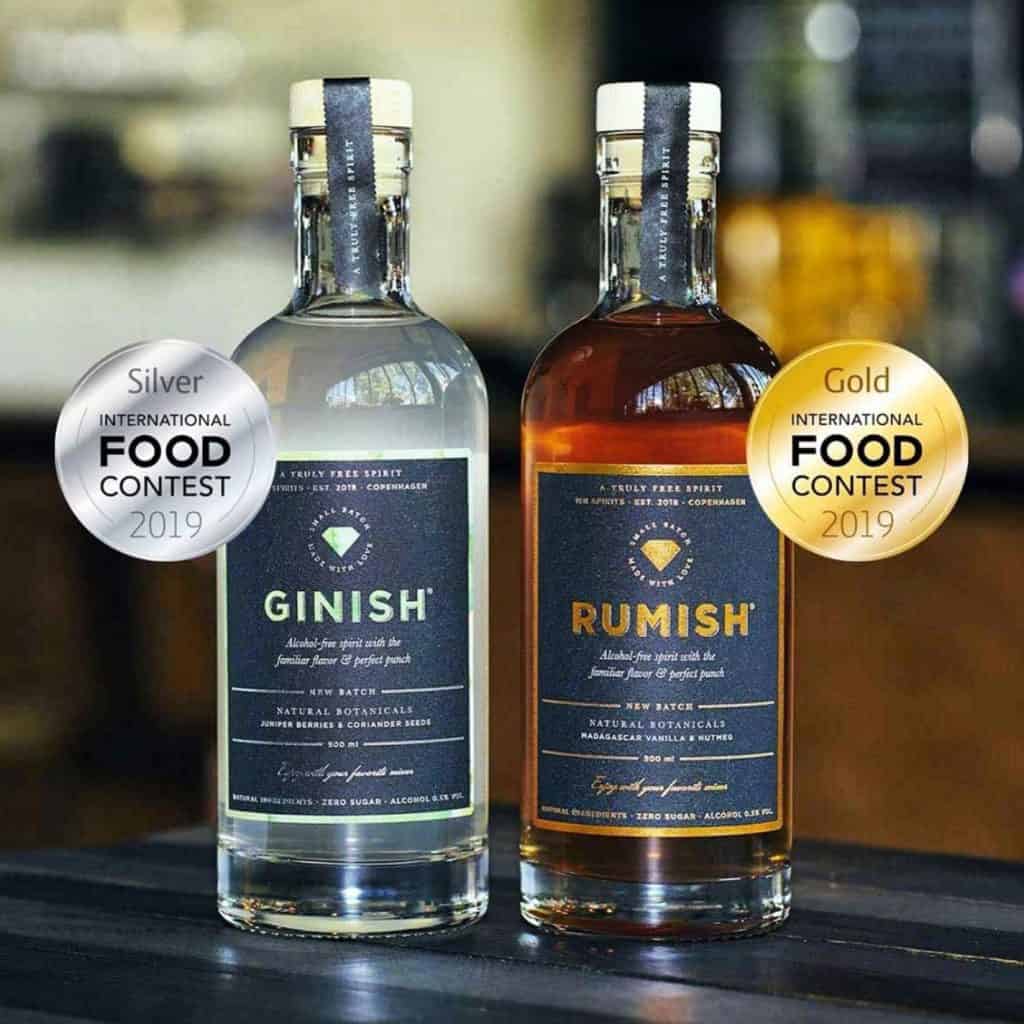 Non-alcoholic spirits – light, dark and aperitifs
Lyre's have thirteen or fourteen options, their aim is to create an easy way for you and bartenders to recreate the cocktails that you know. An alcohol-free Aperol Spritz, Old Fashioned or Espresso Martini. Unlike some of the other spirits, these have a bit of sugar and this gives them more texture and body, and you don't lose the flavour so much in a mixer.

Then you've got lots of clear spirits, things that are replicating that gin and tonic or vodka and tonic moment. Like Stryyk who have a vodka and rum – they have a real kick.
"I did ring them up and say, you sure there's no alcohol in this one?"
Some of you would have seen CEDER'S in the supermarket. They've got three flavours and zero calories, so I often drink them neat. Sea Arch has that little bit of saltiness from the Sea Kelp which gives it a really lovely bit of body and flavour. There are lots of light spirits now and you could spend a lot of time exploring them.
With dark spirits, Lyre's have a great range and in the supermarkets there is Celtic Soul – which is a bit like whiskey. Then Feragaia made in Scotland is beautiful and peaty. Ish Spirits have a gin and a rum, and now ready to drink cans of Aperol and so on.

Then there are aperitifs like Everleaf, made by Paul Mathew who knows what he is doing with flavour. The work that goes into every bottle is amazing. The Lyre's Coffee Liquor is an amazing base for cocktails, and the Amaretto for an Amaretto Sour. Aecorn has come from the makers of Seedlip which is a bitter drink, and Wilfreds has just come onto the market which is closer to a Campari style flavour.
New wave spirits and other drinks
There are new wave drinks coming through. They don't fit into a particular category. Three Spirit and Senser Spirits are good examples. They use functional ingredients. Different herbs and ingredients that create a particular feeling. They are really exciting and have blends called Night Cap, Social, Love and Power and so on.
On the tonic front, a good option is Twelve Below – 12 calories per 100mls and the flavours don't dominate the spirit. One company to look out for is Mash Gang, a malt liquor. They have eight or nine different drinks with all sorts of crazy flavors!
---
Now that you have had your introduction to low and no alcohol drinks, why not have a browse online and order some from Wise Bartender.