In recent years we've seen an increase in millennials choosing to approach alcohol with caution. Many are drinking moderately, and more and more are choosing a sober lifestyle. This video was taken from a panel discussion at our Mindful Drinking Festival in 2019. Hear from five powerful young people on what sobriety means to them, and how that choice impacts their lives and the world around them.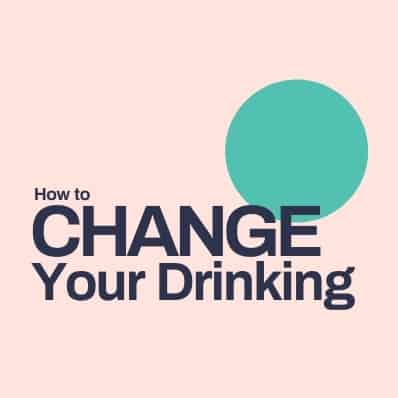 If you are looking for some guidance with changing your drinking, why not check out our courses? You can start with a free course, or check out our longer courses. Club Soda has loads of resources to help you on your journey, whether you want to stop, take a break, or cut down.
Meet the millennials
Africa Brooke is a Mindset Coach and Speaker. You can expect a whole world of thought provoking discussion from Africa. She's a great advocate for sobriety, but her work goes so far beyond this. She champions independent thinking, and provokes us to challenge binary conversation around complex issues. Africa embraces nuanced discussion, and challenges oversimplified online dialogue around important issues. She encourages folk to set their own boundaries, find their voice, and discover their own strength and values. We highly recommend checking out Africa's podcasts, Beyond The Self, and Unfiltered for fascinating conversation around a variety of topics.
Millie Gooch is a journalist and founder of Sober Girl Society. She published her book The Sober Girl Society Handbook last year to rave reviews. Millie share's loads of content around how you can unwind without drinking, and what you might discover about yourself when you change your drinking. She's full of really useful tips and advice on how to manage all those tricky and unexpected moments that arise around sobriety. We loved her recent article about millennials choosing to stay sober during lockdown. Millie has also been known for selling a bunch of her incredible clothing, and donates funds to charities that support folk dealing with alcohol issues.
Scott Pearson is your go to for hilarious sobriety memes. If you're ever feeling stuck, or that you don't quite fit in, head to his instagram on Proud And Sober for an instant pick-me-up. Scott advocates for sober folks in LGBTQ communities, and on his website he shares stories from inspiring sober people. He's an all-round cheery and encouraging person, and we can't get enough of his playlist of juicy bangers. When you need to smile, Scott is on hand to help. He and Kate are also co-founders of Sober Millennials.
Kate O'Brien as mentioned above is co-founder of Sober Millennials. Kate stopped drinking as part of her strategy for managing her mental health. Kate was a self-confessed party girl, and proves that you can change that identity if you want to. You can read more about her story in our blog post here. The Sober Millennials encourage people to find new ways of socialising without alcohol, and arrange a number of events (pandemic permitting!).

Megan Montague is a mum of 2, fitness fan and mental health advocate. She has struggle with anxiety, depression, and disordered eating. She speaks honestly about these issues over on her blog to help others make courageous choices for themselves.

This pannel discussion was hosted by Laurie McAllister, who has been sober since 2016. She is a life and empowerment coach, and helps women to become their most confident, sober selves. She is also a yoga teacher and writer, and a generally inspiring and lovely human. Check out her website to find out more.