Work in hospitality or the drinks industry? Want to change your drinking? Discover How to Drink Mindfully
Club Soda is the Mindful Drinking Movement. We work with the drinks industry to promote low and no alcohol brands, and we collaborate with the hospitality sector to make sure pubs, bars and restaurants are welcoming places for people who aren't drinking. So we understand the unique challenges of changing your drinking when you work professionally with alcohol.
Club Soda's Mindful Drinking Programme (Hospitality Edition) offers a unique approach for people working in hospitality or the drinks industry who want to change their drinking habits. If you work in the industry and want to change your drinking, we can help.
About the Mindful Drinking Programme (Hospitality Edition)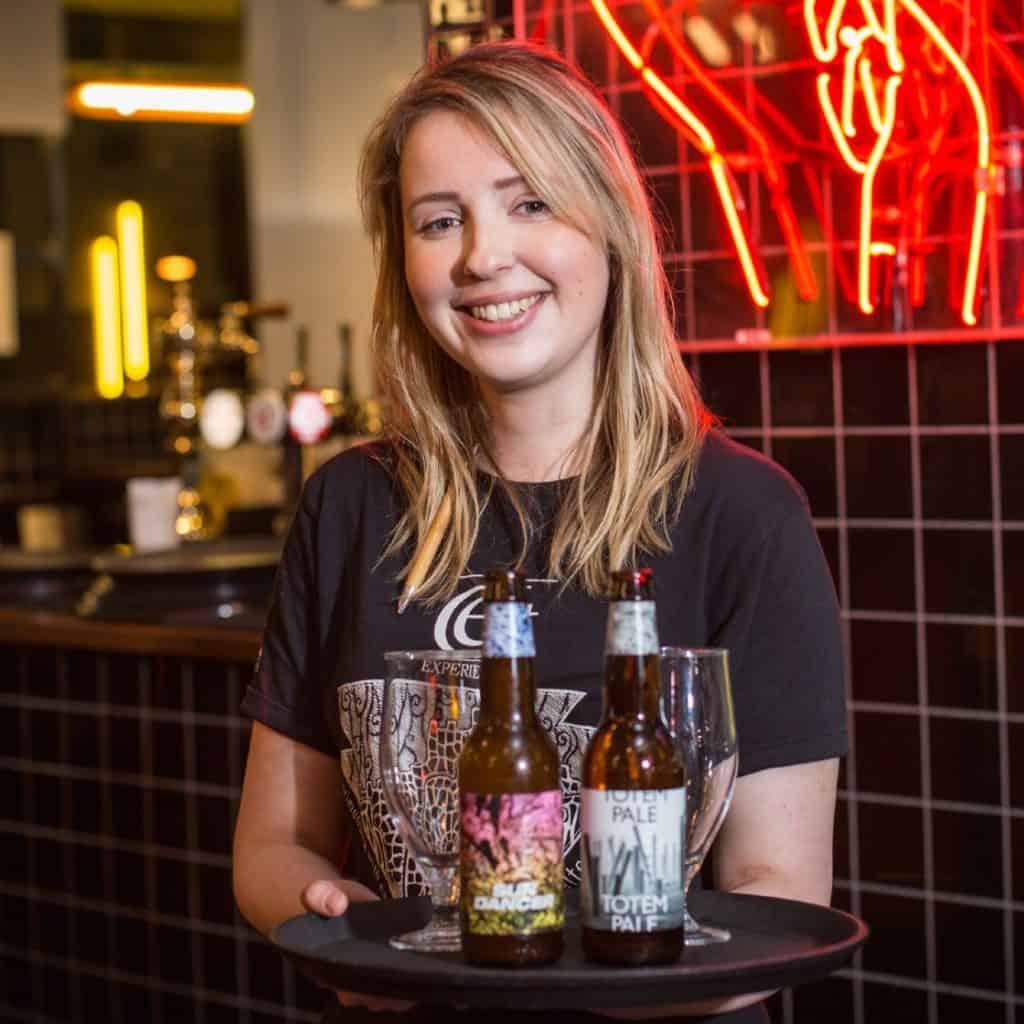 Based on behaviour change science, the Mindful Drinking Programme (Hospitality Edition) provides the information, tools and support to help you change your drinking, your way. When you join the programme, you'll get a choice of two online courses:
But the programme isn't just a course. It's a community too. So we will introduce you to others in the industry and beyond who've become mindful drinkers. Becoming a mindful drinker could be the key to thriving in your job, and building a sustainable and productive career in the drinks industry. And we'll give you all the inspiration and support you need.
The Mindful Drinking Programme (Hospitality Edition) was developed by Club Soda with support from the Wellcome Trust and Budweiser Brewing Group UK & Ireland.
And thanks to the generosity of The Drinks Trust, joining the Programme is completely FREE.
About The Drinks Trust Wellness Services

The drinks industry has been uniquely affected by Covid-19. With the support of industry donors and fundraising efforts within its community, The Drinks Trust is now supporting thousands of people in the drinks industry who are facing difficulties because of the pandemic, and in 2020 they launched their Wellness Services. The Wellness Services include health and wellbeing guidance, help with sleep and insomnia, access to talking therapies, a helpline – and support for people who want to become mindful drinkers.
Club Soda is proud to be collaborating with The Drinks Trust. Thanks to their generous support, we are offering the Mindful Drinking Programme (Hospitality Edition) completely free to anyone in the UK who works or has worked in the hospitality or drinks industry.
What you'll get from the programme
31 days of thought-provoking and in-depth online learning, personal reflections and practical exercises to build your skills and confidence to change your drinking
Industry-specific guidance to help you approach your workplace with confidence
Support for your wellbeing, especially if you are furloughed from work, to help you live well in lockdown
Exclusive bonus videos each week featuring conversations with Laura Willoughby (Club Soda founder) and Dru Jaeger (author of How to Be a Mindful Drinker) exploring the course materials in more depth
Four downloadable booklets packed with practical advice to help you pay attention, understand yourself, live with intention and make plans for change
An online mindful drinking diary so you can pay attention to your drinking, triggers and cravings, make plans to change your drinking and track your happiness day-by-day
A weekly self-guided check-in so you can review your intentions, building your confidence and commitment and see the impact of changing your drinking on your sleep, energy, emotions, relationships and more
Challenges to practise your mindful drinking skills in the real world and the chance to share your experiences with others
Connection with other mindful drinkers in your industry and members of the Club Soda team through our private Club Soda Slack, including secure private messaging mobile app so you can keep in touch wherever you are
Regular group video chats so you can share your progress, ask questions and get the support you need.
Please note: the Mindful Drinking Programme (Hospitality Edition) is only open to people who work or have worked in the hospitality or drinks industries. If that's not you, Club Soda can still help. Check out our other courses.
How to apply for the programme
If you are based in the UK, and work or have worked in hospitality or the drinks industry, your place on the programme could be fully funded by The Drinks Trust. To apply:
Complete and submit the form below
We'll add you to Club Soda's email mailing list, so you can begin to connect with others who are changing their drinking
We will send you a special link and a discount code so you can start your free course (if you don't receive this within 24 hours, check your spam folder, then email us)
Already got a discount code by email? Choose your course