On this month's Club Soda podcast we interview some great people about their ventures: Lauren from We Love Lucid on sober holidays, Freddie from Blossom Rebels, and Untoxicated and Soberhood in Australia.

Vinney and Laura enjoy a Cloudwater Soda as they introduced this episode of our podcast. One of the flavours they try is the special soda designed for Bundobust, one of the top-rated venues on Club Soda Guide. It got lots of love!
You can listen to the podcast using the player below, of find it at Apple Podcasts or Spotify.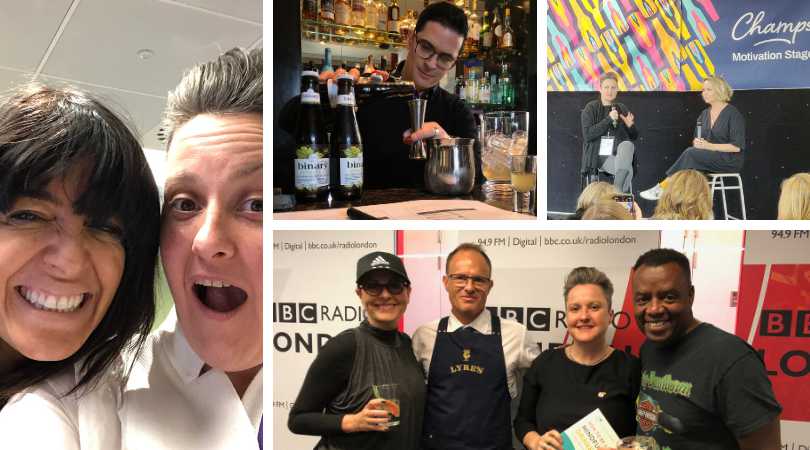 Over the last month, we have not only been busy with the festival – Lyre's, now available in Sainsbury's supermarkets, must have broken the world record for alcohol-free espresso martinis. We launched our book How to Be A Mindful Drinker. We did lots of interviews including one with Claudia Winkleman on BBC Radio. We judged the South East Cocktail Competition for Binary Botanicals, and sat on a panel for a trade discussion with Imbibe magazine!

At the end of the podcast, you will hear more about Laura's story from the launch of our book at the amazing Phlox bookshop in Leytonstone, East London. We were really grateful to Square Root Soda, Shrb and Nirvana Brewery for coming along to the event and sharing their drinks and their stories too. As local producers, we think they should be in every venue in East London!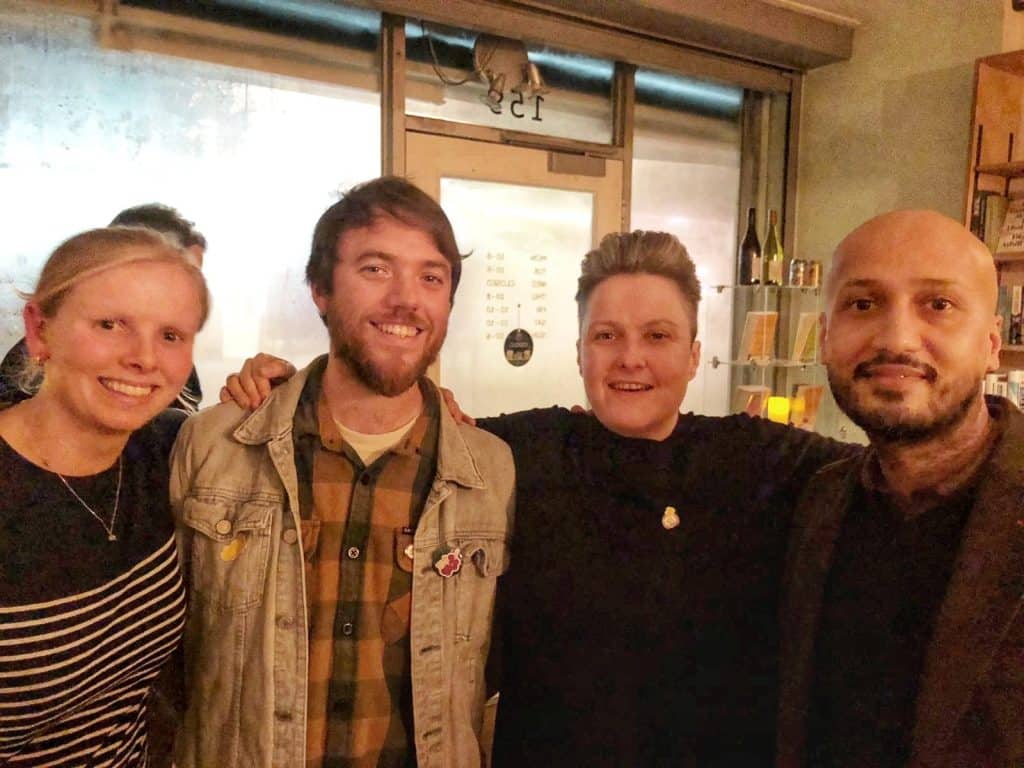 Events across the UK
Events coming up over the next month include our London Capital Ring Walk, a social in Liverpool, and our next one-day Workshop with Stephanie.
In this podcast Stephanie Chivers also talks about her workshop 'Stop Drinking, Start Living'. What to expect and how to make the most of thinking about your drinking!
Blossom Rebels: a new weekly topic exchange to help you whilst you change your drinking
We also talk to Freddie from Blossom Rebels. His new weekly Topic Exchange in London is for anyone who wants to get together with others also changing their drinking habits. Freddie shares his story and tells us why he set up this new group.
Are you doing #febfast?
While we have just completed #DryJan in the UK, the Australians will be starting #FebFast. So we spoke to two Australians spearheading the mindful drinking movement down under – Faye from Untoxicated and Elaine Benson from Soberhood – about their journeys and top tips for Feb!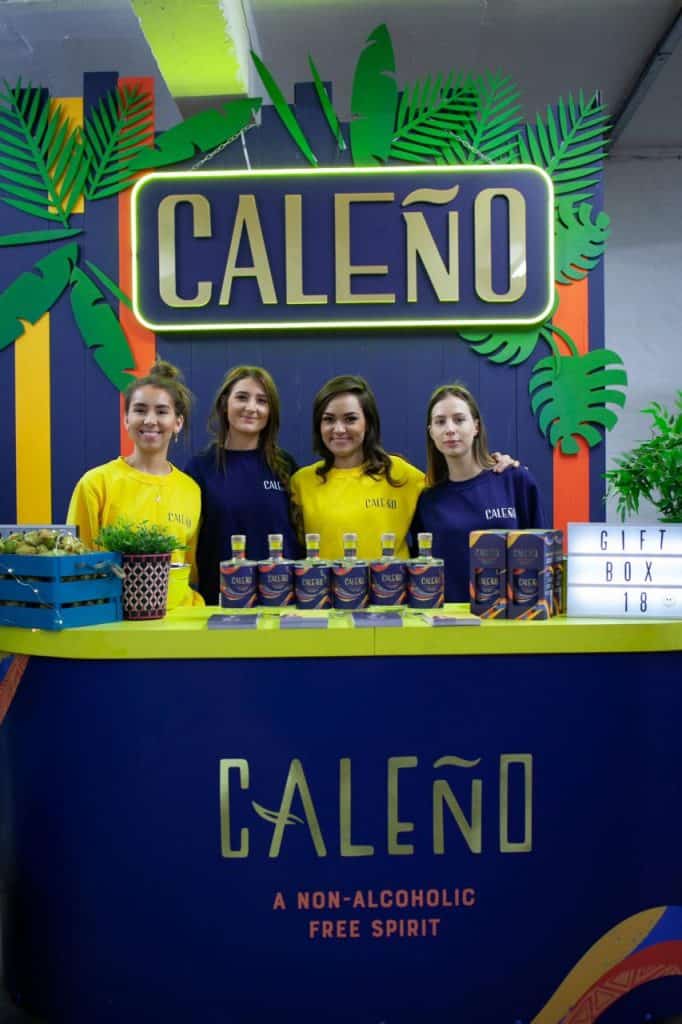 Free Spirit?
We caught with Ellie from Caleno at an event, and asked her about her alcohol-free spirit, and what is coming next for her amazing drink.
The benefits of a sober holiday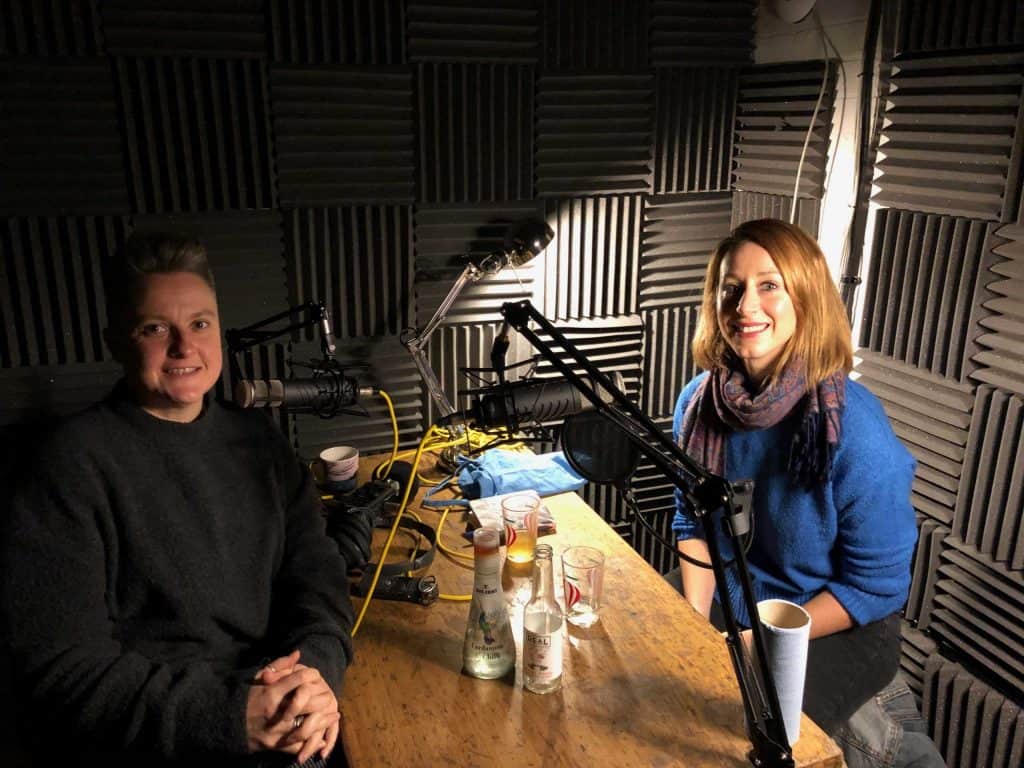 Finally, if you are not sure how to avoid a boozy holiday, Laura talked to Lauren from We Love Lucid, chatting over a Real Kombucha and Kolibri. Lauren runs great sober adventure holidays in the South of Spain. Look out for our joint Queers Without Beers trip this summer.
Note: Lyre's, Nirvana, Shrb, Cloudwater, REal Kombucha, Kolibri, Caleno, Binary Botanicals are Club Soda drinks brand members. They have paid a fee to join as a member, but have no control over the content we write about them.