"The more we can open up and talk about mental health issues, the easier it is to get support for children and the easier it is for parents to cope when their child is struggling".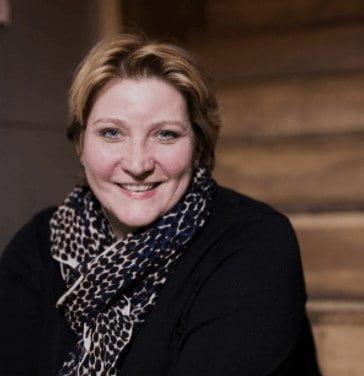 Suzanne's story came about when she found herself as the frustrated parent of a child with serious mental health struggles, feeling alone and scared. Bravely and with steely determination to set a courageous example for her daughter to follow, Suzanne steered her own anxieties away from her crutch of a bottle of wine a night and began a journey of self-compassion that has seen her empowering parents all across the UK who find themselves parenting children who suffer from mental health issues.
It started in 2015, when my daughter was 14. We knew that she was being bullied at school, but she didn't like the idea of us speaking to the school – she didn't want a fuss. As time went on and she was more and more unhappy about going to school, we did get in touch with her teachers who promised to get the bullies moved from her class. We were tentatively happy with that, but when the summer was over and it was time for my daughter to go back to school, things got worse. Not only had the school not moved the bullies, but they'd seated them on either side of my daughter's desk.
We saw a rapid decline in her mental health – she'd lost trust in everyone, she didn't sleep well, she stopped eating and it got to the point where she wouldn't get out of bed. I managed to get her to agree to see our GP, and he immediately made a referral for psychiatric support…but there was a 12-week waiting list. Unusually, he offered to see us both weekly in the meantime until her appointment came through.
When we arrived at the first appointment, my daughter asked if she could go in alone, which I agreed to – I was pleased that she was willing to talk to someone about how she felt. When the doctor came out, he said he would give me a call at home to talk things through with me.
The next few hours, days and weeks were the beginning of a nightmare. When the doctor called, he revealed that my daughter had been stockpiling pills and had let him know that she was intending to end her own life that very night.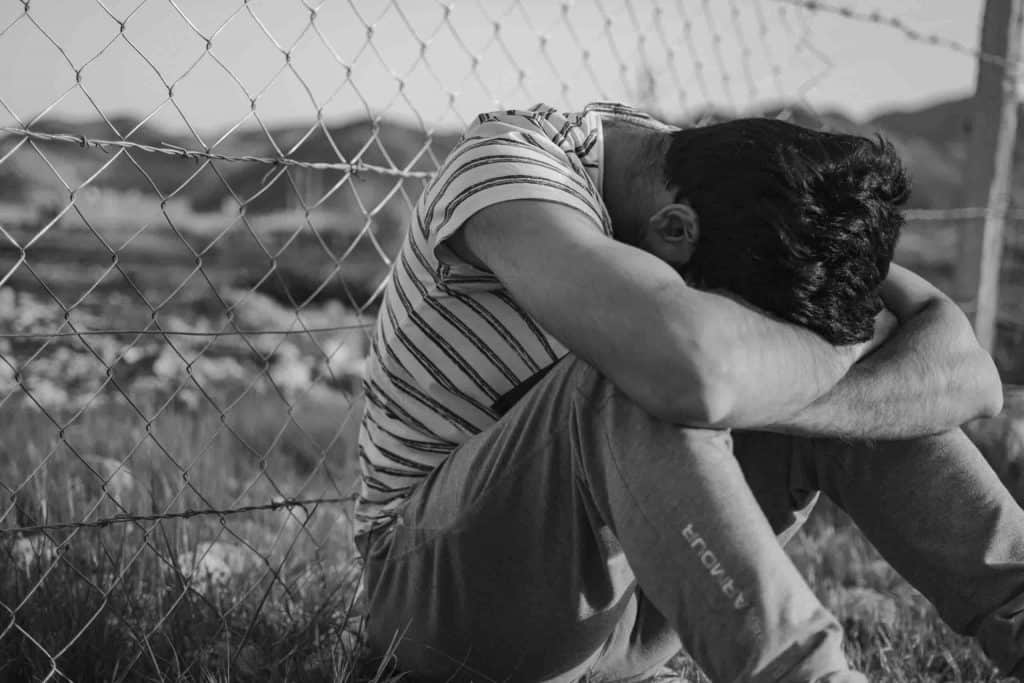 I thought 'I can't be the only one in this situation, so why isn't there more help to support those parenting children with mental health issues?'
Over the weeks that followed, we did all the right things: we saw a psychiatrist, we got her medications to stop her from feeling suicidal, and she was also diagnosed with and began treatment for an eating disorder and General Anxiety Disorder. In the meantime, I was starting to feel anxieties of my own – I was flooded with fear, shame and self-judgement. Mental health happens to people of all ages, and yet when I talked to my friends about my daughter's mental health, I felt like they just didn't understand how serious the situation was. Had she been an adult, would they have reacted differently?
It was a visceral, physical pain I felt, both for my daughter and for our family – it was affecting all of us, and yet it seemed there was rightly and thankfully support for her, but very little support for us parents.
It was during this time that I began using alcohol as a crutch. Parenting a child with mental health problems is full on, and without support systems in place, I had no support to explore what I was feeling. I felt like I had no agency over my life and our family situation, and so I used wine as a coping mechanism.
I have no shame in saying that I was pickled by Pinot, but that wasn't a healthy way or a wholesome example to my daughter of how to cope with emotional wellbeing.
It wasn't until I'd decided to cut out alcohol to lose weight that I realised what a negative effect it had been having on my anxiety. Drinking definitely made me feel worse about family issues and had a huge impact on how anxious I would feel the next day. After cutting alcohol out for a while, I'd had a glass of champagne during an evening out and was amazed at how I felt the next day – it was as though the world had crashed and I didn't know how to cope!
For me, it wasn't about needing to give up alcohol, but it was about showing some self-compassion. I was already a Club Soda member and the information available online about normalising problems and making mindful choices really made me think about how I was treating myself. Once I stopped relying on that one unhealthy thing to cope, it inadvertently began some behavioural changes that made me realise that while we as parents give ourselves a hard time for challenges our children have, we forget that we are also worthy of self-care.
Children are always looking to us for mental cues and what good emotional wellbeing looks like, and so it's our responsibility to ourselves and our children to stop beating ourselves up – parents aren't perfect!
Things that we need in order to deal with parenting children with mental health as a family team:
recognise our needs and not dull them – that's what I was doing with wine but it can be any self-destructive behaviour that mutes emotional wellbeing.
acknowledge the problems we're facing and not hide behind guilt and shame.
stop glossing over the beauty of learning from our mistakes – they're boundary markers for containing and resolving our problems.
stop trying to take control of your child's mental health, as this can impact on our own mental health.
practice daily gratitude, no matter how small, especially when things are very tough
surround ourselves with a non-judgemental community
One night, while sitting at my daughter's bedside on 'suicide watch', I decided that if we managed to get through this, I would make it my mission to ensure that no parent ever felt as lonely as I had. Nine months after my daughter's lowest point, and at our darkest time as a family, I began a Facebook group called 'Parenting Mental Health'. I knew our family wasn't the only one dealing with mental health issues and I didn't want people to feel that they were alone like we had felt. The group quickly took off and made me realise that the more we can open up and talk about mental health within families, the easier it is on the whole family as a team to deal with it.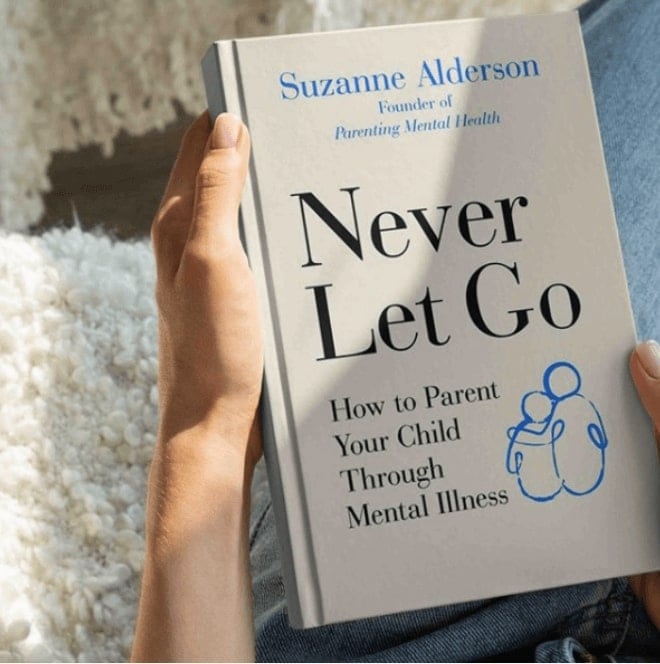 Now, I run Parenting Mental Health, an organisation that supports parents through mental health issues with an aim of ending generational mental illness and the stigma that stops families from receiving the support they need. And in 2020, I wrote 'Never Let Go', a practical guide for parents to help them reflect on their situation and to refer to when things are blindingly tough. It's really about sharing the knowledge of how to self-identify, and I've had great feedback from people saying they've been highlighting and underlining bits!
Whether it's problem drinking or any other life challenge, problems can be a chance to pause and reflect on our own behaviour within a situation and how that affects the way we connect with ourselves and others. What we need to do during dark times is assess what a happy life is to us – when adversity calls, it's an opportunity to start a whole new, positive journey.
Buy Suzanne's book Never Let Go from Amazon UK, from Amazon US, from Amazon Canada, or from Amazon Australia.
Club Soda is an Amazon Associate and earns a fee from all qualifying Amazon purchases made using affiliate links featured on this site.